She Filmed A Monkey Snapping Green Beans And The Facial Expressions Are Hilarious (Video)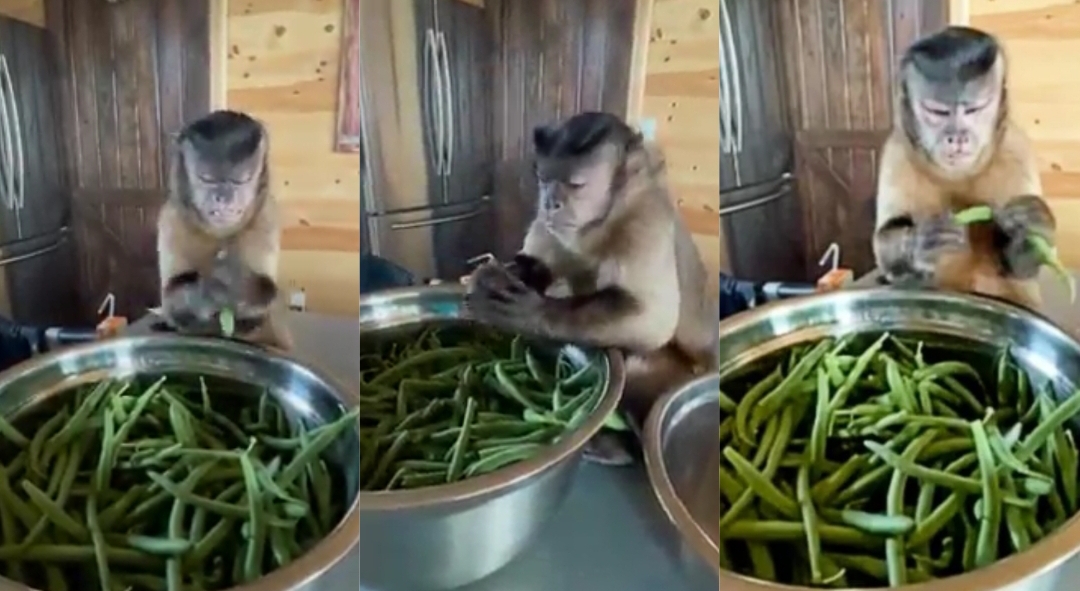 A family in Tennessee has a capuchin monkey as a pet named Gailtyn Rae. And in this video, Gaitlyn Rae transforms the mundane task of snapping green beans into something mesmerizing with the adorable faces she makes with each snap!
Gailtyn Rae is a 9-year-old black cap capuchin monkey who became a viral sensation on TikTok.
And while you wouldn't normally keep a capuchin monkey as a pet, she's lived with her humans since she was 8-weeks-old.
Keeping A Capuchin Monkey As A Pet
Gaitlyn Rae wasn't captured in the wild. But she also wasn't born there, either. And because of this, her family says she never would have been able to survive in the wild on her own. And that's how the loving humans wound up raising this sweet fur baby.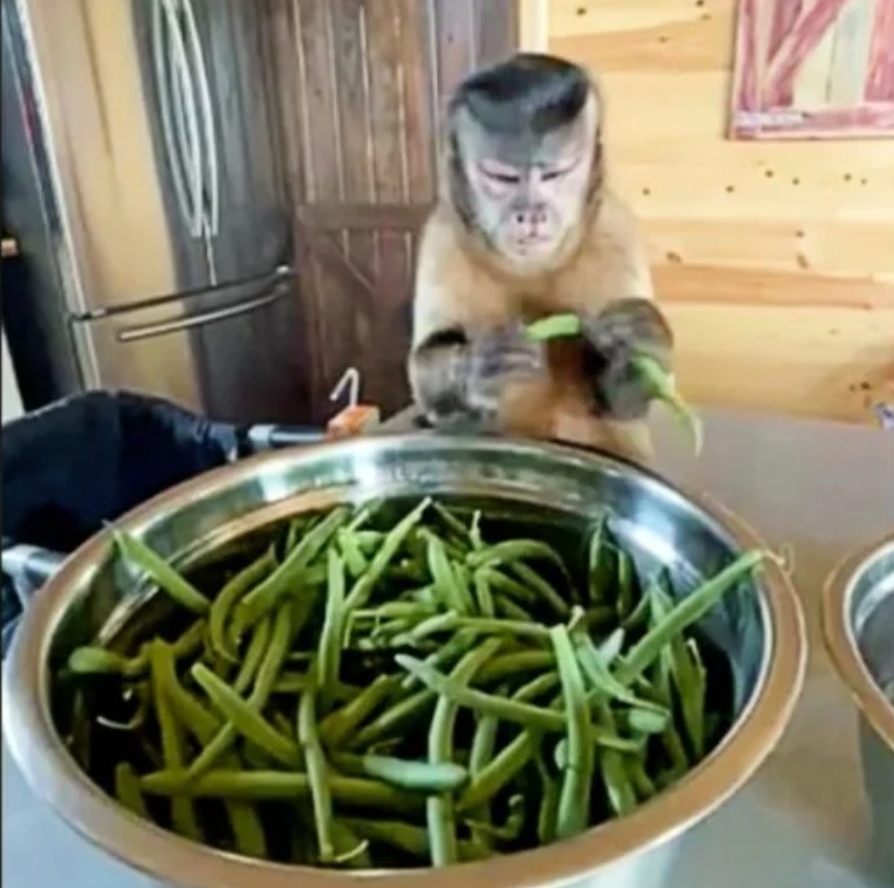 Judging by the adorable videos posted all over her social media pages, they treat the capuchin monkey more like a child than a pet. And it didn't take long before the pampered primate's daily adventures started going viral. With a robust following of over 7 million followers on TikTok alone, I think it's safe to consider Gaitlyn Rae an Internet star.
In this video, the pet monkey helps her humans get dinner ready. She has a huge bowl of fresh-picked green beans in front of her and it's her job is to snap them. And every time Gaitlyn Rae snaps a bean in two, she makes the funniest face!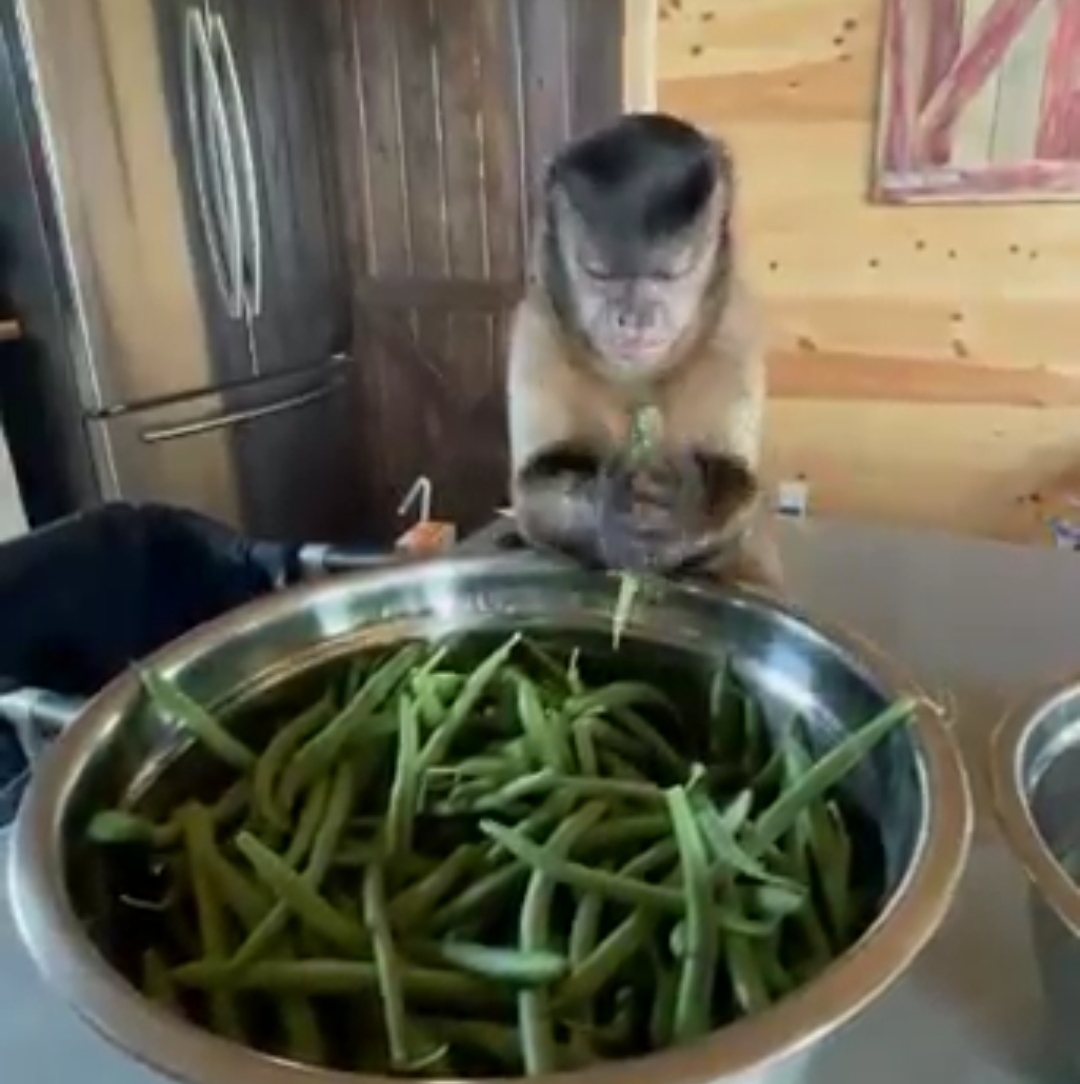 The animal's determination is mesmerizing. She snaps bean after bean, scrunching up her tiny face each time. And, of course, she samples a few beans, too!
You can tell Gaitlyn Rae is truly a part of the family. And if you enjoyed this video, there are plenty more on the Gaitlyn Rae monkey TikTok, Instagram, and Facebook pages.
Watch Video below: