Rich Lawyer Dresses as Homeless Man and Visits His Firm to Determine Who Inherits His Wealth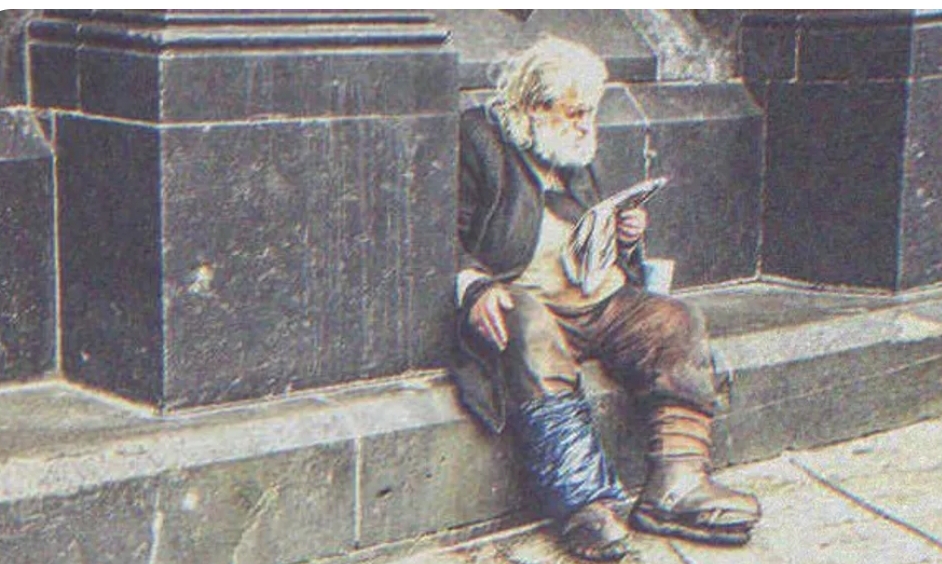 A wealthy lawyer disguises himself as a homeless man and visits his law firm to find his heir – but all he receives is a barrage of abuse and mockery for his shabby attire. Will he find the person who will be his heir if things continue as they are?
Mr. Morgan was 80 years old, wealthy, and the owner of Morgan & Partners, one of Chicago's most reputable law firms. But nothing in his life had come easily to him. His mother raised him alone while working minimum wage, and he picked up odd jobs around Lyons, Illinois, to help out.
Later, he began buying used law books after graduating from a government school in Lyons and earned a scholarship to pursue a law degree, which helped him to become his own boss.
However, unlike his professional life, his personal life was never happy. His mother died a month after he founded his firm, and his wife, Linda, was tragically killed in a plane crash.
Linda was Mr. Morgan's first and only love, and he never married after that. Sadly, God did not bless them with children, so Mr. Morgan never had the opportunity to experience the joys of parenthood. That was also why the man was concerned about not having an heir as he grew older and passed the age of 80.
Who should be my heir? Shall I just give it to someone I know or maybe to a charity? he pondered one evening as he sat on the front porch with a pen and paper, attempting to add names to his potential list of heirs.
However, after several hours of brainstorming failed to produce a satisfactory solution, he stormed inside his house, straight to the massive, luxurious home bar, and poured himself a glass of Chateau Latour.
Suddenly, inspiration struck him, and he devised a strategy. He dressed in his oldest attire and purchased a used cane. He also wore a fake beard and a silicon belly before heading out to his law firm.
"Excuse me, ma'am, but could I please schedule an appointment with Mr. Morgan?" he asked the receptionist, Lincy, who, instead of responding, gave him a stern look from head to toe and told him to leave.
"Please, ma'am," Mr. Morgan requested. "I need to meet him urgently. I've heard he's one of the best in town. If it hadn't been something important, I wouldn't have bothered you."
"Are you serious?" Lincy sneered. "I mean, what makes you think that I'd even entertain you? GET THE HELL OUT OF HERE, OR I WILL CALL THE GUARDS!"
"Please, ma'am," Mr. Morgan requested once more. "If you just let me see him once, I'll leave right away. I'm not going to bother you again. I really need help."
"Well then, you've come to the wrong place," Lincy said coldly. "Homeless people like you beg on the streets. You don't deserve to be in such a posh establishment!"
Yikes! This woman is not receiving even 1% of my wealth, I swear! Mr. Morgan reflected as he stood there pleading for assistance.
Suddenly, the firm's manager, Ryan Brooks, showed up. And when he saw Mr. Morgan standing by the reception desk, his anger knew no bounds. "What the hell is wrong with you, Lincy? Will you allow anyone from the streets to just walk in here?"
"I'm so sorry, Mr. Brooks," Lincy apologized. "I've been telling him to leave, but he's not leaving!"
"THEN THROW HIM OUT OF THIS PLACE!" he ordered. "GUARDS, COME IN RIGHT NOW!"
Well, I definitely have some of the world's meanest employees. Perhaps coming here wasn't such a good idea after all.
Two guards approached him, grabbed his arms, and began to drag him out of the office, but just then, a voice from behind interrupted them. "Leave that man alone! Who do you think you are to kick him out?"
Mr. Morgan turned around and saw Tom Lewis standing there. He was a junior lawyer at the firm, and he was probably the youngest of Mr. Morgan's employees.
"Thank you so much, dear," Mr. Morgan said as he approached. "I've been trying to persuade them for a long time to let me meet Mr. Morgan, but they won't let me."
"It's fine, sir," Tom said, sternly looking at the security guards. "Unfortunately, Mr. Morgan isn't here yet, but please let me know how I can assist you in the meantime."
"Actually, I wanted to meet with him about a case…" Mr. Morgan began speaking, but Ryan cut him off before he could finish his sentence.
"Have you lost your mind, Tom? Do you really think Mr. Morgan would have allowed someone like him to enter our firm?"
"Just shut up, for God's sake, Ryan. I know Mr. Morgan better than you do! Yes, sir, please proceed," he said, turning to face Mr. Morgan.
"Actually, someone stole all of the money I was saving for clothes. It was somewhere around $1000. It took me three months to save up that money. And I have an idea who snatched it. I informed the cops, but they refused to assist me because they suspected I was lying. I want to file a lawsuit against the man who stole it from me."
Ryan burst out laughing. "Seriously, man? Are you really going to take this old man's case, Tom? $1000?! Even my driver makes more than that per month!"
"Yes, I will, Ryan," Tom said firmly and turned to Mr. Morgan. "Please come with me, sir. Let me see what I can do for you."
At this point, Mr. Morgan decided it was high time mean employees learned how wrong they'd been.
"Thank you for your assistance, Tom, but I don't think we'll need it," he said, swiftly removing his fake beard. "However, I guess Ryan does need some assistance starting today. I still can't believe I hired such a man for my firm. And you, dear Lincy," he continued. "What makes you think a homeless person doesn't deserve to seek help from a top lawyer?"
"Mr. Morgan!" Lincy froze in place. "I'm so sorry. I didn't recognize you!"
"That doesn't matter, Lincy. I'm really disappointed with you and Ryan. Anyway, what's done is done. You guys can come to my office and collect your resignation letters."
"But Mr. Morgan!" Ryan said. "We sincerely apologize for what we did. Can't you give us at least one chance?"
"Unfortunately, not, Ryan. If this happened once, it can happen again. Thank God, I know now who deserves to be here and who doesn't. Good job, Tom! I'm really proud of you."
As Mr. Morgan walked away to his office, Lincy and Ryan trailed behind him, pleading with him and asking for forgiveness. But he was not going to let them get away with it. He fired both of them and finally found the person who'd inherit his wealth after his death.
It was Tom Lewis, a hard-working 28-year-old man who'd come to Mr. Morgan a few years ago looking for work because he'd been turned down almost everywhere and was in dire need of money.
What can we learn from this story?
Be kind and helpful to everyone you meet. Tom could've shooed away Mr. Morgan too, but he didn't do that. He came to his assistance when his colleagues refused to help him.
Good things happen to good people. Mr. Morgan was moved by Tom's hard work and kindness and decided to choose him as his heir.