Photos of Osinachi Nwachukwu's husband who beat her to death, surfaces online
A photo of late Gospel singer; Osinachi Nwachukwu and her husband, Peter Nwachukwu has now surfaced online.
Kemi Filani recalls that the popular Ekwueme singer, Osinachi died hours ago after allegedly being a coma for five days following the beatings she received from her husband.
Confirming that she was indeed murdered by her husband, singer Frank Edward recalled one of the times he had a conference call with her and how her husband was jealous of her success and always hits her every time.
According to him, a lot of people spoke to her to leave but she stayed, letting her husband always controlled which event she goes to minister in and collects all the money she makes.
"She is always hiding to call people or responding to invitations. I tried my best to help but she keeps saying my husband, my husband, let me talk to him…I wished it didn't end this way at all" Frank Edward revealed on His Insta story.
This was not the first time he had raised his hands on her. He literally turned Sis. Osinachi to his punching bag as he beats her at will. He made her ministry and life in general Hell for her. According to a show organizer who invited her for a show in Lagos in 2019. Her husband made her appearance at the show impossible that she had to sneak out of the house to attend the event.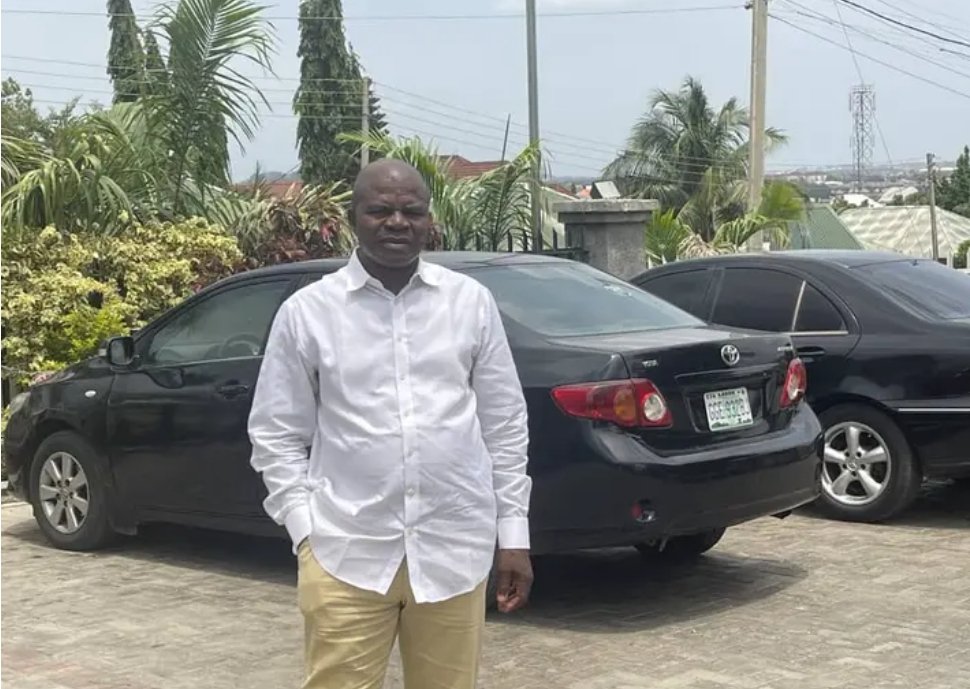 Despite making himself her manager, he would lock her up in the house even on days she had events and concerts so she wouldn't show up at the event despite being paid for it. This made show organizers to stop inviting her for shows.
See photos of her husband in a recently taken shots below:
You'll see this photo and think she was happy in the marriage, but she was dying in silence.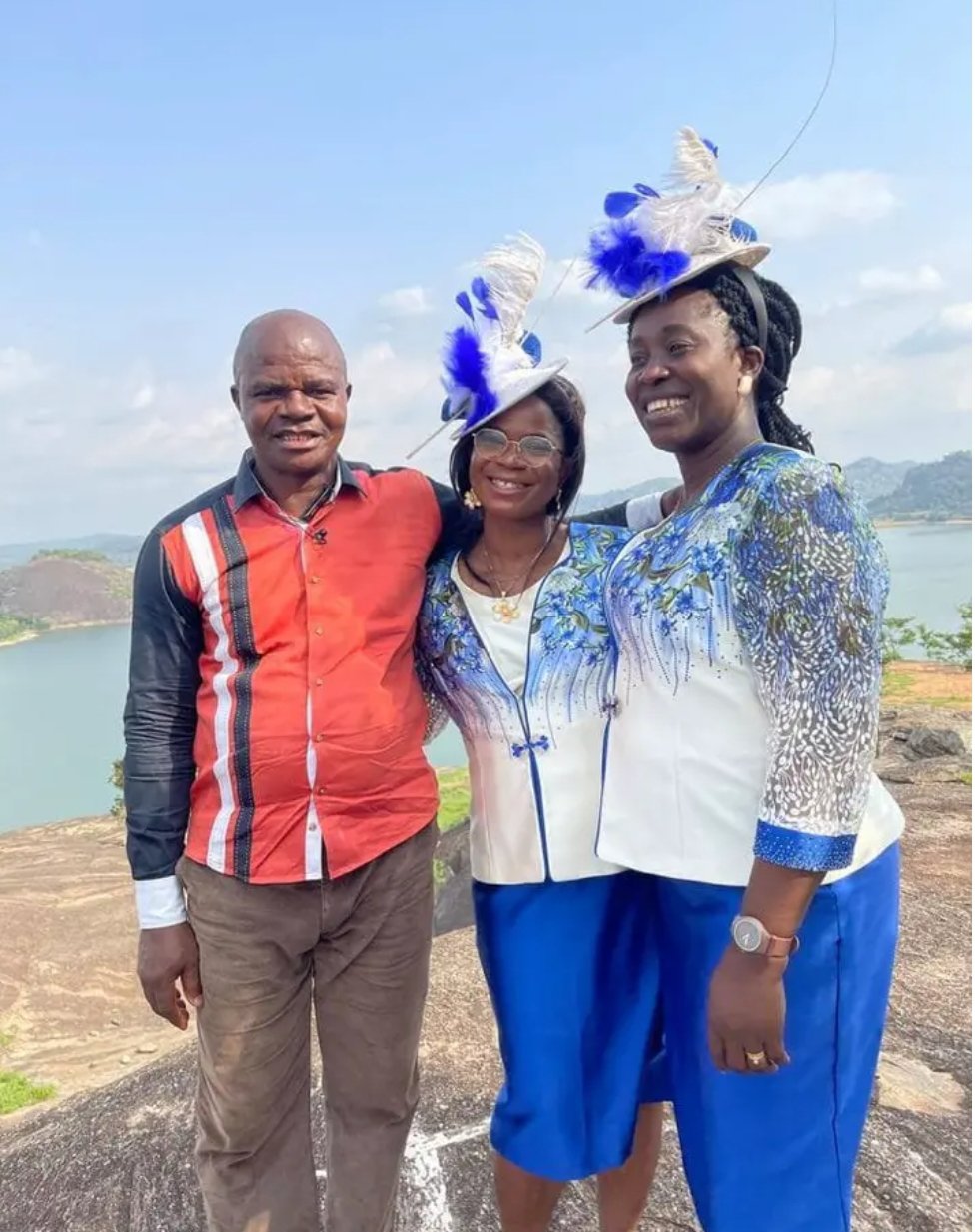 May Osinachi Nwachukwu's soul rest in peace.
Osinachi and her husband, Peter Nwachukwu
Meanwhile, more celebrities have weighed in on the sad news.
Laura Ikeji wrote, "If he/she abuses you physically or mentally, LEAVE!!! Physical abuse never ends. Do it for you! LEAVE TO LIVE FOR YOURSELF N FAMILY".
Daddy Freeze wrote, "Could this really be true? If it were then only confirms what I have been teaching all along. Leave a bad marriage, leave a bad marriage, they will say Daddy Freeze is the antichrist. If she had listened to me 3 years ago when I was shouting on every mountain and in every valley, she would be alive And well today. What many of you religious consider 'endurance' in marriage, is suicide loading".
He further wrote, "As seen on @instablog9ja I really hope this story is not true, because if it is; it only proves that the big church narrative is a failure, while the 'endurance race' marriage philosophy is pure evil".
Mary Remmy Njoku, "Your pastor will not die with you when he kills you! Your family and friends will blame you for leaving and when you are dead, blame you for staying. Leave! Leave! Get out! Run for your life. You deserve to be happy!!! You deserve to be alive!! Men no dey finish!!!! NOT all marriages are ordained by God! The God you serve cannot ordain your perpetual torture!!? Some spouses are demons in human form. Don't let anyone confuse you with bible quotes till he kills you!! Run!!!!!! I am still shaken by the news of her death! I am angry".
Doris Ogala, "She don die Abi? They will say keep quiet…stay in ur husband's house… protect ur husband…endure…as if life have duplicate…Kai…GOD punish who ever that will tell me to keep quiet next time…fight for your marriage…protect your man…. protect kill you there….chai…hmmmmm..I'm bleeding..this is a big lesson…learnt in a hard way..Kai….I can't even type RIP…Kai".