Old Lady Gives Shelter to Poor Homeless Man, Unaware He Is an Escaped Prisoner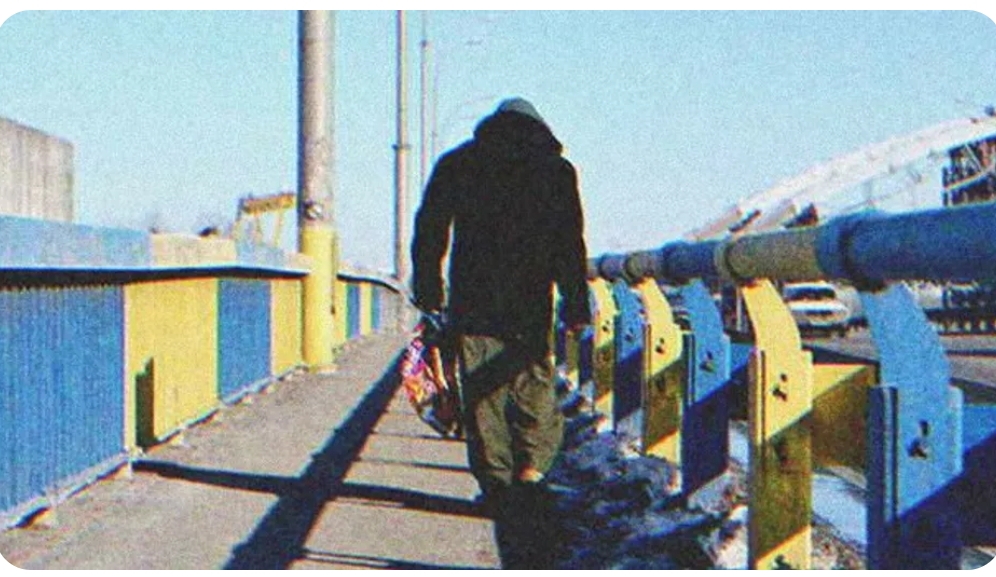 An old lady who lived alone was kind enough to allow a poor homeless man into her home without knowing he was a wanted prisoner who had escaped a few years ago.
Agnes was an 83-year-old woman who lived on her own in Montgomery Drive, east of Illinois. She had been married to Jeff for about five decades until he passed away from pneumonia in 2011.
Everyone in the community knew them as the couple who showed compassion, kindness, and gave hope to the community through their deeds. Although they had no children, these two found it easy to welcome the old residents and even new ones into their homes.
After Fred's passing, his wife decided to continue to build their charitable legacy. Agnes not only needed to honor her deceased husband through her display of kindness, but she somehow felt fulfilled by helping others.
On one warm summer evening, the 83-year-old thought about stretching her muscles; she had been confined to her home following the outbreak of the coronavirus pandemic that claimed the lives of many.
Agnes was not new to being alone or maintaining her privacy in the big old house, but she wanted to see the faces of real people and meet up with other friendly neighbors.
As she walked down the street, she saw a man in his fifties, dressed in torn, dirty, clothes. His hair was tangled, his nails appeared irritatingly long and unkempt. Even behind her thick-framed glasses, the old woman could see that the person she glanced at was a homeless man.
After encountering the man, the 83-year-old woman discontinued her journey; she felt pity for him and wondered why such a man wandered around the neighborhood without catching anyone's attention.
Three days later, while Agnes was working in her garden — the white lilies and daffodils seemed to have blossomed in time, she came in contact with the homeless man again.
This time, he stumbled upon her yard and politely asked for a job. He said he was great at gardening, and although he did not look like his "resume," David's sense of urgency gave him away to poor old Agnes, who pitied him instantly, especially after he said, "Please, old lady, I know you do not know me, but I am famished, and I have been unable to sleep for days."
The woman gave it a quick-second thought before agreeing to help — although she had desired to show kindness the moment he walked up to her home but did not want to appear vulnerable.
So she decided that the homeless/helpless man should fix the fence instead. Her garden work was nearly completed and she loved to groom the plants herself.
Immediately after the offer came, David gleamed; he was a bit surprised that an old white lady considered him, but he was also convinced that this woman would reward him with a nice meal, and that would fill him up for another day's wandering.
However, Agnes had more than just work for him. The widow, who was impressed by his craftsmanship, offered him some comfort, including food, water, and shelter, for a few hours.
When the man realized how much of a good Samaritan she was, he opened up about a secret past that had remained hidden from the rest of the world.
David confessed, "I am a fugitive." This was followed by a loud noise as the older lady dropped a glass of wine she held, in shock. "I'm sorry, I didn't mean to scare you like that; I promise you're safe with me. I would never harm anyone," he reassured the woman.
As he stooped to help clean up the mess, he continued, "I was imprisoned for an overwhelming number of years over a crime I knew nothing of. I was walking down the big store where I worked as a janitor one cold morning, when two young women, at least they looked like women, asked me to take a picture of them. I obliged, and shortly after, we started talking," he began.
Agnes interrupted with a question. She said, "You found it convenient to talk to two young white women at the time?"
"Of course, I am first a human before my race, so it did not matter. All I thought was that they were young ladies who needed my help. Sadly, that landed me in trouble."
The girls were two of the most popular and naughty girls in school who felt that putting a man behind bars was a fun thing to do. They had placed a bet on it the previous day and David fell right into their trap.
As David talked to the girls with genuine intentions, one of them stood up and began to poke him; the other joined in the "fun," that soon escalated. In the end, the girls alerted the police, saying that a Black man in his thirties wanted to molest them.
It was impossible for him to run or leave the scene, impossible to object to the arrest, impossible to tell his side of the story. He was forced into the vehicle, carted to jail, and found guilty, according to the court.
David's story brought tears to Agnes's eyes. She found it unbelievable that anyone would think that this kind-looking man was capable of rape or causing harm to a fly.
Filled with regret for the man, Agnes allowed him to live with her until he was able to get back on his feet. David found this gracious and decided to be her handyman. The next day, he rearranged the garage, fixed the leaking pipes, accessed the drainages, and painted the doorway.
The changes in Agnes' house, with David's help became noticeable to others and was admired by many. One of her neighbors, Stern, noticed the difference and wanted to talk to the old woman about it — he cared deeply and would have loved to congratulate her on how brand new her home appeared.
As Stern approached the front door, he was greeted by David, who intended to water the plants in the garden. But the man immediately the fugitive because his face had been all over the news.
Stern replied to the greeting in a calm manner, and after hearing that Agnes was not home, he rushed to his house to phone the police, reporting the intruder.
Within minutes, the police sirens blasted through the quiet streets, and the residents filed out in front of their porches, waiting to see what had been the issue. When the vehicles pulled over at Agnes's, they were scared.
David was forced out in handcuffs, and he kept screaming, "I didn't do it! Agnes is out of town! I am not guilty!"
The words did not make any difference to either the police or the residents. They condemned David, and it did not matter what he was accused of.
He was sentenced to fifteen more years; however, following good conduct, he only served seven years and was released, after which the ex-convict immediately made it to the home of his benefactor.
Upon his arrival, David knocked for hours but did not get any response. Finally, he looked at the doorway, discovered a file in a white envelope. In front of the document was a number which he called.
On the receiving end, a lawyer picked up and informed him that Agnes had died three months ago. Before her passing, she willed the home to David, whom she referred to as the son she always dreamed of.
What did we gain from this story?
As humans, we should learn to show kindness and genuine compassion. Race should never affect our treatment of any human. Nobody is superior to another, not based on race, intelligence, or societal status.
The truth never lies. In the end, David was released from prison. Although he served jail term unjustly, he was later seen for his true nature; a kind-hearted and harmless fellow who was finally released on the grounds of good conduct.