My Mother Abandoned Me for Money and Paid Terribly for Her Mistake – Story of the Day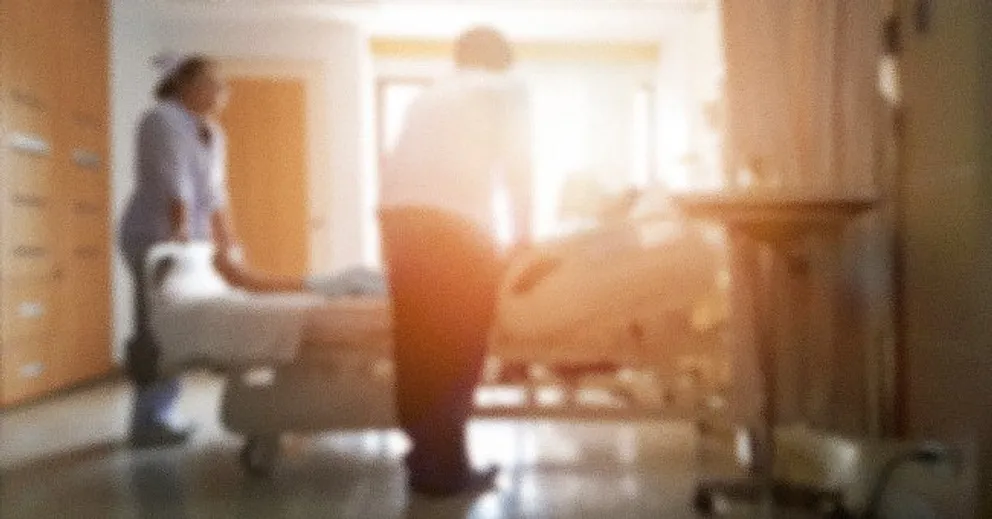 My mother left us to pursue her dream of being a famous Hollywood actress and didn't want anything to do with us when she got famous. But karma punished her harshly for it."I'm sorry, Adam. I have to go. This great executive producer has offered me a chance to make it big," I heard my mother tell my father. When I reached the living room, I saw that she had her bags all packed.
"Mommy, where are you going?" I asked her.
.Mia, you know how I told you that my dream was to be an actress? Well, it's going to happen, but I have to leave for a while," she replied.
"We can go with you," I suggested.
"No! You and your father have to stay here. I need to do this on my own," she continued.
"Libby, you can't do this! What about us?" my father pleaded.
Adam, we only got married after I got pregnant, and I gave everything up after that. I have to take this opportunity now," my mother explained. Then she grabbed her bags and went outside. A man in a fancy car helped her put them in the trunk.
She waved goodbye and left us for a long time. A few months later, I saw her in an advertisement on television, and she later got a huge part in a show. My friends always asked me about her after seeing her in magazines.
There were even rumors that she started dating that producer when her divorce from my father was finalized. Meanwhile, I just missed my mother. She had never been the warmest, but she was my mom after all.
I also hated that my father was so sad all the time. A few years went by with no word directly from her other than what we saw in the news. So I decided to take action. "Dad, is there any chance we can visit Mom on the set of her movie?" I asked my father.
."Oh, honey. Your mother is so busy these days. She might not have time for us," he answered.
"You mean she doesn't want to see us anymore?" I asked.
"Of course not! She wants to see you, but her career is so hectic," he hedged.
"Fine. We don't have to go," I finished and went back to my room. But my father now knew what I wanted most and surprised me with tickets to Los Angeles a few days later.
When we got to Los Angeles, my mom's assistant led us into the studio without issues. Several staff members told me that I looked exactly like her and smiled. "Miss Blake, your family is here to see you," I heard her assistant say when she opened the door to Mom's dressing room.
My family?" my mother asked.
"Yes. Your daughter and your ex-husband are here," the assistant said. She ushered us inside and left.
"What are you two doing here?" my mother asked, frowning.
"Libby, Mia really wanted to see you. It's been years since you've sent a letter," my father explained.
Mom! I've seen all your movies and shows. You're the best!" I added.
"Thank you, Mia," my mom said but looked at my father. "Adam, you should've called and asked. I have no time for this right now. I'm shooting a film. It's essential to stay focused, and most people don't know I have a daughter. Please leave."
"Libby, spend some time with Mia. I'll pick her up later. Show her around the set. She's a really well-behaved kid," my father begged.
No! My word is final! I'm not going back to being a housewife and mother. You two need to leave now before anyone else sees you," my mother snapped.
"Mom, don't you want to spend time with me? I haven't seen you since I was eight years old. I'm 12 already," I started.
"Mia, I can't do this now. You need to leave with your father," she said and called her assistant to take us outside. I lost all affection for my mother when her assistant apologized and closed the studio doors in our faces.
We went back home, and I read all kinds of rumors that my mother was considered a huge diva on set. Other actors apparently hated working with her, and the studio's staff was tired of her demands. But I could never find out if these stories were true.
One day, I saw on Twitter that she was hospitalized. My father didn't keep up with pop culture or social media so I decided not to tell him. A month after that, she called him. "Dad, I don't want to go," I told him.
Dad said we were going to visit her in the hospital. Apparently, she suffered a brain stroke and needed help. "Mia, she's your mother. We need to help her," my dad declared.
Don't you remember how she abandoned us to become a celebrity? About what she did years ago at her studio? She threw us out like we were garbage. I don't have a mother," I continued.
Mia, I know it's difficult, but sometimes, you need to forgive the people that hurt you the most so that you can heal. I can see how much it hurt you that she left, but this might be good for you," Dad added.
I couldn't say no after that. When we got to the hospital, the doctors explained that Mom would need months or even years of rehab to regain her right arm and leg mobility, but her mental capabilities remained intact.
My dad was such a kind soul that he stayed and helped. My mother also needed money. She was forced to pay a contract fee because she had to pull out of her movie. The producer forgot about her, and none of her friends came to her aid.
We were the only thing she had left, so my dad paid for everything. I helped too, but I barely spoke to her, although she definitely tried. I couldn't forgive her. After months of rehab, she was finally doing much better.
"Adam, is there a chance we can start over?" she asked my father.
"I'm sorry, Libby. I have forgiven you, but I can't forget what you did. However, I'm here because you'll always be the mother of my child," he answered.
"I don't want to go back to that world ever. Mia, can you give me another chance to be your mother?" she asked me.
"I'm not sure," I replied.
But we can try. I'm going to do my best!" she said. It took a long time, but I forgave her. I saw her as my mother again, and eventually, my daughter had the best grandmother in the world.
What can we learn from this story?
Money and fame don't matter in the end. There are many things that money can't buy, like love and friendship.
Your real friends and loved ones will be there during the hard times. No one came to Libby's aid when she fell from grace, only her real family.