Notorious Land Grabber, Alhaji Owoeye Causes Havoc In Lagos
A suspected notorious land grabber in Lagos State, Alhaji Mutairu Owoeye, has landed in trouble for allegedly causing havoc by attacking innocent people and destroying properties at a parcel of land located at Ijegun and Isheri Oshun communities belonging to the Fagbile family, which was sold to some people to develop.
P. M. EXPRESS reports that Owoeye recruited armed thugs led by their gang leaders, Kayode Johnson Shodeide a.k.a Ikoko, Nasiru Ibrahim a.k.a Otunba, Ibrahim Deway, Muri Jorsto and others, went to the place with machetes, charms and other dangerous weapons and attacked the land owners, injured many and destroyed properties worth millions of Naira before they took possession of their land by brute force.
Owoeye's camp is now in disarray following the information that spread in the area that the security agents comprising the Nigeria Police, DSS, NIA etc have started manhunt for Owoeye and his gang over the alleged land grabbing, attacks and destruction of properties in the area.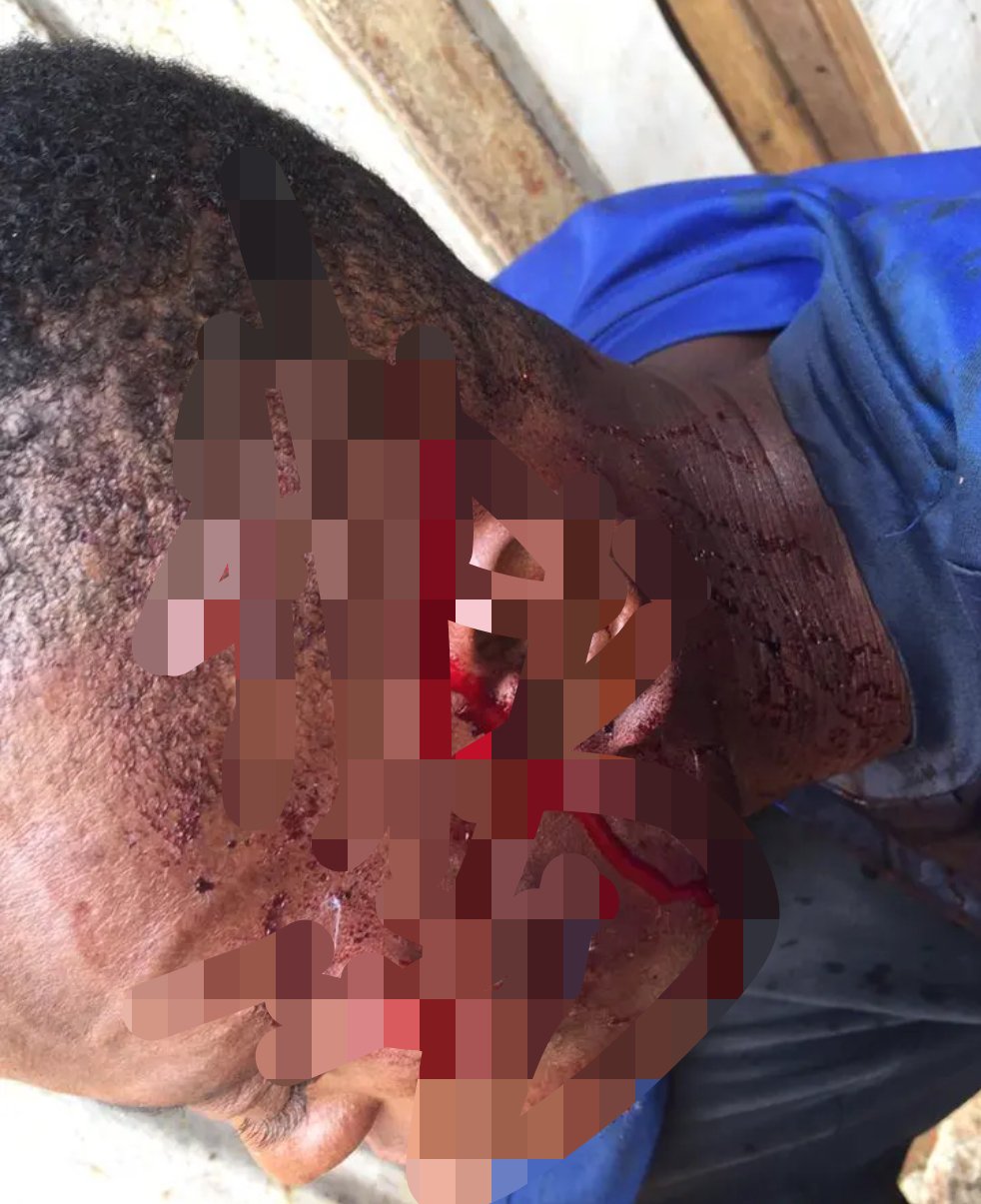 This followed a petition to the security agents by the aggrieved land owners, who alleged that Owoeye, described as serial land grabber, conspired and chased property owners and claimed that it was Amuwo family that engaged him as an agent to recover the land from the owners.
However, the Amuwo family denied to have sent Owoeye in the area having disowned him in the Court that they did not send him to the place to recover any land for them.
P. M. EXPRESS gathered that the Fagbile family has in their favour two Supreme Court judgments dated 11th July, 1984 and 11th December, 2009, with suit numbers SC/116/83 and SC/54/2002 respectively at Lagos and Federal Capital Territory, Abuja, with certificate of possession.
In a petition sighted by our reporter, the aggrieved land owners alleged Alhaji Owoeye to have used thugs with dangerous weapons to harass and threaten people thereby dispossessing them of their landed property, leaving land owners to come boot licking at his feet to repurchase their own land from him.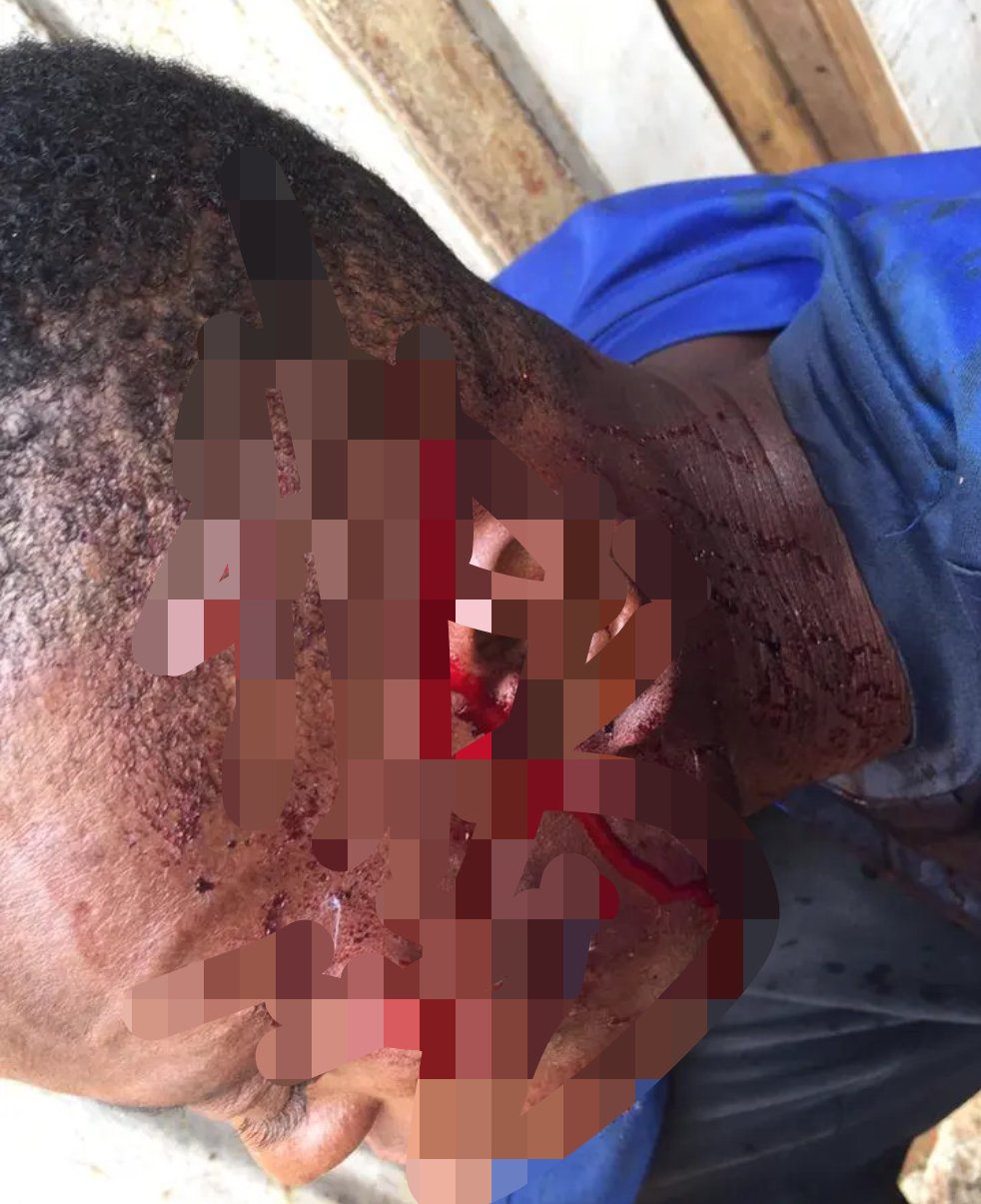 The petitioners alleged that Alhaji Owoeye uses the names of very senior Police officers to perpetrate his heinous crimes in the area. He often boasts that he has DIGs, AIGs, Lagos State Government officials under his land grabbing agents and other senior Police officers in the office of the IGP on his payroll. Hence, that Police officers take orders from him and IGP cannot do anything to him.
The petitioners alleged that it was because of the influence he claimed to have that he became lawless and intimidating even Lagos State government officials and taking people's land with brute force.
The aggrieved petitioners have appealed to the Nigerian Police and other security agents to use their offices to bring the lawless elements led by Owoeye to book over their conspiratorial move to chase them away and take their property by brute of force.
When P.M.EXPRESS contacted Owoeye, his aides said that he was not ready to respond on the matter.
Meanwhile efforts to reach the office in charge of land grabbing agent at Alausa, Ikeja, to know why they allowed Owoeye to intimidate them and become law unto himself, proved abortive as the reporter was told that the chairman has gone for routine assignment.