New Dad Buys Used Washing Machine, Owner Tells Him to Look inside When He Gets Home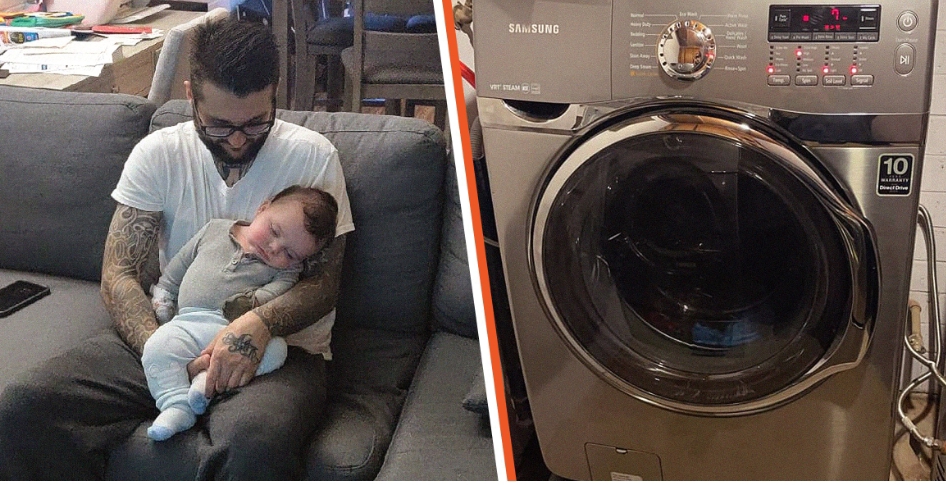 After haggling over a washing machine and buying it at a discounted price, a man felt happy. When he came home, he got a message from the owner, telling him to look inside. Utterly confused, he opened the machine and was baffled by what he saw.
Random acts of kindness might seem small on the surface, but they are powerful enough to change people's lives for the better. We may never know what someone is going through, but a simple gesture of love can help ease their troubles.
Expecting kindness and affection from our near and dear ones is instinctive; however, when we experience a stranger's benevolence, our entire perspective shifts, and our frowns turn upside down.
The story we're sharing today revolves around something similar and tells the story of how a man received the biggest and most heartwarming surprise most unexpectedly.
Parenthood is a life-altering experience. While people whole-heartedly look forward to welcoming little ones into their life, the transition into motherhood and fatherhood might sometimes be a little daunting.
Looking after a baby is no easy task. From changing diapers and ensuring they are well-fed to keeping them entertained and singing them to sleep — a parent's entire world revolves around fulfilling the many needs of their child.
A NEW FATHER
In addition to dedicating time, effort, and energy, a parent might require a sound income to take care of their baby's needs. Understandably enough, Chris Blaze was going through similar circumstances when he welcomed a baby in 2021.
Blaze's Facebook post where he narrated the beautiful story has since gone viral and received an overwhelming response from netizens far and wide.
As a new father, life presented him with numerous challenges, but he continued to stay strong in the face of adversity. The man from Tucson, Arizona, thought of buying a washing machine in September 2021.
BUYING A WASHING MACHINE
What he didn't know, however, was how astonishing the experience would turn out to be. After much thought and given his budget constraints, Blaze decided to opt for a used machine.
Soon afterward, he purchased a used Samsung washer and a tumble dryer from a man named David. Blaze narrated his experience in a Facebook post. He wrote:
"I just went to buy a Samsung washer and dryer from a guy and he was asking $500. I told him I just had a kid and if he could take $400 I'd be grateful."
A SURPRISE MESSAGE
Fortunately, Blaze succeeded in haggling over the washing machine's price and brought it home after thanking the owner. As soon as he returned, he hooked everything up and was delighted to see the machine working properly.
"I got a message from him saying 'check the dryer, a gift for the new baby.'"
SHEER GRATITUDE
Astonished and confused simultaneously, Blaze left everything and ran to check what was inside the machine. He looked in the lint filter and was rendered speechless when he saw his $400 lying inside.
It turned out that the seller decided to give back to Blaze in the most unexpected and kindest way possible. The new father stared at the money in disbelief and couldn't stop gushing over David's warm-heartedness. He expressed:
"Man words can not describe how grateful I am right now. I feel so blessed right now I felt I had to share, big shout out to the man David! Thank you so much!"
NETIZENS REACT
Blaze's Facebook post where he narrated the beautiful story has since gone viral and received an overwhelming response from netizens far and wide. The social media post has garnered 147,000 reactions and 264,000 shares to date.
Many people commented on the post and appreciated the seller's kind-heartedness. One person wrote: "Amazing story! That shows there are still kind people in the world. Thanks for sharing."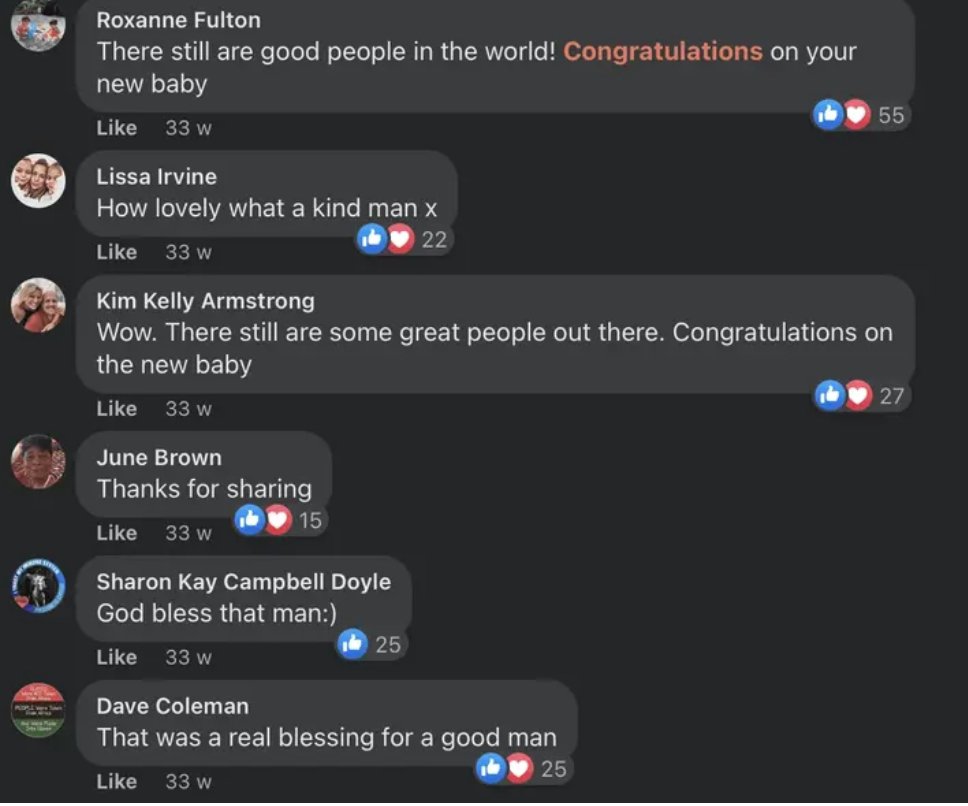 A second user said: "I love seeing things like this! Good people are still around!! Congrats and god will bless both of you.
Late Millionaire Leaves Son Only Old Sewing Machine, Calling It 'Biggest Treasure He Had' – Story of the Day
Another netizen jokingly commented: "And here I am thinking you were about to say you got scammed. #Bless."
In a world where uncertainty, chaos, and sadness seem to be the order of the day, it's lovely to come across such phenomenal stories. Indeed, David understood Blaze's struggles and knew that those $400 could make a big difference in his life.
Often, our smallest and simplest gestures of kindness might be powerful enough to change someone's life. Please share it with your family and friends if you enjoyed reading this story