I Met Him On Facebook And He Gave Me a Pant To Wear For 7 Days , What Happened To Me Next Was Horrible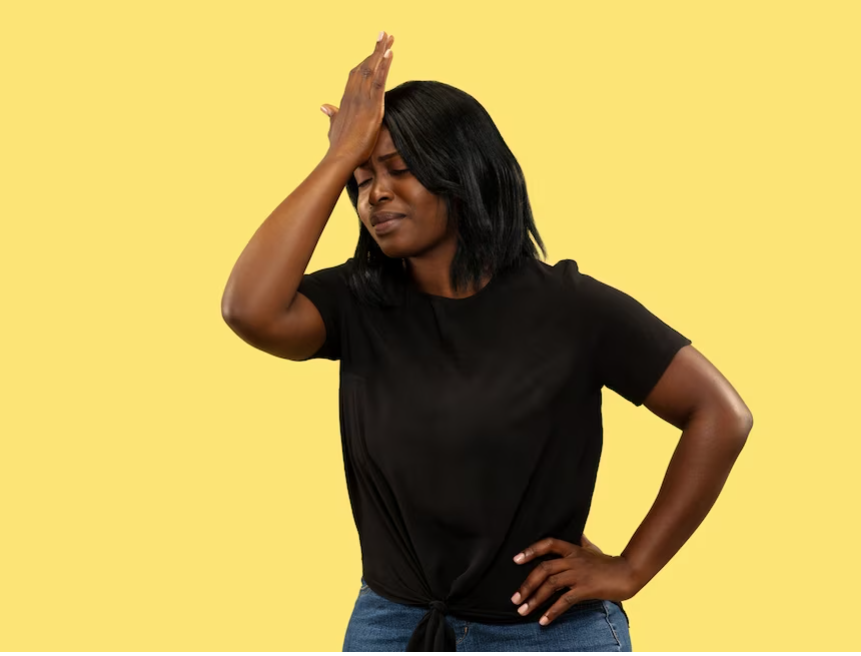 He reached out to me on Facebook and I ignored him. Later that day, he sent a lengthy text explaining why he was reaching out to me. His reason was friendship. When someone who's a friend on Facebook asks for another form of friendship, it usually doesn't end well so I ignored his explanation.
I thought ignoring him will make him stop but because he's the most persistent guy who ever lived, he kept sending me messages upon messages telling me he wasn't a bad person and that he could prove it with a certificate from his pastor. It was his humour in the middle of rejection that made me respond to him. I said, "We are already friends here so I don't understand this new friendship you want with me." 
He told me, "I understand friendship on a deeper level than what Facebook provides. I want this kind of friendship where we can talk to each other like we are doing now. Life is not all about reacting to posts and sharing one's posts because you like them. There's more and that more is what I seek." 
He had my attention. We talked every once in a while. Through the talk, I got to know he lived in Accra. I told him I'd completed school and waiting to be posted. Piece by piece we shared the stories of our lives until there was nothing to share so the conversation between us slowed. When the service postings came, I was posted to Accra. I didn't know Accra that much and didn't even know the place I'd been posted to so I called him and asked if he knew the place. He told me, "Wow, that's closer to where I live. I can take you there."
We met the first time when I got to Accra. He was at the station waiting for me. I looked at him and I smiled. He came to shake my hand but I hugged him instead. Apart from the fact that he looked huggable, I was also impressed by his dedication to me. He didn't go to work that day just so he could meet me and show me around.
He took me to the place and even took me to my service centre. When it was late, he asked where I was going to sleep and I told him I'd arranged with a friend. He walked me to a station where I could get a car to my friend's place. He was very helpful and he got my attention in a special way. When everything was set for me to start my service, accommodation became a problem.
I didn't have enough money to rent a place close to work and getting another place was getting difficult. He told me, "I can speak to my dad on your behalf. There's an empty room in our house. I can convince him to give it to you." I asked, "Really? You like me that much to want me in your house? Go ahead, I'll be happy." He spoke to his dad. I didn't end up in that room but rather in his sister's room.
His sister was in school so his father told me I could use it in the meantime. I ended up staying in their house for three months before getting my own place. Everyone there was very kind to me, especially his mom. That woman wanted me to be her daughter in a way that pleased my heart. His dad always cracked jokes to make me laugh and then this my friend was around trying his best to make me his girlfriend.
Before I moved out of their house, I accepted his proposal. I didn't want to stay in their house and be dating him while his parents knew we were just friends. I didn't want to disappoint them. From the day I accepted his proposal, he showed me a different version of himself I never knew existed. He was always trying to prove a point, especially to make me feel he was the best man that could happen to me.  
Everything I said became like an order to him. He'll go beyond himself to get it done. One day, I told him, "I understand your love for me and I love you too. I'm not pretending, I really love you too so stop trying to prove yourself to me. I know you and I know your heart. You don't have to prove anything." It got worse. His love became like an obsession. He was all over me and all around me proving he could love me better. 
We hadn't had sex then because I had told him sex was out of the equation. He didn't even argue with me. He just accepted it. When he was acting obsessive, I thought sex would calm him down. You know men and how they relax their pursuit after intimacy. I opened up to him unexpectedly and we had sex.
It didn't stop there, whenever he wanted it, I gave it to him but the obsession never stopped. He was begging me not to see another man apart from him. He said, "I'm not rich yet so I'm scared someone will come along who has everything. I don't want to lose you." I assured him that he was never going to lose me; "Money and riches are not everything. What you've done for me and the love you show me every day means more to me than silver and gold. Just be rest assured that I'll be here for you whenever you want me."
He had a contract outside Ghana and was going to spend four months on the contract. He didn't want to go because of me. He said I'll fall for someone else in his absence. He even told me he had a dream and I was with a man who didn't look like him. Honestly, it was getting tiring for me.
I had to spend a better part of our days assuring him he wasn't going to lose me. A day before his departure, he came to my place with a wrapped gift. I opened it and it was a panty. Just a single panty. Pink. I smiled and said thank you. He told me, "This is what you're going to wear while I'm away. I want something on your skin that will remind you of me." 
I thought it was sweet so I smiled and said, you don't have to worry. It's nice and I will wear it for you." He said, "It looks like you don't understand. You won't wear any panties apart from this until I return. When it's dirty, you'll wash it at night and wear it again in the morning." I laughed it off. "I'm a woman. I can't do that. Then you should have bought a dozen so I can change them. How can I wear one panty for four months?" He said, "You won't wear it when you're having your menses so there are breaks." I screamed, "Stop it! You're not serious, are you?" He looked into my eyes like a child in need and said, "Dear, please do this for me. I want to be with you even in my absence. It's very important to me. You'll hurt me if you don't wear it even for a single day." 
I thought he was scared I was going to cheat so I told him, "Call me on video at random. Ask your friends to spy on me. Do anything but not me wearing one panty for four months." He sounded desperate and looked like he wasn't going to let me be until I accept his condition. I told him, "If that's what you want, then don't worry.
I will do it for you." He was relieved. That evening, we had the best time of our lives and he watched me put the panty on while he took the old one away. I did wash and wear for a week and got tired. The panty was even losing its firmness. I didn't wear it for a day and when he called he asked me why I wasn't wearing the panty. I was like, "I'm wearing it. I wear it every day." He said, "Dear, you're not wearing it as we speak. What's too hard about wearing a panty I've bought for you out of love?"
I was shocked! How did he know? That day he cut the call and asked me to wear it before he can talk to me. Now I'm scared. It's the reason why I'm sharing my story with you. Have you heard of something like this before? Was it a good thing? I've worn it for over one month and the scary part is, I've become addicted to the pant.
If I don't wear it, I feel incomplete. It's as if a piece of me is lost. My day would be bland and colourless. I will make mistakes at work. I'm now a contract worker where I did my service. I'm trying to impress them so they seal my position for me but one time I didn't wear the pant, I made a grievous mistake that they nearly sack me. 
Things are not adding up for me. It's like my life is no longer in my hand. I'm being remote-controlled. I've stopped talking to him about the panty while I try to investigate if there's something spiritual to it. So far, I haven't come anywhere closer to any explanations so I'm sharing my story hoping out of the thousands that will read it, at least one person can tell me she had experienced this before.
I'm shaking. I don't sleep well at night. I get a lot of nightmares that disturb my sleep. Previously I didn't even dream and even when I did I forgot but now, every night when I sleep, I get to watch a live horror movie on my eyes. I need answers, please.