My Mother Has Disowned Me Just Because I Went To Visit My Father- Man Laments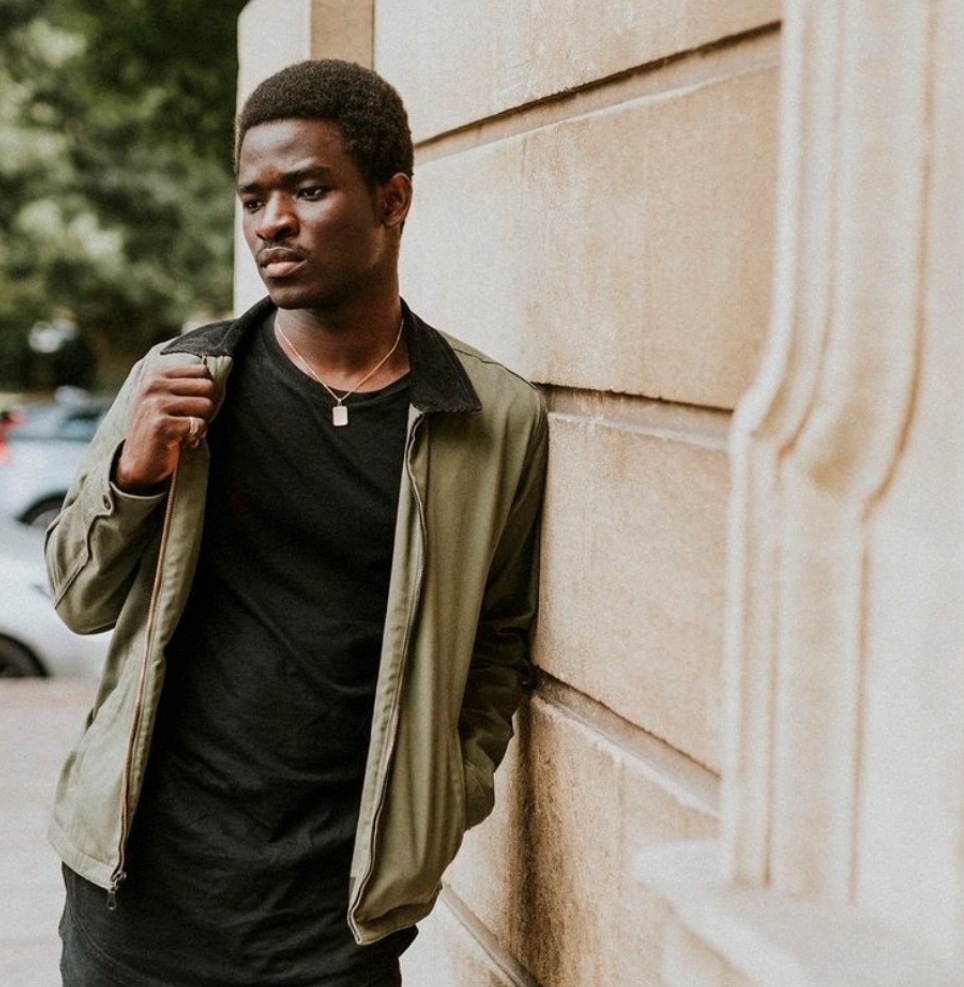 I was nine or ten years when my mother pointed at a man and said something like, "You see that man going? He's your father but listen to me, he's the most irresponsible man on this earth we live on. He has never contributed anything to your existence since you were born. Think of it this way, you don't have a father because the one who brought you into this world doesn't care about you."
I was very young. I don't remember exactly what my mo
ther said but it sounded just like I've quoted. That day I wanted to do anything to draw the attention of that man to look at us. He was ahead of us walking to a store. I wished he could see me. I prayed and asked God, "Please let him turn his eyes to see us." I wanted to know how he'll react after seeing me. A bicycle behind him rang a bell and he looked back. He saw us—he saw me but immediately his eyes fell on us, he turned quickly and walked away. I said to myself, "Mommy is right. He's not a father. He doesn't like me. I don't like him too."
So, I lived my life like I didn't have a father. I remember in school I was asked my father's name and I said, "I don't have a father." My teacher asked me, "If you don't have a father then where does your surname come from?" I went home and asked my mother. She said, "You have your father's surname but now that you've brought my mind to it, I'm going to change it." She said it but my surname never got changed.
I didn't understand the dynamics of the relationship between my mother and father. I didn't know how they met and I didn't know how I resulted. My mom said nothing about their relationship to me.
I was walking in the market one day with my mother when she called a boy, almost my age. She asked him how he is and how his mother was. The boy answered. She told the boy, "When you go home, tell your mother that you met aunt Alice and she extends her greetings." When the boy left, she told me, "That is one of your father's numerous children." I took notice of the boy and the next time I met him, we talked. He called me "Brother" and I called him "brother" too. Through him, I went to meet my father one day. He didn't say anything to me. He ignored my presence but his wife was very kind to me. She gave me food and gave me money when I was leaving. She told me to extend her greetings to my mom but I couldn't tell my mom about it.
I was very young but I tried very hard to get the attention of my father. I wanted to get him to talk to me—say something to me. I wanted to belong to him regardless of what my mother said. I wanted to build this secrete relationship with him where my mother would not know about it but my father didn't give me the chance. When I visited their house and it's getting late, he'll tell me, "Go to your house, it's getting late." That's all he said to me.
As time went on, I gave up and decided to move on with my life without looking back at him. Most importantly, I believed every venom my mom poured into me concerning him. If my mother told me my dad was irresponsible. I added, "He's irresponsible and an idiot." I fought on my mother's side until I grew up.
After university, I met that brother of mine again. We talked. I had changed towns. My mother was no longer living in our hometown where my dad was living so I didn't see them again until that day when I bumped into my brother. We talked and exchanged contacts. Years later, that my brother called asking where I was. I told him. I was in the office when he came to visit me. We talked. He wasn't doing well. He told me dad wasn't doing you well too. I didn't want to hear about my dad. He was sitting right in front of me so I gave him money and he left.
My father has six children with his current wife. Only one of the kids went to the nursing training to become a nurse. The rest dropped out at JSS or completed JSS and didn't continue.
Two years ago, that my brother called and told me my dad had suffered a stroke and was in a very bad condition. Honestly, I didn't feel anything. I couldn't connect with him to feel sorry for him. I told my brother, "That's too bad. I wish him a speedy recovery." Another day he called, asking me to come and see my father. I said, "Don't worry, when I get the time, I will pass through." I had no intention to go and see him. Another day, one of his children also got my number and called me. She said the same thing. "You want your dad to die before you come to his funeral?" I said in my head, "If he dies today, I will wish him rest in peace. I won't come to his funeral because I don't know him."
Just recently, an old friend of mine had a wedding in our hometown and I attended. That my brother also came to the wedding and he saw me. He held my hand. He said, "Even if you don't want to see dad, how about mom? You and her had a very great relationship. She's in the house, let's go and see her." I didn't want to but what he said was right. Her mother was very kind to me when I was young. I told him, "Get in the car and let's go."
I saw my father for the first time in over twenty years. He was looking frail and pale. He didn't see me when I greeted him. It was his wife who shouted my name and came to hug me. My father was just sitting there, lost to what was happening. His wife said, "Haven't you seen your son?" He lifted his head and looked at me. He said, "Fii?" I said, "Yes." He looked sternly at me and slouched back into his chair. He didn't say a word again. I asked him, "How old are you now?" He said, "I'm 66." I said, "You look good." He said, "You've grown to look like my childhood. It feels like I'm talking to my younger self." I smiled. I interreacted with the other siblings there and later asked permission to leave. His wife walked me to the car. I went into my wallet and took everything I had inside there and handed it over to her. Her eyes were teary. She said, "He's ashamed to see you but whatever he did to you, don't hold it against him. He's still your father. His blood runs through you. Look at you, you look exactly like him when he was your age."
I said, "I don't have anything against him. He's just a man." She said, "Come back again when you can. Ask him all the questions you need to know. Just hear his side of the story then decide whether or not he deserves your forgiveness." I nodded and left.
A few days ago my mother called me. She was shouting on top of her voice "Herrh Fii, you went to your father? Who advised you to do such an abominable thing? You think you're old so you can do whatever you want? Who asked you to go and see that despicable man? You've shamed me. You've made me suffer for nothing. Herrh, I regret having you as a son." Then she started crying on the phone. She won't let me talk. I wanted to explain but she shut me down.
Days later, I went to see her. Immediately she saw me, she lifted her hand and said, "Don't come any further. If you take another step forward, I will curse you. You'll lose everything. Your life would be miserable. Don't you dare me!" I stood still. I said, "At least listen to me?" She screamed, "I don't listen to traitors. You're no longer my son. She dashed into the kitchen, came with a bucket of water, washed her hands, and threw the water away. She said, "I've washed my hands off you. Now that you've grown, you've realized that you have a father? He always challenged me that you'll go and look for him when you grow up and you did. Kudos. Keep him and leave me alone!"
She went inside and locked her door. I've not been able to reach her since. I've spoken to her elder siblings. I've explained everything to them. They called her but immediately they mentioned my name, she cut the line. Everyone who has tried to talk to her on my behalf gets blocked. I feel I've exhausted all avenues. I feel exhausted yet desperate. I want her to listen to me. I want her to get the truth out of my own mouth but she's not ready to hear a word from me. What should I do?