Mom Is Furious as Day Care Shaves Her Biracial Daughter's Hair, Saying It'd 'Grow Back Straight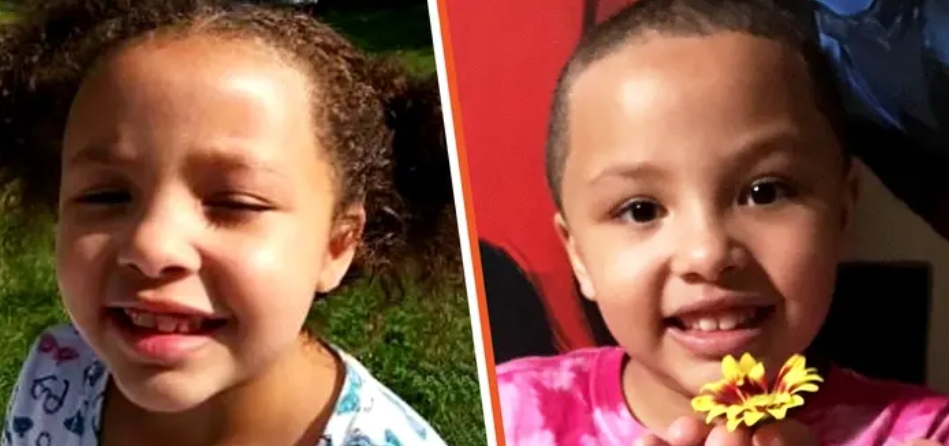 When a mother dropped her daughter off at a residential program, she believed her child was in good hands. However, she was horrified after seeing what the carers had done.
Parents place their trust in the staff members who look after their children when they are not around. Sadly, this trust is sometimes broken, leaving the children and their moms and dads traumatized.
One parent could not believe her eyes when she picked her daughter up from a group home in 2017. The little girl looked nothing like she had a few hours earlier. Read the shocking story and discover what happened to the innocent child.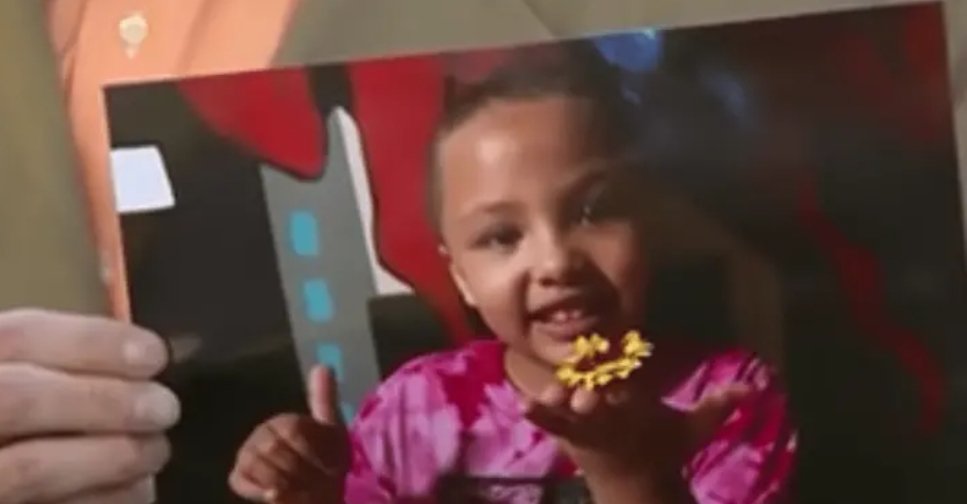 Denise Robinson's lawyer, Richard Kendall holds up a photo of Tru. | Source: youtube.com/WCVB Channel 5 Boston
THE LITTLE GIRL HAD BEAUTIFUL NATURAL HAIR
Denise Robinson adored her 7-year-old daughter Tru, who had long, luscious brown curls that fell onto her back. The mom was proud of her beautiful biracial child and her crown of perfect ringlets.
However, Robinson's pride was ripped away from her when a carer at Tru's group home did the unthinkable. While Tru was at Little Heroes Group Home in Dracut, Connecticut, the staff decided to give her a drastic transformation.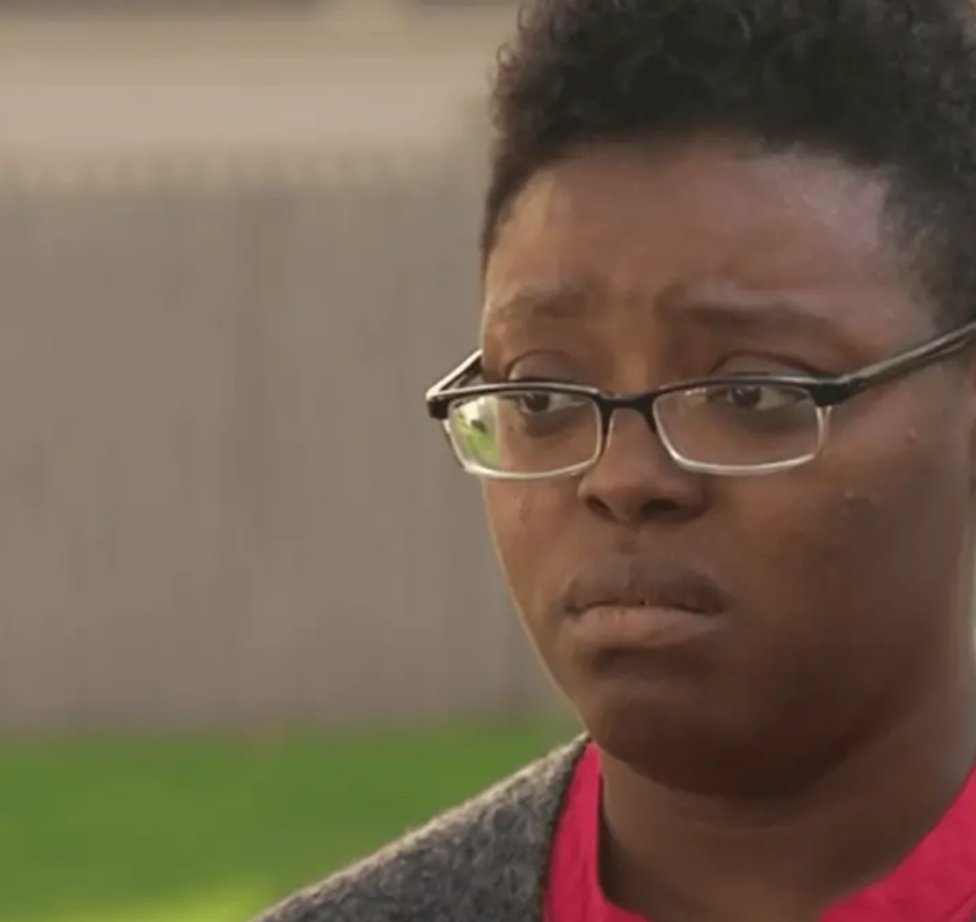 A heartbroken and angry Denise Robinson shares her daughter's story. | Source: youtube.com/CBS Boston
THEY SHAVED ALL HER HAIR OFF
A carer at Little Heroes Group Home didn't ask for the mother's consent and had a shocking justification for their actions. Robinson revealed that her little girl was almost bald when she picked her up.
She believed Tru was picked on because she was biracial. The mother noted:
"There are three other girls in her class, two white girls, one black, none of these girls got scaled. Why Tru?? … I believe it's a biracial matter."
THE MOTHER'S EMOTIONAL REACTION
Robinson was heartbroken seeing her child with a shaved head, and she noticed how it affected her precious daughter. "For them to do this, it's very upsetting, not just to me but to her," she said.
The mother also expressed:
"I'm not going to stop being upset because I feel like my child was assaulted and violated."
The mother revealed that the carers treated the haircut like a game. They gave Tru candy while her locks were shaved, and the little girl was led to believe a terrible lie.
SHE WAS TOLD HER HAIR WOULD GROW BACK STRAIGHT
The most shattering part of the entire ordeal was what the adults told Tru would happen after they shaved her hair. The mother noted that they wrongfully informed Tru her hair would grow back straight.
Robinson said their opinions were problematic, and her lawyer, Richard Kendall, added, "I find that appalling." He also agreed with the mother's opinion of why Tru was targeted.
Kendall shared:
"I'm not afraid to say it. I'll talk about the elephant in the room. I believe it's a biracial matter."
Denise Robinson and her lawyer, Richard Kendall. | Source: youtube.com/CBS Boston
THE STAFF SAID HER HAIR WAS SHAVED FOR HYGIENE PURPOSES
Carers from the Little Heroes Group Home defended their actions. They argued that they took the little girl to a salon because she needed a haircut for hygiene reasons. However, Robinson didn't believe them.
She knew Tru's hair was in a good and healthy condition and expressed that there was no hygienical justification for their drastic actions. According to Robinson, her child's head had "no lice, no bed bugs, no Rasta locks."
SHE TOOK ACTION AGAINST THE CARERS
Robinson made plans to move her daughter to a different group home, and she was in the process of suing the residential program. Officials working at the children's home were not at liberty to comment on the matter because of privacy concerns.
However, one of their spokespeople stated:
TREAT ALL CHILDREN WITH LOVE AND CARE
The carers had no right to alter Tru's hair without her or her mom's permission. Their actions were unacceptable and lacked the love and care young children need.
The little girl's story shows the importance of treating everyone equally, especially innocent children. They listen and accept what adults teach and tell them, even when it is harmful.
Hurtful actions and comments can lead to life-long trauma, but hopefully, Tru will be able to turn her pain into something good, as another youngster did in 2019. for a story about a girl who faced ridicule because of her natural hair.