Female student beaten, burnt to death for allegedly insulting Prophet Muhammad in Sokoto (Video)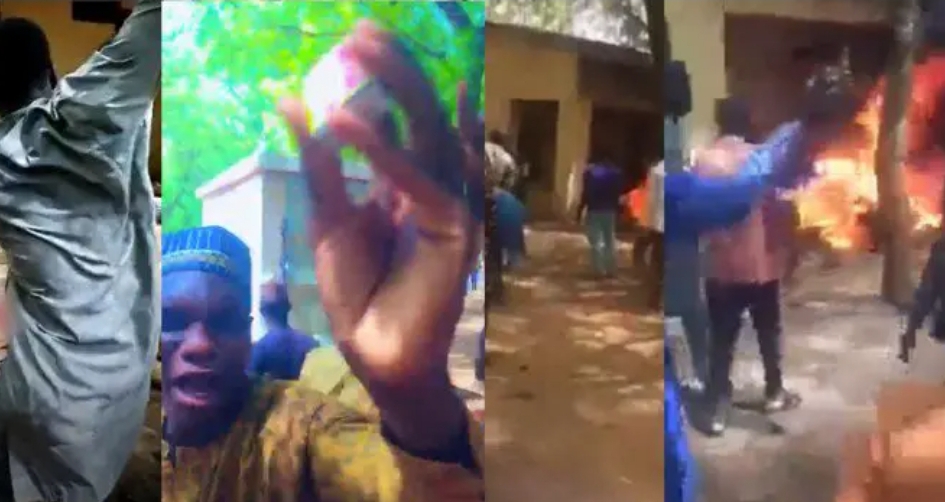 A female student of the Shehu Shagari College of Education, Sokoto, has been beaten and burnt to death by a mob for blasphemy.
The horrific incident occurred on Thursday, May 12, when the lady, who is claimed to be a Christian, allegedly abused Prophet Muhammad
(SAW).
A distressing video of the lady being stoned, assaulted, and burned to death by the enraged mob in the school grounds is currently circulating online.
The school has been closed indefinitely as a result of the event. A memo to that effect has been shared online.
"Following today's early morning students rampage in the college, the college management has resolved to close down the college indefinitely with immediate effect. Consequently, all students are hereby directed to vacate the college immediately (12th May 2022)". The memo reads.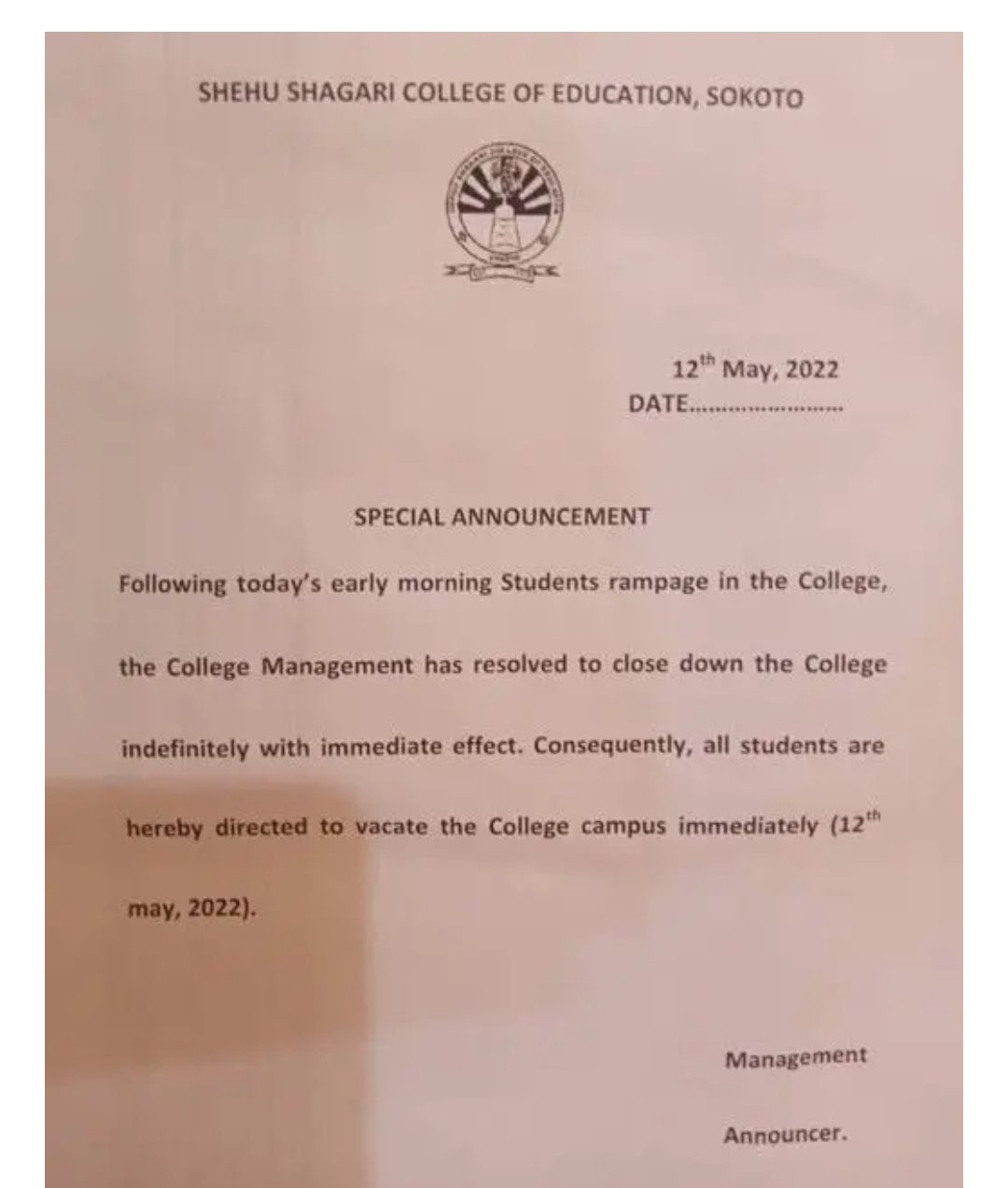 Watch Graphic video here.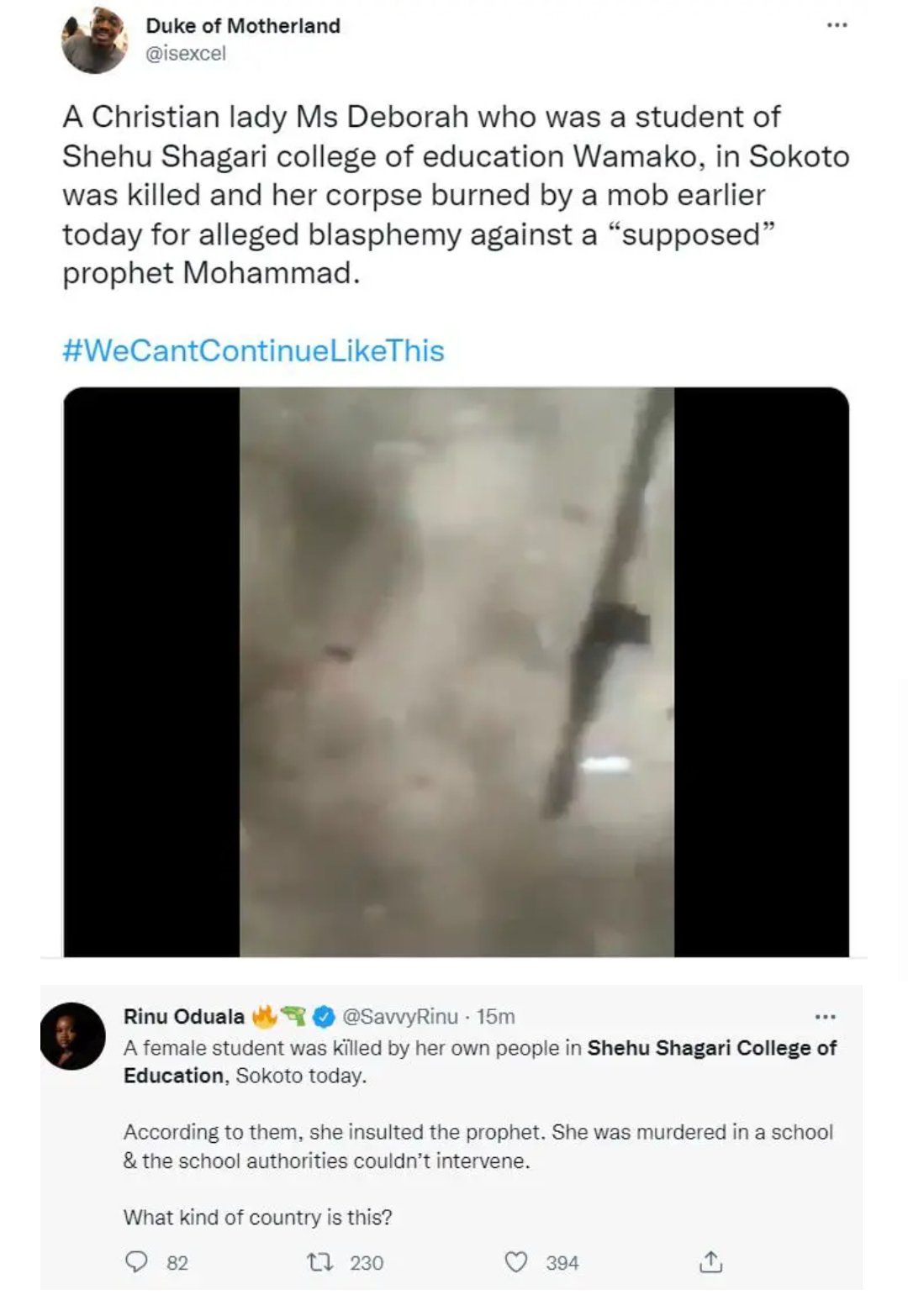 In related news, a Nigerian Muslim woman has been receiving backlash on Twitter and her life has also been threatened for opposing the death sentence handed to a Kano singer for blasphemy.
The Kaduna born activist, Fakhriyya Hashim, mentioned that it is sad to see "Muslims jubilate over a death sentence of a person that has not even committed a criminal offence."
She added that "it takes a level of depravity to feel elated that a man will be killed. Her tweets angered some Twitter Muslims as they cursed her and also threatened her life.
She later returned to Twitter to reveal that people have been passing by her family home in Kano, searching for her.
This isn't the first time she's facing death threats for condemning the death sentence of Yahaya Aminu Sharif. Shortly after his sentencing on August 10, she spoke against it and her photo was circulated on Twitter with a noose beside her, suggesting she should be killed alongside Yahaya.
The 27-year-old also faced death threats in 2019 when she joined in championing the Arewa #MeToo movement