Meet Man who Walks with thousands of Bees on His Body For Over 30 years [video]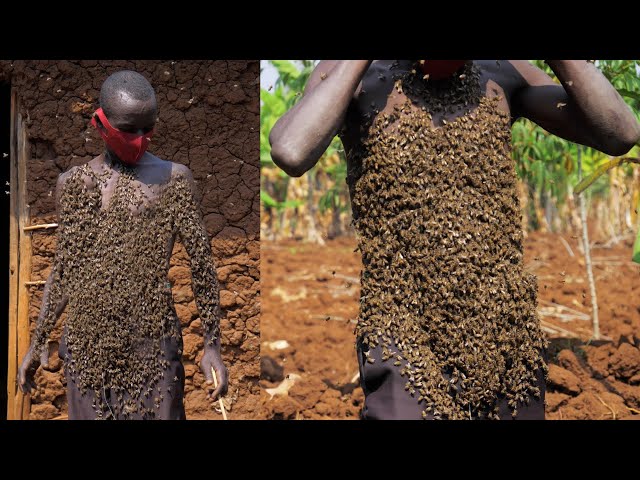 A Man Covered With Thousands Of Bees On His Body – A man has risen to fame in his community owing to his ability to walk with bees on his body without being stung.
The man who describes himself as king of bees said he has been keeping the insects for the past 30 years and began from his childhood.
Aside from the fame it has brought him, he also makes money selling honey and helps people disturbed by bees to remove the insects.
In a YouTube video by Afrimax, the self-acclaimed king of bees explained that to make the insects lay on him, he first identifies and place the queen bee on his body.
Once this is successful, the other honey bees buzz towards him and make a camp on his body around the queen bee – a way of protecting the queen.
He gets the queen bee to maintain a static position on his body by tying the insect with a rope around his waist. The man said he has been keeping bees since his childhood.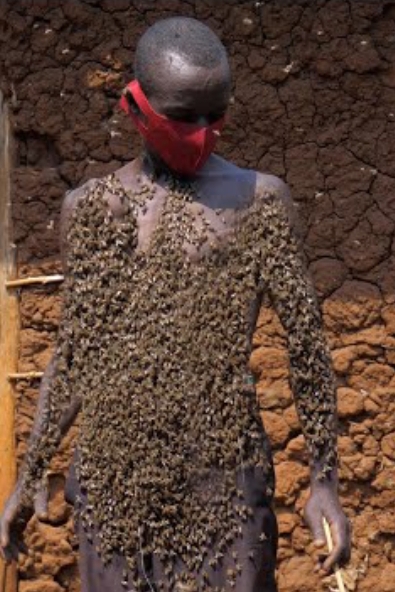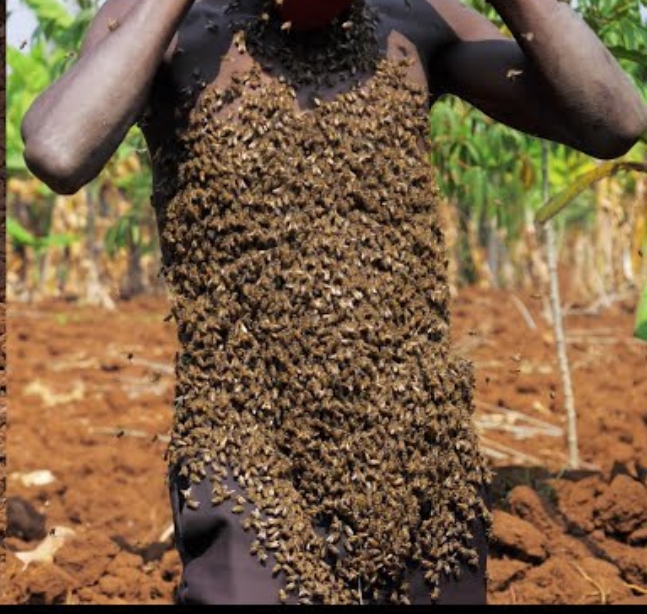 Owing to the fame in his immediate environment, people disturbed by bees seek his services to help chase the insects away, this he does at a price. He also sells off honey combs produced by the bees.
Watch the video below: