Man Was Criticised for Marrying a Woman Carrying Another Man's Child: 'Never Date a Single Mom, Lesson To Learn From This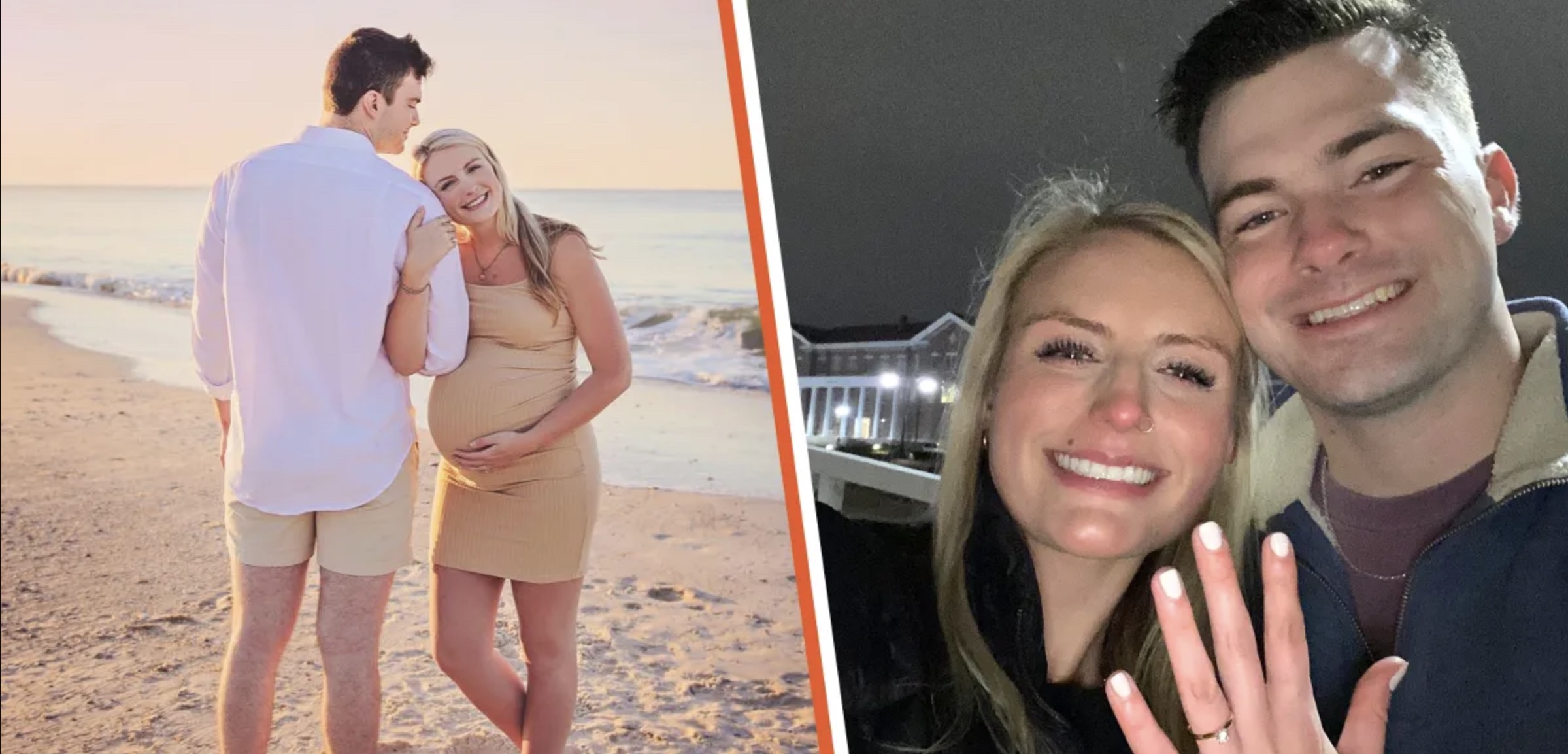 Jordan McHenry Hales shared a heartwarming story on her TikTok about how she became a wife and a mother. Despite facing unexpected challenges, Jordan was able to find love and happiness with her high school ex-boyfriend, Cal Hales. In the video, Jordan revealed that she was once single and 20 weeks pregnant with her son, Linc. As a new mother, she had no idea how she was going to raise her child alone. But unexpectedly, someone from her past reached out to her during that trying time.
Cal, Jordan's high school ex-boyfriend, surprised her by asking her out on a date, despite her being pregnant with someone else's child. Although Jordan had initially felt nervous and hesitant about the idea of dating again, she decided to give it a chance. It turned out that their connection was still strong and they were able to rekindle their love. Within a month of their first date, the couple became engaged and quickly got married, as they didn't want anything to come between them.
Their wedding was a beautiful celebration of their love and new family. Jordan, still pregnant at the time, wore a white dress that showed off her baby bump, reminding her partner that she was carrying another man's child. Cal proved to be a loving and devoted husband by being by her side when she gave birth to their son.
Since then, the couple has celebrated their first wedding anniversary, and little Linc has grown into a happy and healthy six-month-old baby. Jordan and Cal's love story has captured the hearts of many social media users, who have praised Cal for being a great father to his stepson.
However, not everyone has been supportive of Jordan's marriage. Some social media users have criticized her for getting married to her high school ex-boyfriend so quickly and for having a child with someone else before getting married. But Jordan has spoken out about her love for Cal and how they got married because they were in love and didn't want to wait.
Despite the criticism, Jordan and Cal continue to share images of their happy family on their social media pages, showing that love knows no bounds. Their story serves as a reminder that no matter what challenges we face in life, love can always find a way to conquer them.
There are a few lessons we can learn from this story.
Firstly, it shows that unexpected things can happen in life, and that even when things seem difficult, there may be a way forward. Jordan was facing the prospect of raising a child alone, but her high school ex-boyfriend reached out to her and they were able to rekindle their relationship and get married.
Secondly, the story highlights the importance of family and the positive impact a supportive partner and father figure can have on a child's life. Even though Linc was not biologically Cal's son, he was still willing to step up and be a father to him, and their bond seems to be strong.
Lastly, the story also demonstrates the power of social media and how it can be used to share personal stories and connect with others. Jordan shared her journey on TikTok, and her story resonated with many people, both positively and negatively. It's a reminder that we should be mindful of what we share online, but also that social media can be a platform for sharing our experiences and finding support from others.