Mailman Sees 2-Year-Old Child Alone on Lawn, Goes into the House and Finds Mom Hunched over a Stroller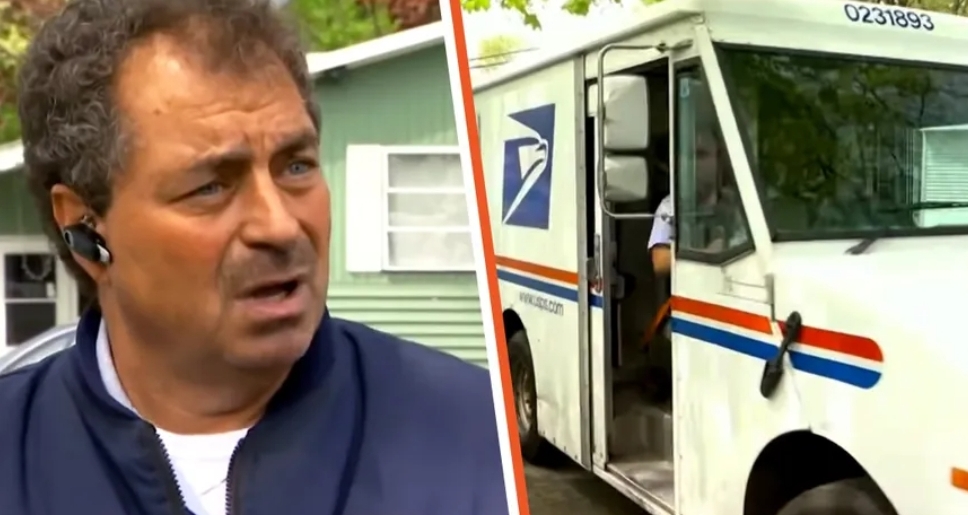 Mailman Sees 2-Year-Old Child Alone on Lawn, Goes into the House and Finds Mom Hunched over a Stroller
A New York mailman made it to the news after saving a woman's life while delivering mails on his usual route. It all started with an unusual sight of a 2-year-old boy standing on the street.
A full-time mailman and a part-time lifesaver, Stephen Garofalo explores multiple neighborhoods every day to put envelopes in the correct mailboxes.
Since he visited the same neighborhoods almost every day, he knew most people living there. His keen observation skills made him save a woman's life while he was passing by her house.
THE KIND MAILMAN
Garofalo knew almost everyone living in Wayne, N.J., because he had delivered mails in the same neighborhood for more than three decades. He confessed:
"I feel like I'm part of this community. Actually, I'm here more than my own community."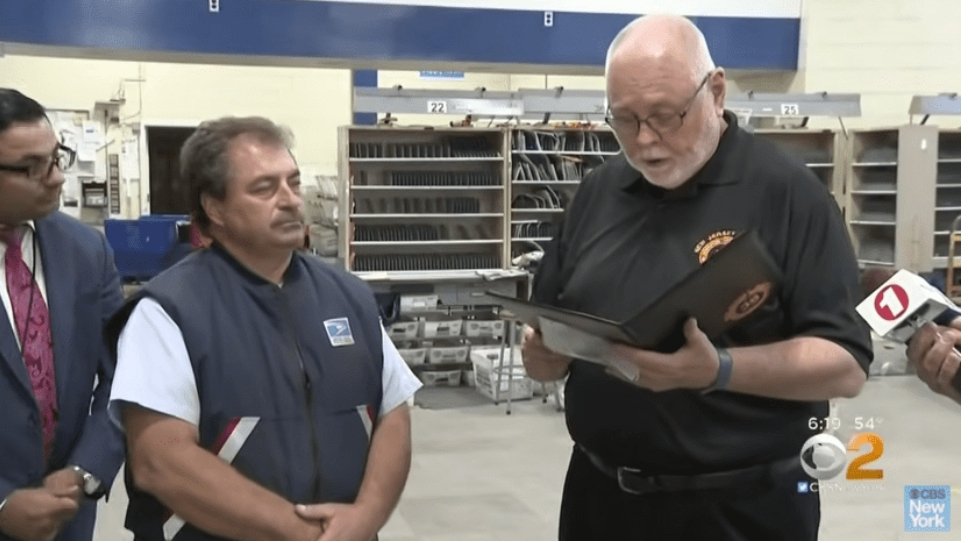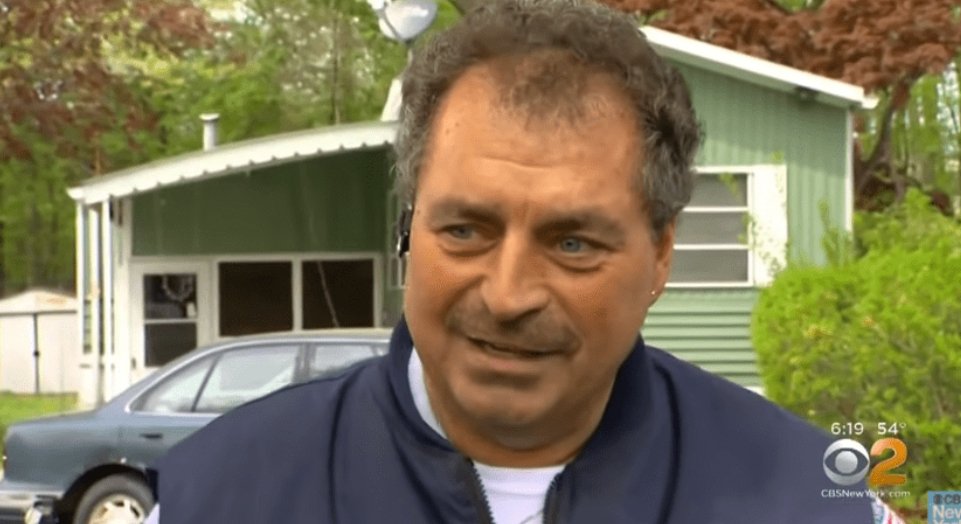 In April 2019, the letter carrier added a new achievement to his list when he saw a familiar 2-year-old boy standing outside his house.
THE LITTLE BOY
Garofalo headed towards the 2-year-old boy as soon as he caught his attention. He knew the boy's family and was surprised to see him on the outside unsupervised. He recalled:
"So when I grabbed the child, I said, 'Where's your mother?' and he pointed inside."
He headed to the house to talk to the mother but little did Garofalo know what was waiting for him inside.
HE FOUND THE CHILD'S MOTHER
The mailman did find the boy's mother, Stephanie Wilson, but she wasn't how he expected her to be. He was horrified to see her hunched over a stroller, unconscious.
When a news reporter asked Wilson what would have happened if Garofalo didn't help her, she said things would have been much worse.
Unlike most people in stressful situations, Garofalo remained calm and did what was needed to save the woman. He immediately reached for his phone and dialed 911.
THE FIRST RESPONDERS ARRIVED
A few moments after the call, the first responders arrived and revived Wilson. They revealed that she fell unconscious because of a reaction caused by her medications.
Fortunately, they saved the woman, and she regained consciousness in no time. If Garofalo hadn't asked the child about his mother, things would have been much different.
WILSON'S REACTION
When a news reporter asked Wilson what would have happened if Garofalo didn't help her, she said things would have been much worse. She believed the kind mailman had saved her life. She said:
"If it wasn't for him, the EMT wouldn't have gotten there as quickly and I would've been brought to the hospital."
The woman had known Garofalo for a long time and felt he was a kind man. She said he was more like a neighbor because she saw him daily. After the incident, Garofalo regularly enquired about the woman's health to ensure she was doing fine.
HE RECEIVED AN AWARD
The United States Postal Service appreciated Garofalo's efforts by giving him The Life Saving Award. They honored him for saving Wilson's life by taking the right step at the right time.
Garofalo believed everyone should play their part whenever they see something "out of place." He urged people to help each other, even if that meant making a phone call. He said:
"Everybody should keep an eye on everybody else."
ANOTHER MAIL CARRIER SAVED A WOMAN'S LIFE
Like Garofalo, another mail carrier saved a woman's life in New Hampshire after noticing a pile of mail outside a house. Kayla Berridge was curious when she saw mail piling up outside an 80-year-old woman's home.
Since Berridge knew the woman and usually met her on the way while delivering mails, she was alarmed when she hadn't seen her for four days.
After following her gut feeling, she checked on the woman and witnessed something unexpected. The fragile lady was lying on the floor under photo frames.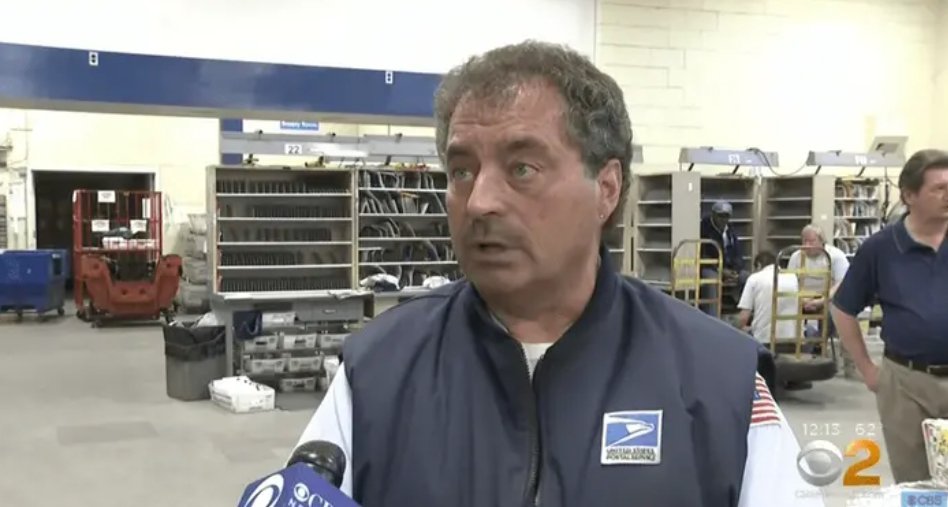 Berridge immediately called the police for help. A few moments later, a couple of officers marched inside the woman's bedroom and took her to the hospital.
The doctors examined her and concluded that she had been stuck under the frames for about three days. As a result, she was dehydrated, and her body temperature dropped.
After investigation, the police concluded that the woman might have landed on the floor after she tried to hold the bed for support. They assumed the frames must have fallen on her from the bed.
THIS WASN'T THE FIRST TIME
Berridge had been working as a mail carrier for four years, and this was the first time she had to call the police for help. Previously, she had seen mail piling up outside houses, but the residents never needed help.
As per the police, it wasn't the first time a mail carrier had called them for help. They praised Berridge for saving the woman's life and felt things would have been much worse if she hadn't called them.