How Nigerian 'big man' uses his car to block FRSC van for driving one-way [Watch video]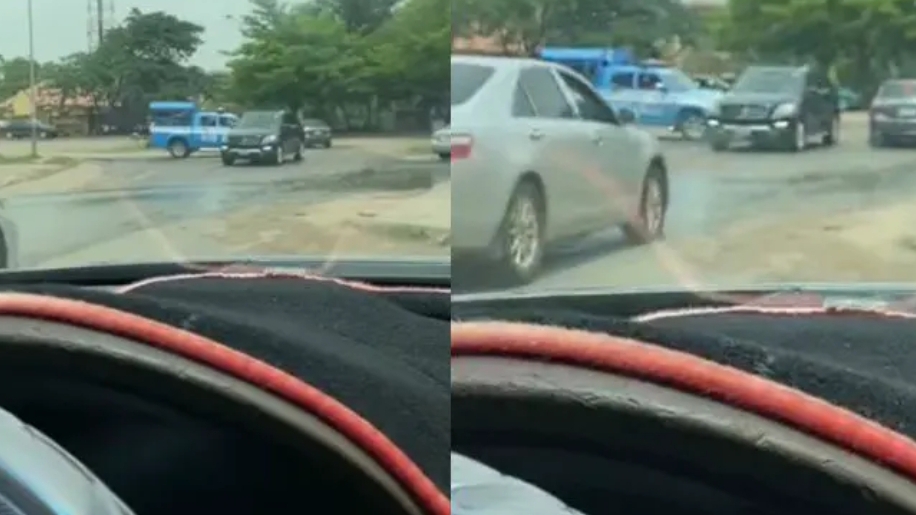 A video which is making the rounds online shows the moment a motorist prevented an FRSC van from driving off after allegedly violating traffic.

According to reports, the FRSC van drove against traffic so the big man decided to use his SUV to block the vehicle.


The big man's car did not move out of the way, rather after some moments of delay, the FRSC van was forced to reverse and take the appropriate route.
Watch Video below: