How Kidnappers Shot, Left Me In The Bush – Uniben Student Narrate a Painful Story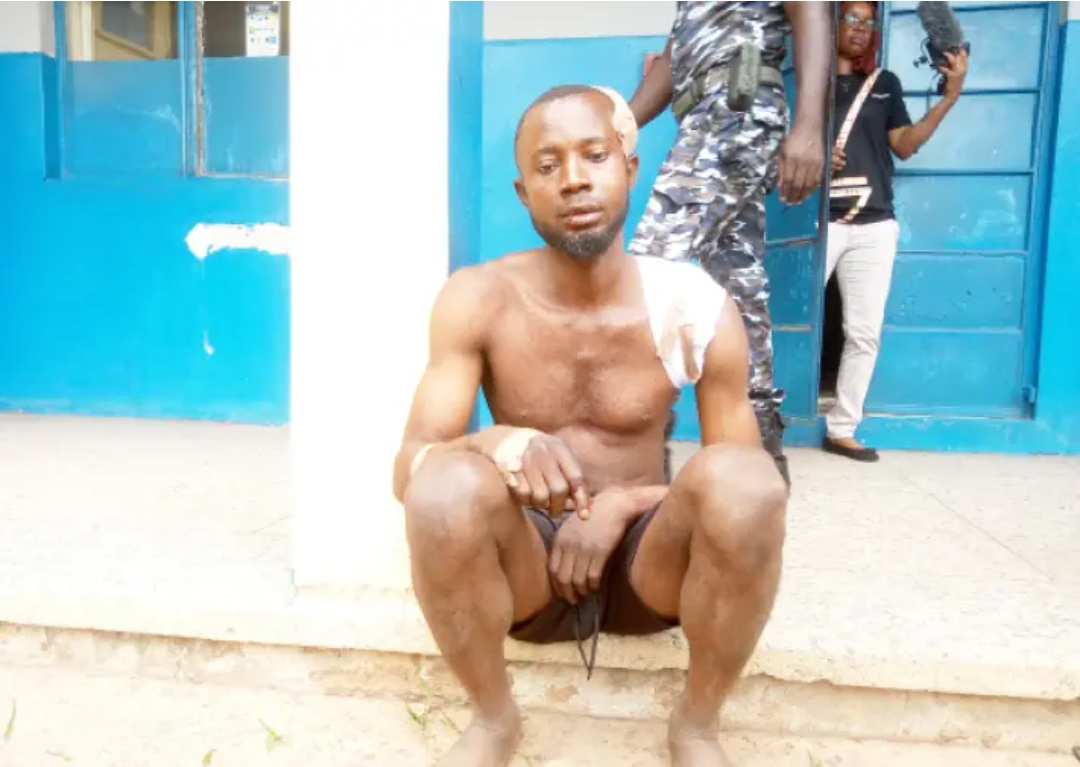 How Kidnappers Shot, Left Me In The Bush – Uniben Student Narrate a Painful Story



Salisu Fidelis will not forget in a hurry his close shave with death in the hands gunmen who abducted him, shot him and left him in the bush.

Fidelis, a 400-level student of public administration at the University Benin (Uniben), was kidnapped at Uniben's main gate, Ugbowo, by gunmen who boarded his car.

Fidelis explains, "I am a student. I also sell gas close to Ugbowo Police Division. So since lecturers are on strike, I use my car as taxi at night after closing from the gas shed.

"So one day at about 8pm, at Uniben's main gate, three men boarded my vehicle to Uwasota area for N500, but on the way, they ordered me to stop.

"One of them took over the steering from me and ordered me to move to the back seat. They blindfolded my eyes and tied my hands.


"They told me they were kidnappers and that if I loved my life I should cooperate with them. They drove the car into the bush, ordered me out and asked me to lie face down, warning that they would kill me if I refused to obey them.

"They asked me what I was doing for a living and also my mother's occupation. I told them I am a student and also sell gas while my mother is a farmer in the village.

"They then called my pastor with my phone and demanded N500,000 to release me, the pastor said they should put me on the line, but I couldn't speak with him due to poor network.

"They then collected my vehicle particulars, saying they would go and sell the car at Uwelu spare parts market in the morning after killing me.

"While still on the ground, one of them used his leg to press my head and shot me and I passed out. When I regained consciousness I couldn't open my eyes; one of them held my face up and said I was dead and they left the scene.


"When finally I regained strength and opened his eyes, I discovered I was covered with blood but summoned courage and crawled out of the bush to a nearby home, shouting for help.


"Some people came but refused to come close to me, saying they didn't want police problem, but I continued pleading before a woman suggested they called the Enogie before attending to me.

"When the Enogie came, he said they should take me to the police station first before the hospital, adding that on his way he saw the kidnappers with my vehicle and drew the attention of the people. They were pursued and two were caught while one escaped. I recognised the one that blindfolded me."