Girl Refuses to Leave School with her Father, Teacher Then Calls Police After Secretively Following Them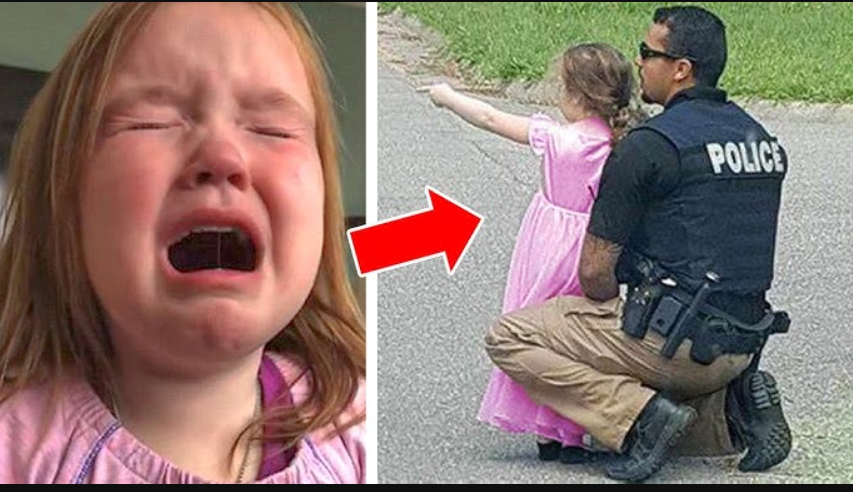 The girl didn't want to leave school with her dad, so the teacher called the police after following them. Miss Evans, a junior school teacher, became concerned about her new student. She noticed that the girl often wore dirty clothes to school and rarely spoke to anyone. One day, she decided to follow the girl home and made a shocking discovery.
In the classroom, Miss Evans introduced a new student named Kitty. The class was asked to welcome her, but Kitty felt nervous and shy. Some students asked her where she came from and why she was there. Miss Evans knew the sad story behind Kitty's transfer to their school in the middle of the year. She quickly diverted the attention of the other students and assured them that they would get to know Kitty better over time.
During math class, while other students took out their workbooks, Kitty remained quiet with her head down, hiding her face behind her dark hair. Miss Evans approached Kitty's desk and offered support, telling her that she was always available to talk. She understood that changing schools can be difficult and assured Kitty that she would soon settle in.
At the end of the day, Miss Evans waited outside with Kitty to meet her father. Kitty's dad, a weary man, approached them. Miss Evans introduced herself as Kitty's teacher and shook his hand. She then allowed Kitty to go with her father while assuring him that she would do her best to help Kitty adjust.
As time went on, Miss Evans noticed that Kitty often wore the same dirty clothes to school and seemed withdrawn. Kitty kept to herself during class and on the playground, isolating herself from other children. Miss Evans tried to encourage her to open up but was unsuccessful until one day when Kitty finally reached out for help.
After class, Kitty approached Miss Evans, visibly upset, and expressed her desire not to go home with her dad. She pleaded to live with the teacher instead. Miss Evans felt her heart break at the desperation in Kitty's voice. She comforted the girl and promised to investigate the situation further.
Miss Evans observed that Kitty's behavior continued to raise concerns. She appeared tired and had difficulty staying awake in class. Determined to help, Miss Evans called Kitty's father and discussed her observations. Steve, Kitty's dad, mentioned that they had been facing challenges, including problems with their living conditions and his work. He expressed his gratitude for Miss Evans' concern and promised that things would improve.
However, Miss Evans remained worried and decided to follow Kitty and her father one day. She discovered that they were living in an old pickup truck. Appalled by their living situation, she immediately called the police for assistance. The police arrived and took them to a shelter, where Steve received help for his work injury, and arrangements were made for a proper living space.
Miss Evans organized a meeting for parents at the school and explained the situation to them. The school community came together and organized a fundraiser to support Steve and Kitty. With the money raised, they were able to rent a modest apartment and provide them with necessary furniture and appliances.
Over time, Kitty's life transformed. With the support of her father and the community, she became a happy and successful student. She excelled academically and eventually earned a full scholarship to college.
If you liked the story, please give it a thumbs up and consider sharing it with someone.