Ghostwire Tokyo Release Date For PS5, PS4 And Xbox | Gameplay | Guide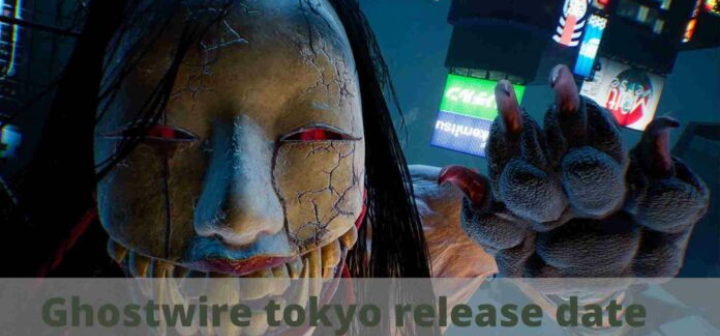 Ghostwire: Tokyo heralds the beginning of a new era for Tango Gameworks, the studio founded by Shinji Mikami. Ghostwire: Tokyo is a survival horror game that forgoes the traditional gameplay associated with the genre in favor of an action-oriented approach. Your goal is to save the souls of the people of Tokyo from evil spirits that have infected the city.
After being first shown at Bethesda's E3 2019 showcase, the game quickly gained popularity and quickly established itself as one of the most anticipated upcoming games. However, we wouldn't see the game again until a year later, during the PS5's unveiling, when it was revealed that the game would be a one-year timed exclusive to Sony's new console.
Since that presentation, horror fans have been eager to learn more about Ghostwire: Tokyo, including the game's release date, whether or not it will include exclusive PS5 features (such as DualSense support) when the Xbox version will be released, and how it will perform on Sony's new console.
All that we know about Ghostwire Tokyo and its upcoming PlayStation 5 release will be discussed below.
Ghostwire Tokyo Release Date: PS5, PS4 & Xbox
The release date for Ghostwire Tokyo has been set for March 25, 2022. The date was revealed during a recent gameplay demonstration of the game, which took place earlier this month.
Approximately one year after the game's release on the PlayStation 5 and PC, Ghostwire: Tokyo will be released on the Xbox in early 2023. This is due to the fact that the game will be available exclusively on the PlayStation 5 for the next 12 months.
Tango Gameworks' mysterious and creepy version of Tokyo was the subject of a recent PlayStation showcase, which featured ten minutes of first-person gameplay and explained a little more about what to expect from the mysterious and creepy version of Tokyo that Tango Gameworks has created. Additionally, we had the opportunity to play the game during a half-hour hands-off demo, and we were impressed by its combination of martial arts, magic, and supernatural horror in a semi-open world, which we described as "a hodgepodge of concepts that's as tantalizing for its combination as it is for its promise."
Ghostwire Tokyo Gameplay
As players in Ghostwire Tokyo, we take control of Akito, one of the city's last remaining humans, who must work with a friendly spirit named KK to figure out what is going on in this demonic rendition of Tokyo and find a way to save his family. Thus, it is not too dissimilar from Sebastian Castellanos' motivations in The Evil Within duology, and it is possible that similar themes will be present in Ghostwire Tokyo.
Akito, with the assistance of KK, is able to employ a wide range of supernatural abilities in order to combat the demons of Tokyo. According to the official website of Ghostwire Tokyo, these abilities will be upgradeable, so it's possible that we'll become devastatingly powerful by the end of the game.
As part of a hands-off demo of the game, we were given the opportunity to see an early segment in which the protagonist Akito stumbles through Tokyo's abandoned streets, encountering its new demonic denizens for the first time while making friends with KK, the spirit that lives inside his head. It was largely linear during these early sections, with the player regularly encountering groups of evil Visitors to return into the void or jumbles of debris to scale in quick first-person platforming segments.
However, it is not entirely linear. To explore the world, players will need to kill groups of enemies who have taken control of Tori gates, purifying them of corruption and opening up new areas to explore. To do this, they will need to travel around the world, picking up the occasional side quest and purifying Tori gates of corruption.
Speaking of killing enemies, we also had the opportunity to witness Akito's karate-meets-magic spellcasting abilities, or 'ethereal weaving,' as the developers dubbed the technique. Combat in Ghostwire: Tokyo does not rely on martial arts so much as it does on the ability to make complex hand signs that allow you to shoot spells from your fingertips.
There's no punching, kicking, or wild somersaulting through the air, so those looking for a full-blown brawler will be disappointed with what they find. Fighting took place in a visually impressive slow back and forth, with the player throwing down hand signals before stepping back to dodge incoming attacks for much of the preview we saw.
Ghostwire Tokyo: News and Rumors
The release date has been set for March.
Ghostwire: Tokyo's release date has been confirmed as March 25, 2022, as had been rumored. It will be released on the PlayStation 5 as a console-exclusive as well as on the PC.
The year 2022 will be the year of release.
This latest piece of information coincides with the release of the newest Ghostwire Tokyo trailer, which was unveiled during the PlayStation Showcase in September of 2021. We previously learned that Ghostwire Tokyo would not be released until early 2022, but we now know that it will be released in the first quarter of that year (or Spring, as the trailer notes).
This means that, barring any further delays, Ghostwire Tokyo will most likely be released for the PlayStation 5 and PC sometime between February and June of 2022.
Is the Xbox Game Pass going to be released?
Unfortunately, Ghostwire Tokyo will not be released on the Xbox Series X/S until later this year. The game, like Deathloop, will be available exclusively on the PlayStation 5 for a limited time period.It is important to note that nothing has been confirmed as of yet, but if/when the game does arrive on Xbox consoles, it could potentially be added to the Xbox Game Pass lineup, given that Bethesda is now a part of the Microsoft Game Studios family, as previously reported.
When Ghostwire Tokyo becomes available on Game Pass, it will join a long list of other Bethesda-owned titles, including Skyrim, Wolfenstein: The New Order, Doom Eternal, and a slew of other titles.
You are welcome to pet the dog.
After the first gameplay trailer for Ghostwire Tokyo was released, executive producer Shinji Mikami sent out a very special update to fans. After giving a brief explanation of what he hoped to accomplish with the new title, Mikami confirmed the only detail we needed to know: it will be set in Japan. Ghostwire Tokyo offers the opportunity to pet adorable canines, who will undoubtedly provide an adorable and welcome respite.