Lady Steal Show At Wedding Reception With Her Dancing Moves (Video)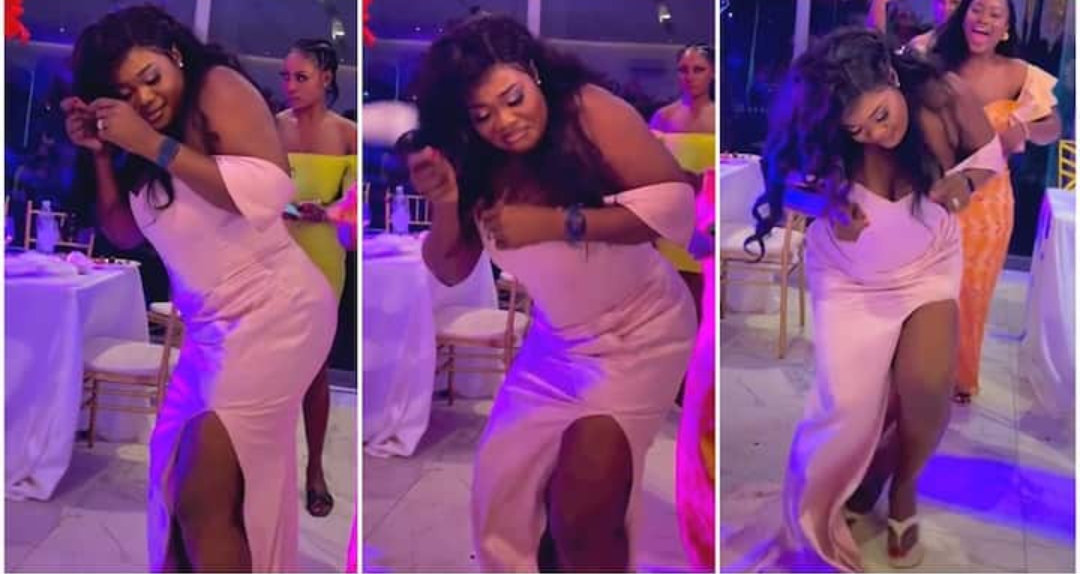 A pretty lady turned heads with her slender figure in a gorgeous dress with a high slit and grabbed attention at a wedding reception.
She wowed with her beauty as she showed off energy-filled dance moves in the glorious ensemble.
A few members of the cyber community have reacted to the video, with some expressing admiration for her energy.
A beautiful lady in a gorgeous dress with a high slit grabbed the attention of guests with her beauty and eye-catching dance moves in a viral video.
The young lady channeled her energy into her dance as she took over the dance floor in the glamorous dress that revealed her skin.
The jaw-dropping dress featured a plunging neckline dangling on her chest.