Female Students Fight Dirty, Exposes Underwear In Lecture Hall (Video)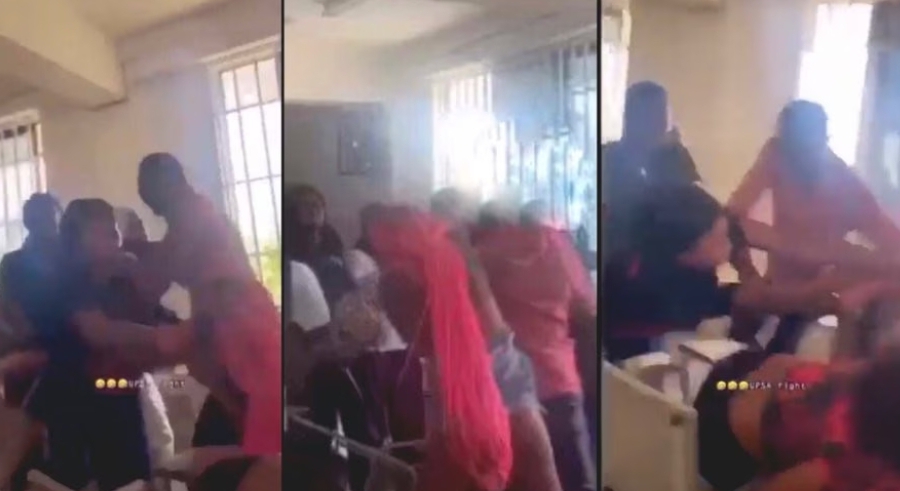 In the clip, the ladies identified as students of the University of Professional Studies, Accra, (UPSA) could be seen exchanging punches amidst screams from their colleagues.
To prevent the fight from escalating into something tragic, some students intervened and tried to separate the duo who were still very much ready for combat.
One of the ladies who had a pink braid while throwing jabs unconsciously exposed her underwear when her bum short pulled up a bit.
A source revealed that the fight was caused by a negative and offensive comment made by one of the students.
Watch their fight below: