Disabled Orphan Boy Watches Rich Man's Mansion across the Lake, the Man Sees Him and Approaches – Story of the Day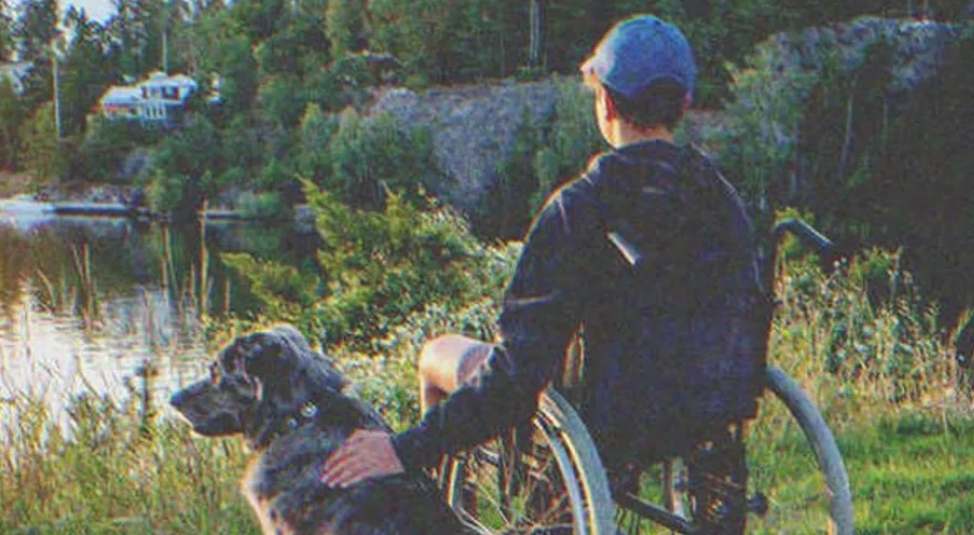 Disabled Orphan Boy Watches Rich Man's Mansion across the Lake, the Man Sees Him and Approaches – Story of the Day
Patrick lost both his parents in a car crash when he was 11 years old. He had to live in an orphanage for a few years but was adopted. He and his family visited their cottage near the lake one day and he saw a mansion had been built nearby. When he met the owner, he learned valuable information.
Patrick was born to two loving parents, but they died in a car crash when he was 11 years old. A neighbor had been babysitting him on that fateful day and she later handed him to a nearby orphanage because she was not physically strong enough to take care of Patrick full-time. Patrick had no other relatives who could take care of him either, so he moved into the orphanage immediately.
When he was 13 years old, Patrick fell down the stairs at the orphanage and was unable to walk. The doctors said he needed surgery to regain his mobility, but it cost so much money that the orphanage could not afford it. He had no choice but to use a wheelchair from then on.
A short while later, a family living near the orphanage requested to adopt Patrick. They were not rich but were willing to take care of him and give him more opportunities outside the orphanage.
Patrick loved his new family. They treated him like any one of their biological children and it made him feel included.
One day, the family decided to spend the weekend in their cottage near the lake. "We could use the break outside the city for some time," his mom said.
Everybody was excited. The fresh air and quietness of the lakeside cottage was a welcomed reprieve. The family set up a barbecue as soon as they arrived.
Patrick wheeled himself to the edge of the small lake, where he noticed a huge mansion across. It had not been there the last time the family came to the cottage. "Dad, do you know those people who built that house?" Patrick shouted.
"No, but they clearly have money to spare," his dad replied and laughed.
Patrick admired the mansion for a while and then a man appeared, followed by a boy who looked about his age. He watched the two play baseball and he suddenly felt sad. "Hey, are you okay?" his mother asked when she saw how quiet he had gotten.
"Yes. I just miss playing baseball with my dad. He was so good at it," Patrick said, holding the tip of the baseball hat he was wearing.
His mother hugged him and sat with him for a few minutes before his younger sister called for her. "Will you be okay here on your own?" his mother asked.
"Of course, I will, thank you," Patrick said and his mother got up and quickly walked away.
Suddenly, the man playing baseball hit the ball so hard that it landed a few feet away from Patrick. He ran around the lake to pick it up and paused to look at Patrick. He walked towards him and introduced himself as Peter. "Where did you get that cap?" he asked, pointing at the one Patrick was wearing.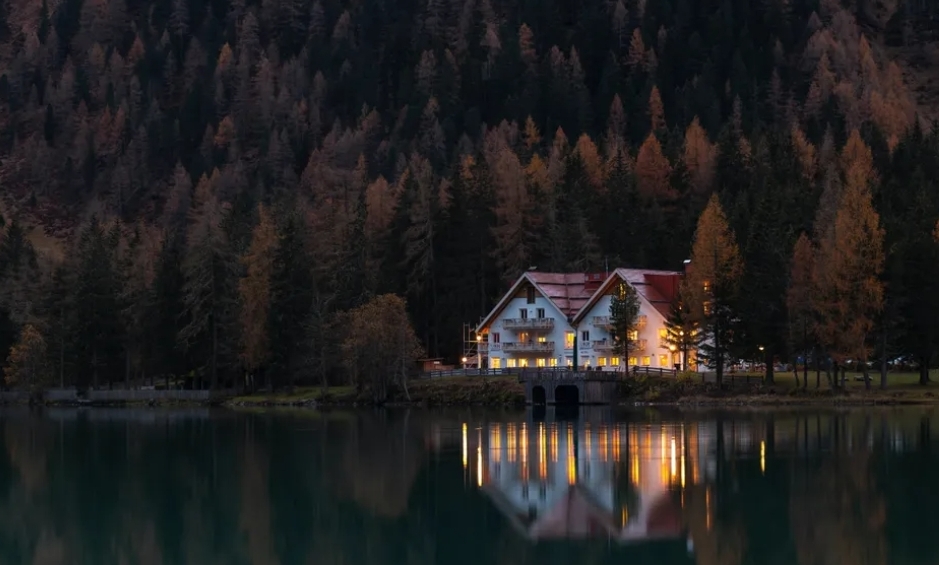 "My father gave it to me before he died. He loved baseball so we played the sport together a lot," Patrick said.
"Are you sure young man?" Peter said.
"Yes, I'm sure, why?" Patrick asked.
"Is your mother around? Can you call her to come here?" Peter asked.
Patrick worryingly called his mother over. Peter introduced himself as soon as she arrived and asked about the cap Patrick was wearing which looked very familiar to him. She replied that the boy's biological father gave it to him before he died and that she and her husband adopted Patrick recently. She called her husband to meet Peter.
Peter was stunned. "I gifted this cap to my brother on his birthday when he was a teenager. It was made especially for him and embroidered with his nickname – Striker. That's what we called him among our baseball team," Peter said and started crying.
"No sir, my dad never told me he had a brother," Patrick said.
"When I was 21 and he was 18, we had a major fight. We fought over the house our grandmother left us to share. I selfishly wanted to make It a guest house, he wanted to respect our grandmother's memory and preserve it the way it was. I got my way because I was older and our parents saw the potential to make more money," Peter said.
Patrick's parents were shocked. They looked at Patrick to see his reaction and he was beaming with joy. "I get to learn more about my father?" he asked.
Everyone ignored his question when Peter realized that he would never see his brother again. "I had no idea he died, I just thought he lived in a different state and wanted nothing to do with us," he said.
"He died when I was 11. I lived in an orphanage for a few years before I was adopted. I have two adoptive siblings and cool toys now," Patrick smiled.
The joy on Patrick's face made Peter feel better. He continued explaining that he built a real estate company and was successful. He was married with two children and had recently built the mansion nearby. "Yeah, there was no way we could miss it," Patrick's dad laughed.
The two families shared their short time at the lake together. They got to know each other and later visited one another often.
One day, as they were spending time at the lake, Patrick's dad told Peter why Patrick couldn't walk. "I'd like to pay for his surgery," Peter offered.
"Oh, you've only just met him and we don't want to saddle you with pressure, we are still saving up for it so maybe he will be able to have surgery in a few years," Patrick's dad replied.
"I know you're trying, but I also want to try and make up for destroying my relationship with my brother so badly that he never spoke to me again and I never got to meet his child until now," Peter said.
The parents eventually agreed and allowed Patrick to spend more time with Peter. After the surgery and physical therapy, Patrick started walking again. Patrick got to learn about his business and spend his holidays working at the company and earning some extra pocket money. The two grew close and Patrick got to learn more about his father through Peter.
What can we learn from this story?
Our actions can lead to devastating consequences. If Peter had worked on fixing his relationship with his brother, they would have spoken before he died.
We can build close bonds even after a loss. Peter could never fix his relationship with his brother, but he was able to build a close relationship with his nephew.