Cost of International Passports in Nigeria 2022, Types and How to Apply
Have you been wondering how to get an International Passport in Nigeria2022 and the cost to get it? let's share some ideas with you, so read on…
The Nigerian international passport is a stamped or certified travel document made just like a diary and mainly issued by the Federal Government of Nigeria through the Nigerian Immigration Service (NIS) for immigration purposes.
The NIN is the one in charge of the approval and distribution of the Nigerian passport to individuals that are citizens of Nigeria, they are the executive arms that oversee everything immigration-wise.
When you plan to travel out of the country either for the purpose of doing business, study, vacation, leisure, and other purposes then you can apply for a Nigerian International Passport which is usually a 32-page document made for leisure travelers or that of 64 pages that are made for business travelers, the 64 pages international passport is advisable as you can save yourself some time for frequent renewals.
As we've mentioned earlier, we have two types of international passports in Nigeria: The Standard and the official passport. You should know that the Nigerian Immigration Services will only issue you an electronic passport when you are a new applicant. The standard e-passport (green cover) is issued to all Nigerian citizens, while the official e-passports (blue cover) are exclusively issued to government officials like the commissioners and the Nigerian diplomats for smooth travel.
To further clarify this, we have two types of standard passport in Nigeria which is the most common of all, the 32-page international passport and also the 64 pages passport. Let us break it down for you;
This is the most common form of international passport in the country, the reason why this is so common is because of its price, it is cheaper than that 64 pages, while it is cheaper, you should be aware that this has a validity of 5 years before you will be expected to renew it.
A 32-page international passport is the most common passport form in the country. This is because it is cheaper than its associate, the 64-page passport. The 32-page international passport has only 32 pages and is valid for 5 years.
Mind you, the majority of those that apply for the 32-page Nigerian passport do that as an alternative to an international ID and are not actually used for immigration though some use it for what it was actually made for they are few.
2. 64-page International Passport
The 64-page International Nigerian passport has a validity of up to 10 years and it has 64 pages of which when exhausted you will be required to renew it. This is the type of passport most Nigerians use for traveling because it takes a long time before there will be the need to renew it and also it is more suitable for business purposes. It can be used for leisure, study, or business travel.
The Nigerian International Passport price isn't fixed based on the information gotten from the Nigerian Immigration Service (NIS) but you can get yourself a Nigerian International passport for as low as ₦30,000 and above based on the process you go through as it can be more than that sometimes.
To save you the stress of going to the Nigerian Immigration office, we have made our research and provided you with the correct and updated cost of the Nigerian International Passport.
Below is a table showing the price of the Nigerian passport both the 32 and 64 pages passport for Nigerians at home and Nigerians in the diaspora.
Cost of International Passports in Nigeria 2022
Age Group & Price Price Of 32-Page Passport In Nigeria – 5 years
validity Price Of 32 Pages Passport
Outside Nigeria – 5 years validity Price Of 64-Page Passport In Nigeria
– 10 years validity Price Of 64-Page Passport Outside Nigeria – 10 years validity Address Verification
Minor (0 – 17) ₦25,000 $130 ₦70,000 $230 ₦2,000
Adult (18 – 59) ₦35,000 $130 ₦70,000 $230 ₦2,000
Elderly (60+) ₦35,000 $130 ₦70,000 $230 ₦2,000
As you can see in the above table, it is very clear that the 64-page International passport is very expensive compared to the 32 pages, and also the 64-pages has more value for the money spent to get it than the other but that isn't all, the Nigerian Immigration Service has announced that an additional sum of ₦2,000 will be charged for the verification of your address.
Mind you, the old passport and newly introduced passport works simultaneously so there is no cause for alarm, the new passport is made with a new technology material called the Polycarbonate technology which is used in the making of unbreakable glass and lenses. This gives the passport a unique look and enhances the security of the booklet with a long lifespan and it is easier to produce.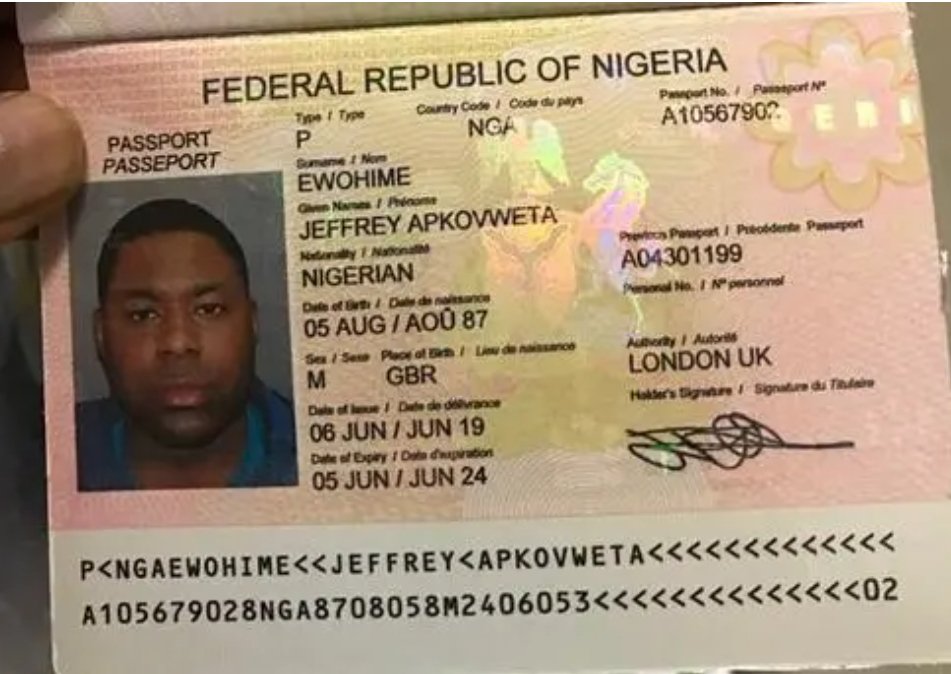 Cost of International Passports in Nigeria 2022, Types and How to Apply
There are some documents that are required for you to start your application for the Nigerian passport, you must be a Nigerian citizen before you can request a Nigerian international passport. If in a situation where you are not a Nigerian then you can legally apply for naturalization and once you've been approved then you can proceed with your passport application.]
For every Nigerian citizen within the age range of 18years and above you will need to provide the documents listed below alongside your passport application form before you can be issued a Nigerian international passport.
Birth Certificate – (Alternative – Declaration of Age).
2 passport photographs.
Your Filled passport application form.
Letter of identification from Local Government or (State of origin or residence cert and National Identity Card).
Application form duly signed by a Commissioner for Oaths.
Marriage certificate (if applicable).
Receipt for Passport payment.
For minors below 18 years of age and you are a Nigerian citizen then you are expected to come along with the documents listed below alongside your passport application form.
Birth Certificate – (Alternative – Declaration of Age).
2 passport photographs.
Your Filled passport application form.
Acknowledgment slip.
Local Government Letter of identification.
Nigerian citizenship evidence.
Letter of consent from your parent.
Receipt for Passport payment.
Letter of approval from the State Ministry of Women and Child Development (if applicable).
You need to visit the official website of the Nigerian Immigration Service to apply for the Nigerian
International Passport, once on the portal you are expected to click on the button that has "PASSPORT" on it, you can also follow this direct link to start your application.
You are expected to choose the type of passport you want which is either the STANDARD E-PASSPORT or OFFICIAL E-PASSPORT button based on your choice of preference then proceed and click the START APPLICATION icon to start your application.
Meticulously read and digest the displayed information before you start filling the form right on your screen, on every upload section, you are expected to upload the document you are asked to upload, after you are done filling out the form you are advised to cross-check the information you have supplied and if there is an omission or wrong information supplied you are expected to make corrections then tick the box that indicates "I ACCEPT FULL RESPONSIBILITY FOR THE INFORMATION PROVIDED IN THIS FORM" then click on the PRINT button and SUBMIT APPLICATION button to submit your information.
Your application after successful submission will not be processed not until your payment has been made and confirmed, right on the page you can make your payment by clicking on the APPLICANT DETAILS PAGE, clicking the PROCEED TO ONLINE PAYMENT, selecting your currency of choice you wanted to pay with then make your payment.
Remember you can make your payment in Naira or Dollars so keep this in mind when making your payment select the PAY IN NAIRA option if you reside in Nigeria but if you are abroad then you need to select the PAY IN DOLLARS then click the CONTINUE button to complete the payment which can be made online with your ATM card or credit card.
Payment for your Nigerian International Passport can also be made via our local banks in Nigeria all you need is select payment through Nigerian banks then continue to print your acknowledge slip which you will use to make the payment in any Nigerian bank nationwide, after payment you get your receipt with your serial number which can be found on your payment receipt, this will be used to verify and confirm your payment.
After the successful submission of your application, you need to wait for up to 48 hours for your application to be processed.
You might love to apply for the Nigerian International Passport offline, some people just love doing their things offline, you are also allowed as this NIS gives everyone the opportunity to apply offline just like in the old days.
For you to apply for a Nigerian passport offline you need to submit your application through a trusted and reliable travel agent in Nigeria and this takes time.
Not only is it time taking but also costlier and you have to be careful and mindful of fraudsters so you need to watch to who you submit your document.
Validity Of Nigerian Passport
What is the validity of the Nigerian passport? This is a question that most new applicants ask a lot. The validity of the Standard Nigerian International passport is ten years while some are valid for only five years. You can always renew your passport once you have used all the pages.
After your passport has been expired you need to renew it and for easy renewal, we have listed the documents you need to renew your Nigerian International Passport:
Application Letter
Previous Passport Booklet
A Photocopy of the Data Page of your Passport
Acknowledgment Slip
Payment receipt