Cheating prank goes wrong as man gets physical with prankster posing as his woman's lover (Watch video)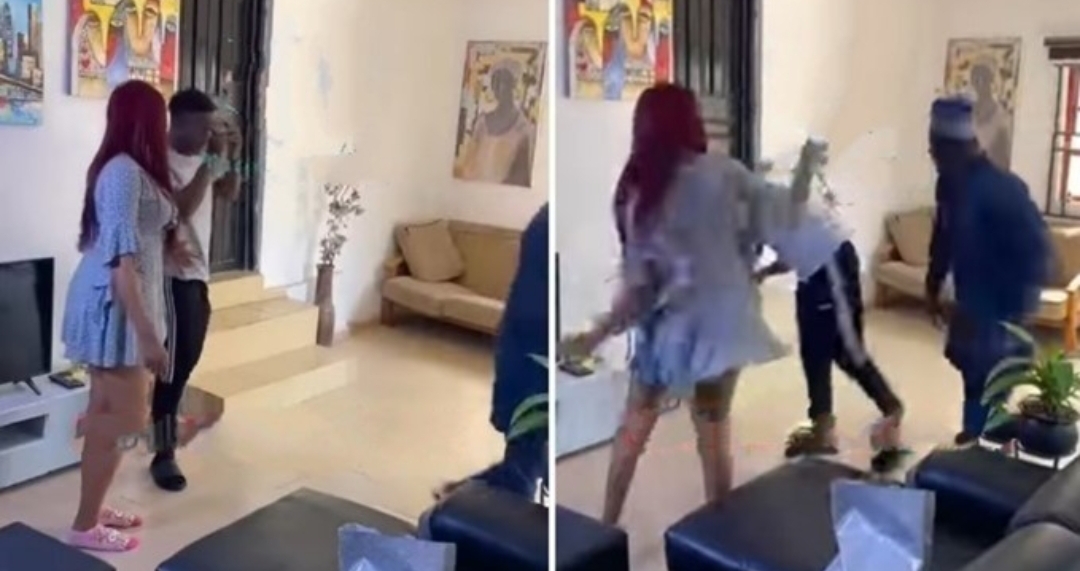 A Nigerian lady planned with a prankster to play a prank on her man, but it ended terribly because the man reacted in an unexpected manner.
She planned for the guy to pose as her lover who will be caught the moment her man arrives home, however, before they had a chance to explain that it was a prank, it turned to a physical confrontation.
In a video circulating online, the man could be seen landing a hot slap on the prankster's face and it destabilized him.
He then turned to his woman and queried her "Is this what you do when I'm not at home?" But she seemed too stunned to react as his action rendered her speechless.
Her man then stormed off while the prankster got up, dusted himself and acted like nothing was wrong.