Brave Women Who Dared to Give Birth and Become a Mom after 60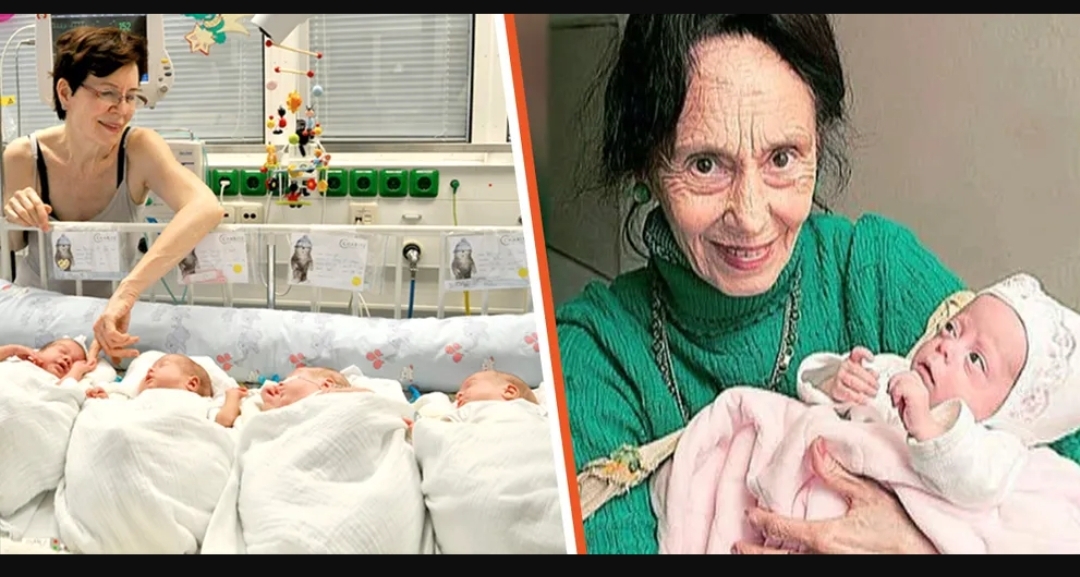 Motherhood is a challenging yet enriching experience that requires bravery and resilience. Despite the many joys that come with being a mom, it is not for the faint of heart, and the stories of these 11 mothers prove it.

From pregnancy's physical and emotional demands to the sleepless nights and day-to-day struggles that come with caring for a child, motherhood can be pretty overwhelming. For older moms, the challenges can be even more difficult.
Many women choose to have children later in life, balancing their maternal roles with the obligations of their careers and personal life. They may also have to cope with physical and emotional changes due to their age. One such mom was Patricia Rashbrook.

The psychiatrist from England had two kids from a previous marriage but fell pregnant again with her second spouse, John Farrant. She underwent fertility treatment and gave birth to a healthy baby boy in 2006—she was 63 at the time..
The decision to have another baby was extensively considered, and Patricia did not take it lightly. She had the best interests of her child at heart and shared:

"A great deal of thought has been given to planning and providing for the child's present and future well-being, medically, socially and materially.".


The mother was excited to spend time with her son, Jude, and longed to raise him in peace. Everyone did not understand her choices, but she ignored the naysayers and knew she could be the best mom for her beloved boy.

10. 64-Year-Old Welcomes Twins, Not Her First Pregnancy at an Advanced Age.
A Spanish woman welcomed a healthy baby when she was 58, and a few years later, she had more children. To everyone's surprise, she was expecting twins and had a healthy pregnancy. Dr. Enrique Martin shared:

"She showed up four months pregnant at the gates of our hospital and all we could do was face the situation and react."

The mother sought IVF treatment in America and was 64 when she had the twins. She was thrilled after welcoming a precious baby boy and girl via C-section in 2017. Her case was described as "exceptional," but not everyone was happy for her.
While Spain had no laws prohibiting age limits for assisted reproduction, treatment for those over 50 was discouraged. Women like the Spanish mom of three are often questioned and shamed..

However, moms of all ages care deeply for their little ones. The unconditional love they have for their kids is unparalleled. They give up their own time and energy to ensure the safety and well-being of their little ones, no matter the cost.

9. Grandma with 13 Kids Becomes Pregnant at 65 and Welcomes More than One Child
Annegret Raunig is no stranger when it comes to motherhood. She welcomed 13 kids and never said no to the challenges and sacrifices of raising a child. The German woman was a grandmother when she decided to have another baby.


Her youngest little girl wanted someone to play with, so Annegret pursued an IVF procedure in Ukraine. She had no idea that it would lead to four more babies! The grandma was pregnant with quadruplets at 65.
Annegret received lots of negative comments because she would be 70 when her little ones started school. Despite the differing opinions, the English and Russian teacher was excited to welcome sons Dries, Bence, Fjonn, and daughter Neeta in 2015.

Shunning criticism, she said her precious children kept her young. The mother of 17 added:

"You can never know what will happen … It's up to each individual to decide when they become a parent."

8. Romanian Woman Becomes a Mother for the First Time at 66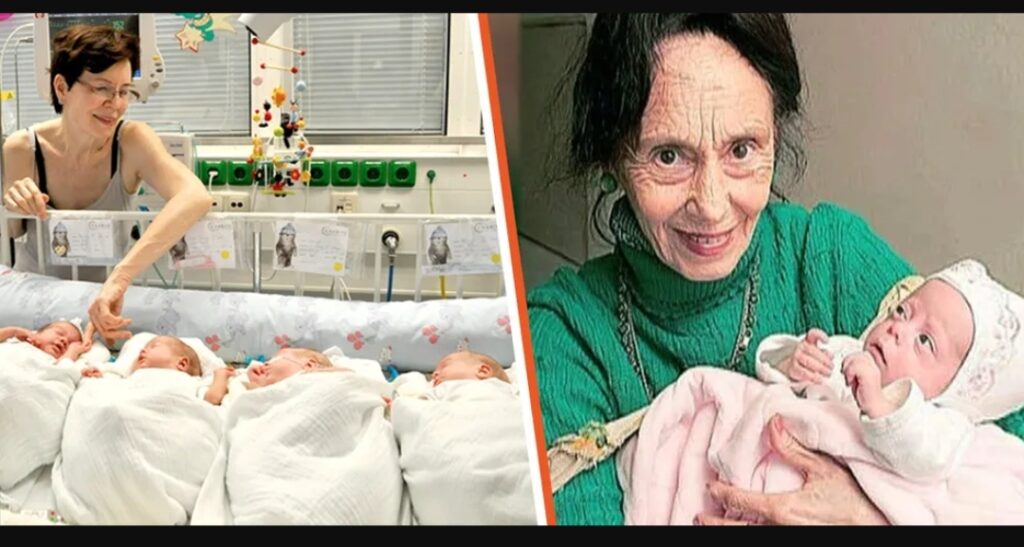 Adriana Iliescu experienced one of life's greatest joys in 2005. She became a mother! The professor and author had a healthy pregnancy and couldn't wait to hold her baby girl.

The significant milestone meant the world to her, and she was grateful. Giving birth at 66 was challenging and required IVF treatments. The struggle was worth it, and all her worries melted away when she held baby Eliza Maria for the first time..
The Romanian mom carried twins, but one of the girls did not make it. She was immensely thankful that Eliza Maria survived the pregnancy. Adriana spent nine years hoping her fertility treatments would be successful.

While people called her "selfish" for having a baby at 66, and she faced hurtful public rejection, the mother always had faith in God and believed she would bear a child..