7 Years Later, My Husband Came Back From Abroad With Nothing In His Hands Because- Woman Narrates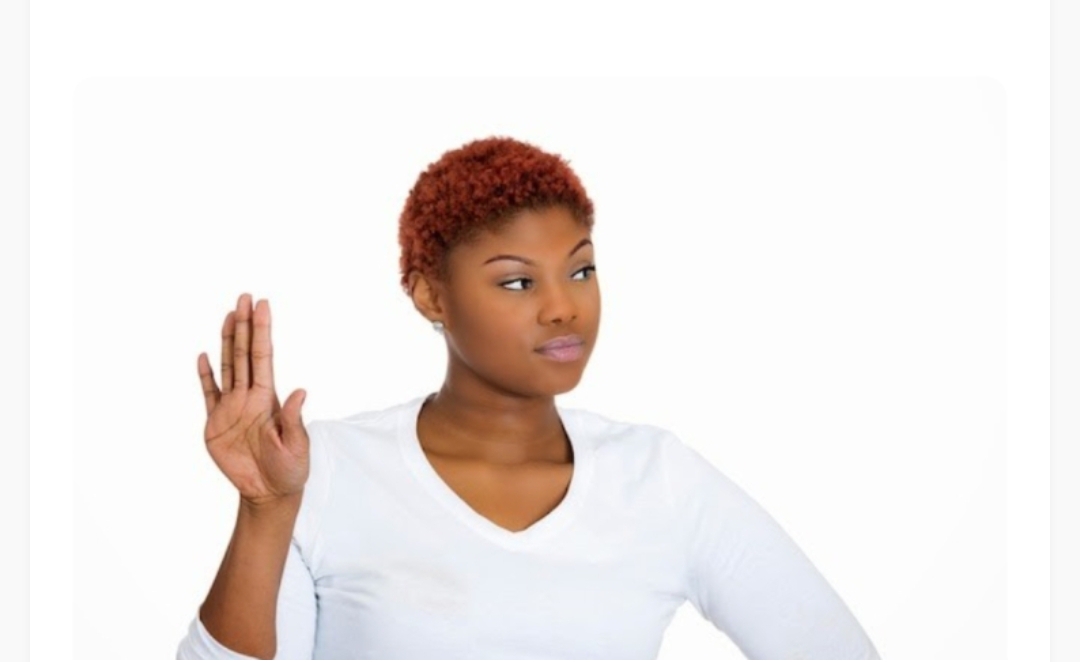 7 Years Later, My Husband Came Back From Abroad With Nothing In His Hands Because- Woman Narrates
I was 27 when I got married. My husband was living abroad. Yeah, I didn't meet him. I didn't see him physically but I was told he was a good man. It was an arranged kind of marriage but I liked it. I liked the way he liked me and how he was upfront about everything.
On the day of our marriage, I wore my wedding dress, stood next to his photo, and we got married. He joined in the ceremony through a phone call during the exchange of vows. It felt surreal and kind of empty but he was a good man, so I was told. I did all that just so I could be married to a man who was good for me.
According to his own promise, he was going to come for me six months after the marriage so we could start a family together. I was twenty-seven when he said that to me. At thirty-three, I was still asking him when he was going to come for me. At thirty-four, I was pleading and crying to him every day, to at least come down to Ghana to see me. At thirty-five, I looked into the mirror and saw my life wasting away so I made a decision;
"Any man who tells me he wants me would have me, no matter what."
George had the intention but was scared I would say no because he too was married. One night he took me out on a date. When the waitress approached us to take our orders, he jokingly said; "Look at my wife, isn't she gorgeous? We got married only this afternoon, please treat us well."
The waitress looked at the ring on both of our fingers and smiled; "Yeah, she's gorgeous. Congratulations to you both."
It was funny but it got to me. I haven't had the man I married sat next to me and introduced me to anyone as a gorgeous wife. On our way home, we kissed. When we got to his place, he asked; "May I have the night?" I didn't say a thing. I just walked straight to his bathroom and took a very long bath.
I walked to the hall naked, gracefully showing all everything I had in store. He smiled and showed me to the bedroom. Some minutes later, he joined from the bathroom.
I pointed to one of their wedding photos in the room and asked; "Where's she?" He answered, "It's a long story. The short of it is that she traveled outside the country some months after our wedding. It's been over five years. She'll return only after she'd secured proper staying documents."
I answered; "At least, you both have wedding photos to back your marriage. There's hope." We had our night without distractions. Oooh, what a night it was.
This is how I saw our relationship…
It was like both of us were trapped in an empty room, waiting for the love of our lives to rescue us but since they were not coming, we decided to work out our own rescue. See, I'm a woman with a very loud conscience but this never felt wrong for me. The only fear we both had was about our future. How long and how far could we go with our relationship?
Over the next year or so, it was all about me and George. People started talking but we didn't mind. Eyes started watching but as far as they didn't burn our skin we kept going.
For some months I didn't hear from my husband. He changed his address and never communicated to me. To save the face of my family, I kept wearing the ring.
One morning, I heard a knock on my door. I opened the door and guess what, my so-called husband was standing in front of my door with his junior brother. I pretended I didn't know him. His junior brother said; "Akosua, don't you recognize the man in front of you?" I shook my head. He continued, "That's your husband!"
Follow Us Instagram
I held his hand and pulled him inside; "Where have you been all this while? You didn't call or do anything. Is that your way of pulling a surprise on me?"
He started; "It's a long story Akosua. Life in someone's country isn't easy. I ran into a lot of problems. They got me arrested. They didn't even give me the power of attorney and now I'm here."
"You were deported?"
"Yes, they did that unlawfully."
"So what's the way forward?"
"Hmmm, I can only start all over again and see what the future holds."
I told him, "Yeah, you can start all over again but I'm not the woman you come to when you want to start all over again. Let me know when you're in good condition to go through a divorce."
He couldn't believe his ears. It was as though he was hearing the voice of death. He was shocked and confused at the same time but I didn't care. You wasted my youth and want to waste my old age too?
Too bad George couldn't move on. He always had hopes. He believed his wife was going to come. I didn't ask him to marry me or stay with me for good. All I wanted was for him to set himself free. He is a great guy and deserves better. He's ever ready and willing to wait for a wife who hadn't returned since she traveled six years ago. Not all birds fly away when the cage is flung open.
I wished George well while initiating the process of dissolving my marriage.