Yahoo Causes Public Disorder As He Was Caught Performing Ritual In The Open Place

Some suspected yahoo boys captured the attention of residents and motorists when they decided to perform rituals by the road side.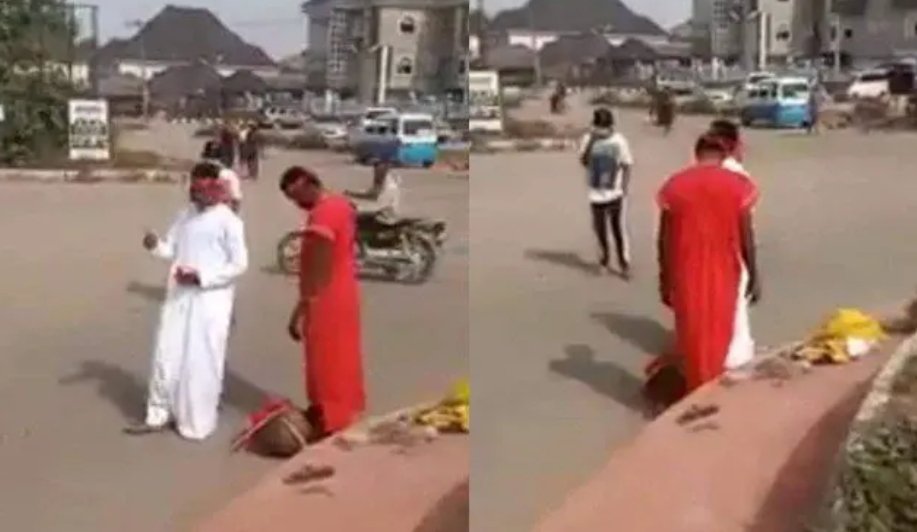 It was gathered that the two young men were spotted at World Bank road in Owerri, Imo state.

They dropped a gourd on the floor and while one wore a white robe, the other donned a red garment and they both tied red bands on their head.

They also seemed to be chanting some incantations believed to be for ritual purpose.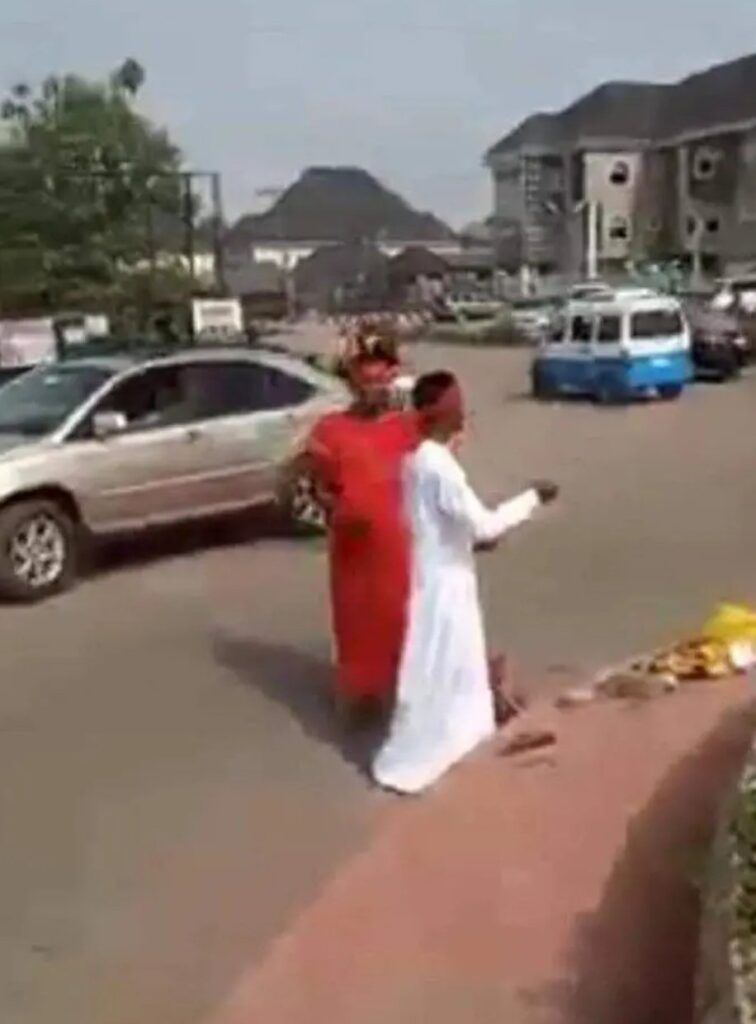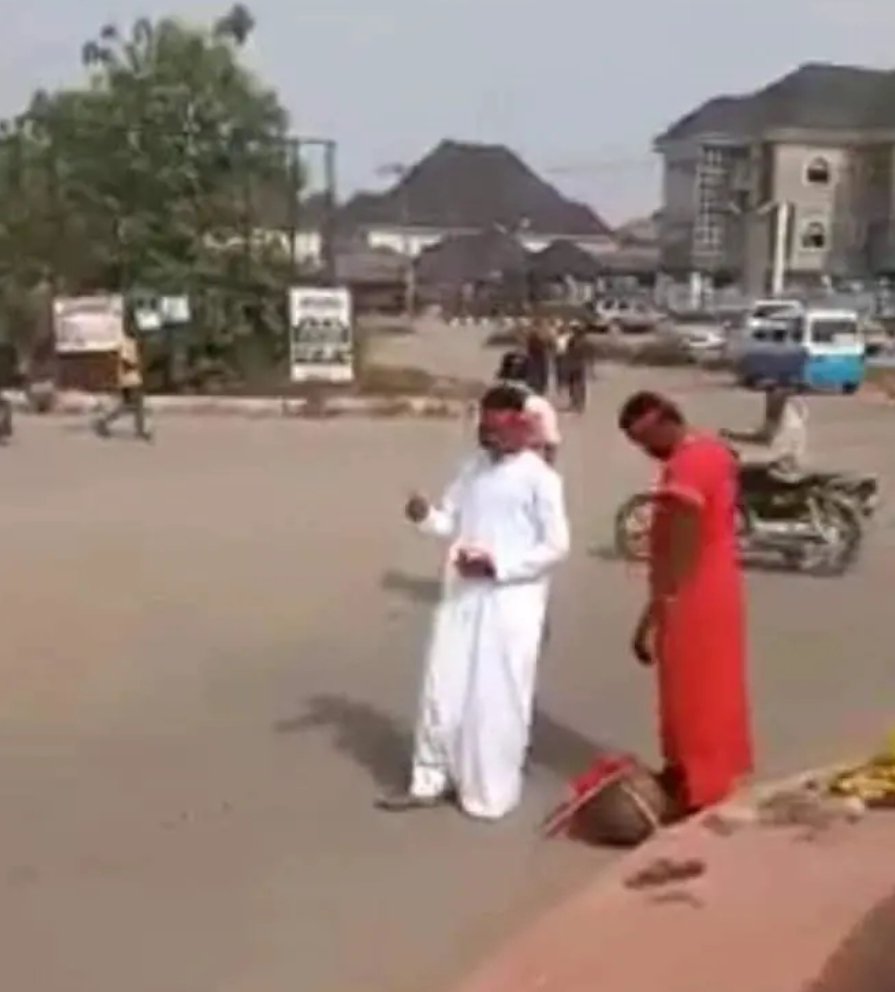 As opposed to the practice of outright condemnation of such acts, the photos of the boys sparked mixed reactions online.