Yahoo Boy Lured His Pregnant Girlfriend lured Into the Bush, Beat Her Up And Used a Broken Tiles to Cut Her Throat For Ritual (Video)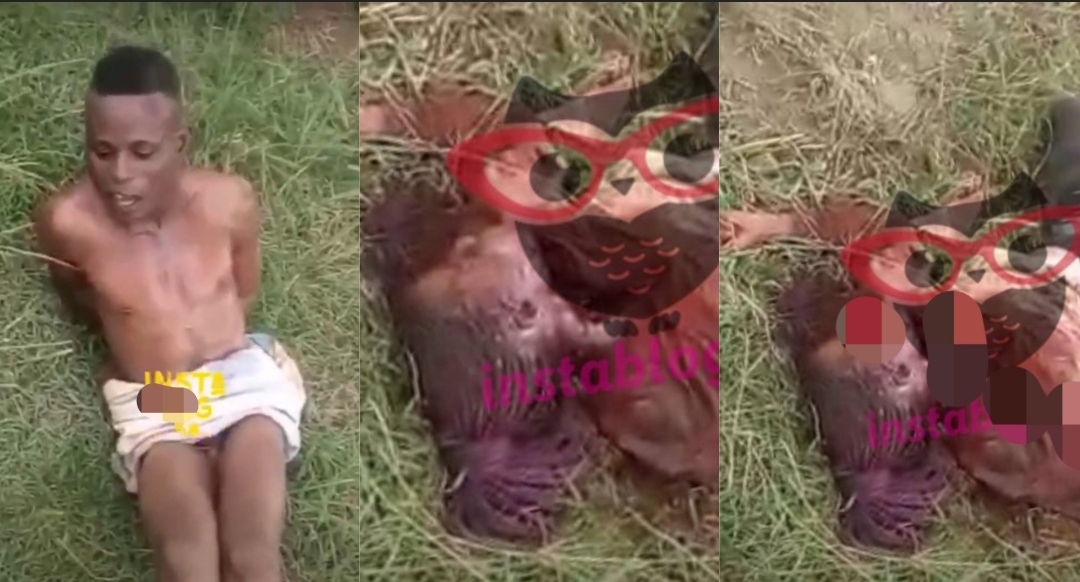 Yahoo Boy Lured His Pregnant Girlfriend lured Into the Bush, Beat Her Up And Used a Broken Tiles to Cut Her Throat For Ritual (Video)
A suspected 'yahoo boy' has been arrested by the police in Ogun State for allegedly k#lling his 18-year-old pregnant girlfriend for ritu@l purposes.
The suspect, identified simply as Toba, allegedly att@cked and k#lled the victim, Tunrayo Odubanjo, inside a bush close to his house in Mowe area of the state, on Wednesday, May 18, 2022.
It was gathered that the suspect, after inviting the victim over, lured her into the bush, where he be@t her up and used a broken tiles to c#t her throat.
According to a source, "He was caught inside KaraNla Ogunrun in Mowe. He was found trying to bathe with the victim's bl@@d while standing over her de@d body. She's just 18 and was carrying his child. He claimed that he is untouchable."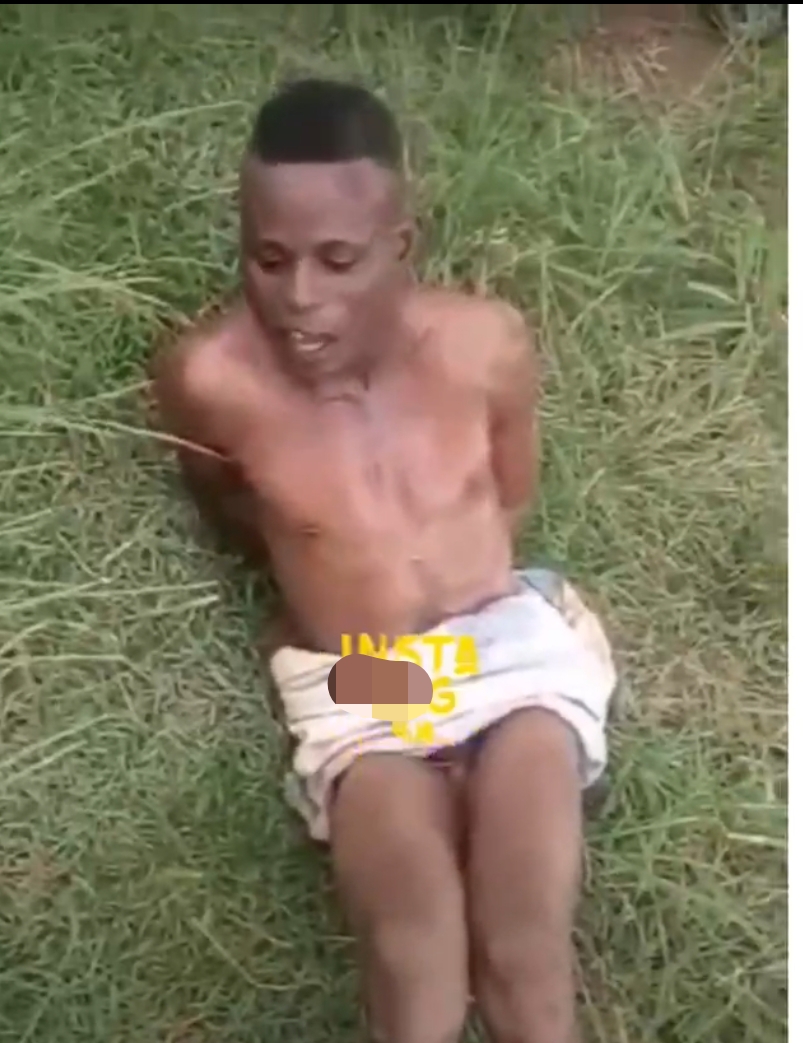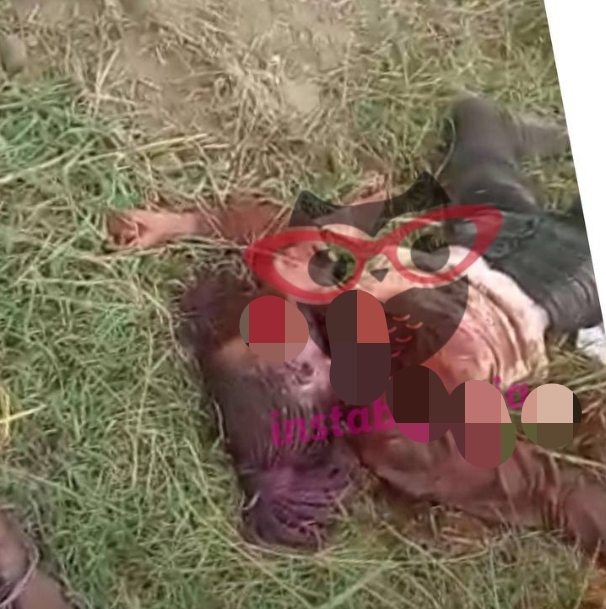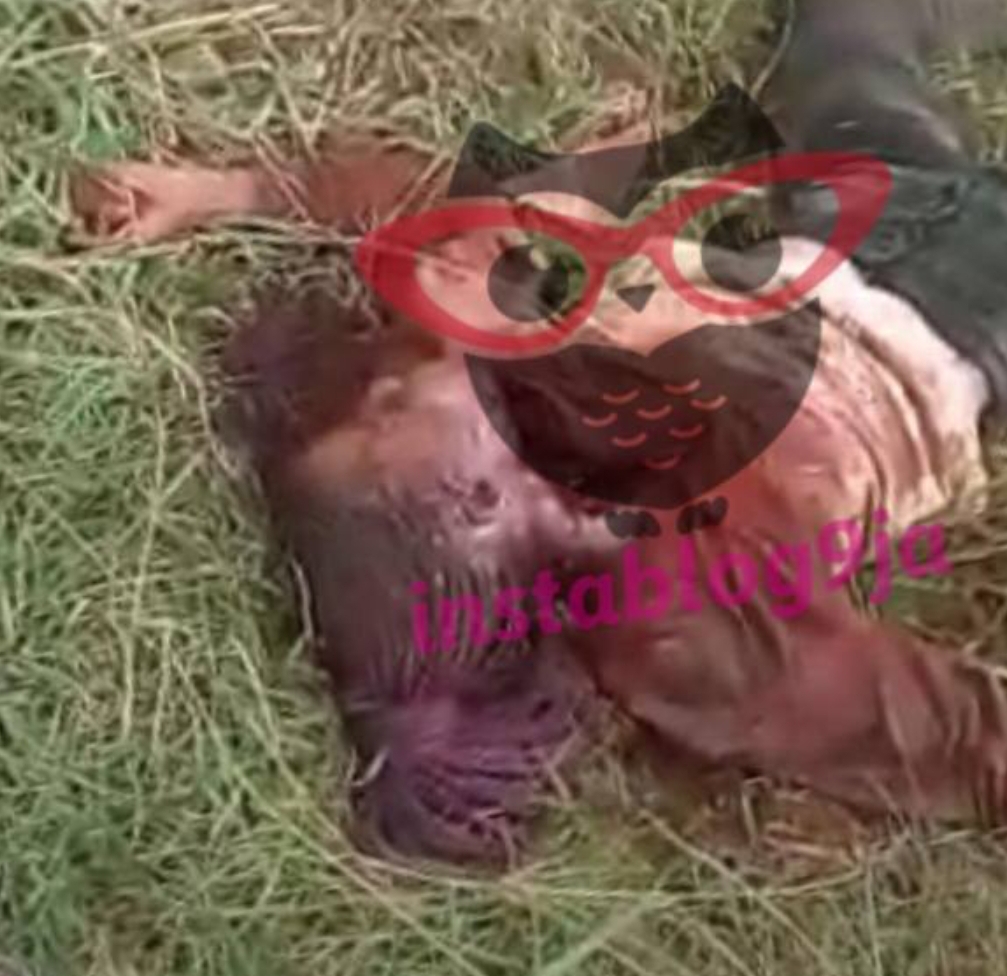 Shortly after he was caught, the suspect was captured muttering some incantation that: "I'm now a powerful being. Whatever I have done now will be without repercussion. May they be bringing money to me every morning. People will love me the same way these onlookers are gathered around me now. May the world love me."..