Woman rolls on the floor in jubilation after seeing her brother who's bee abroad for 7 years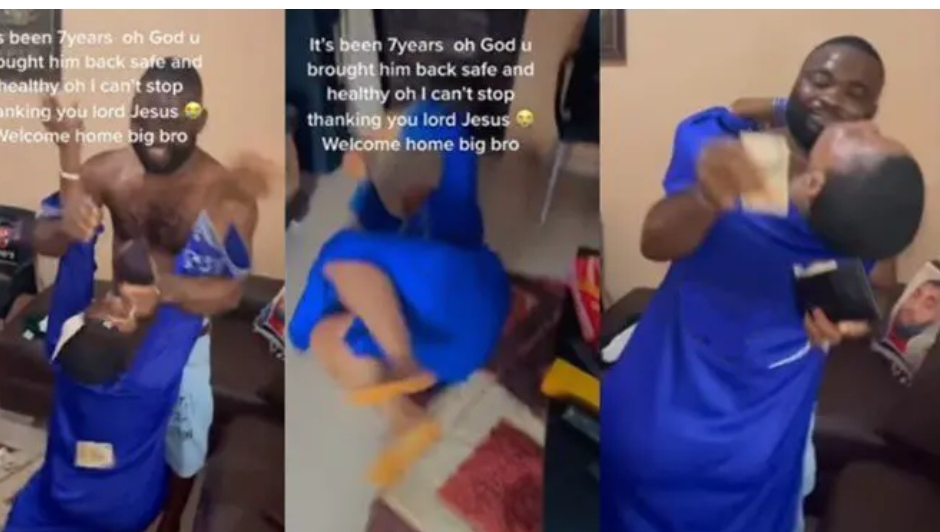 A woman recently reunited with her brother who returned to Nigeria and she could not contain her joy.
According to reports, he has been in a foreign country for the past seven years and only just came back.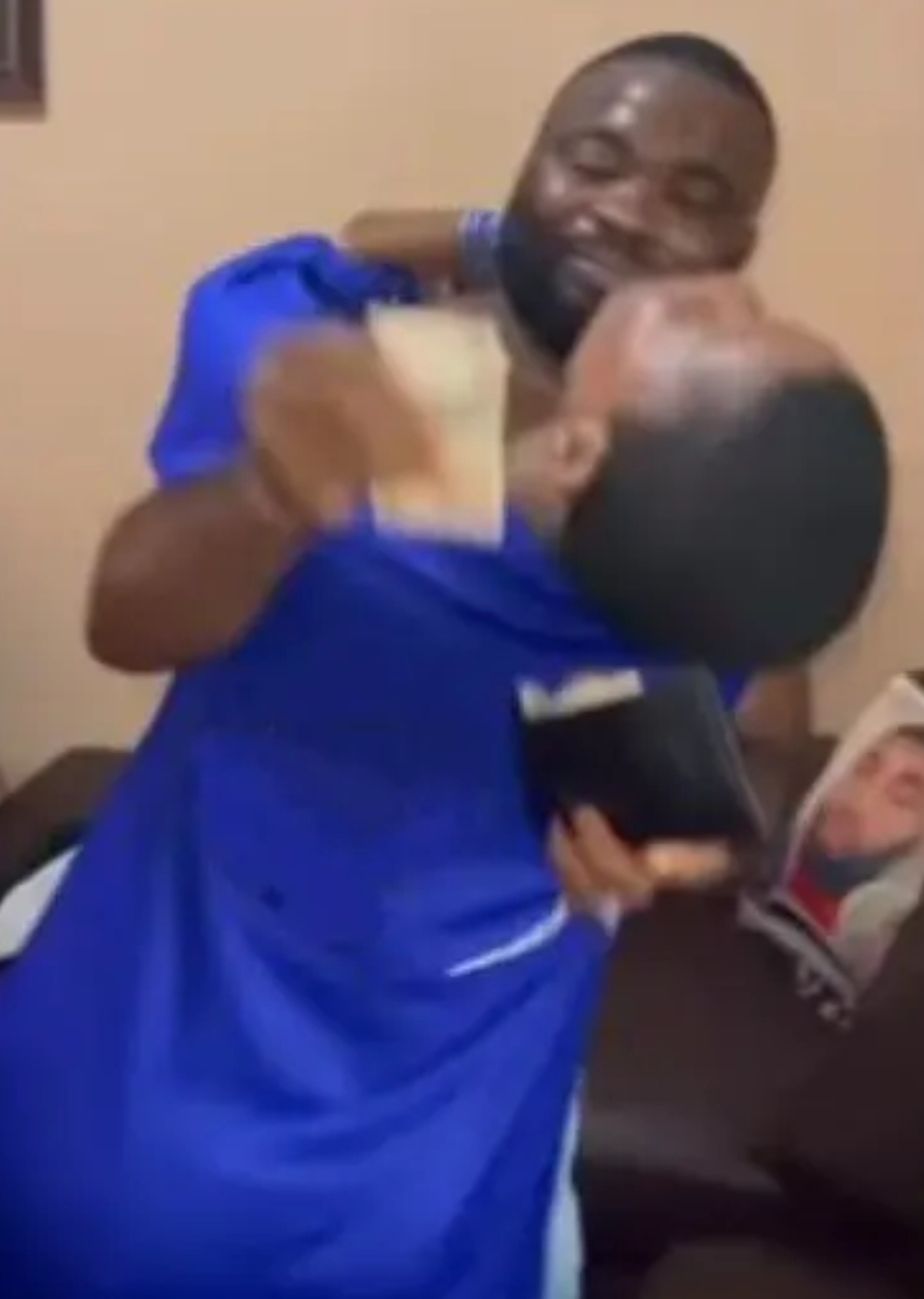 When she saw her brother, she jumped for joy and fell to the ground, rolling in celebration. The woman thanked God for his safe return and was full of appreciation as shown by her action.
She hugged him with sincerity and passion while screaming words of thanks and adoration to God.
In a video posted online, he could be seen spraying her money while she was hugging him tightly.