"The good boy can't love again" – Heartbroken young man permanently tattoos lengthy note on his body after being dumped
young Nigerian man recently got his heart broken and decided to move on from the experience in a startling and unexpected way.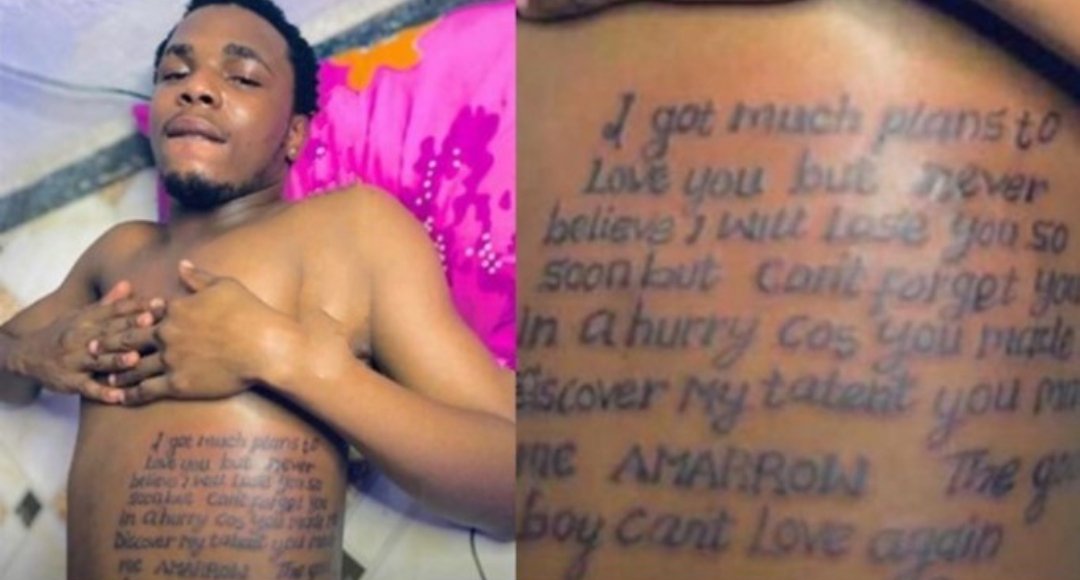 After his girlfriend broke up, he went a got a permanent tattoo on his body but rather than draw something that would make him forget about her, he inked a lengthy note.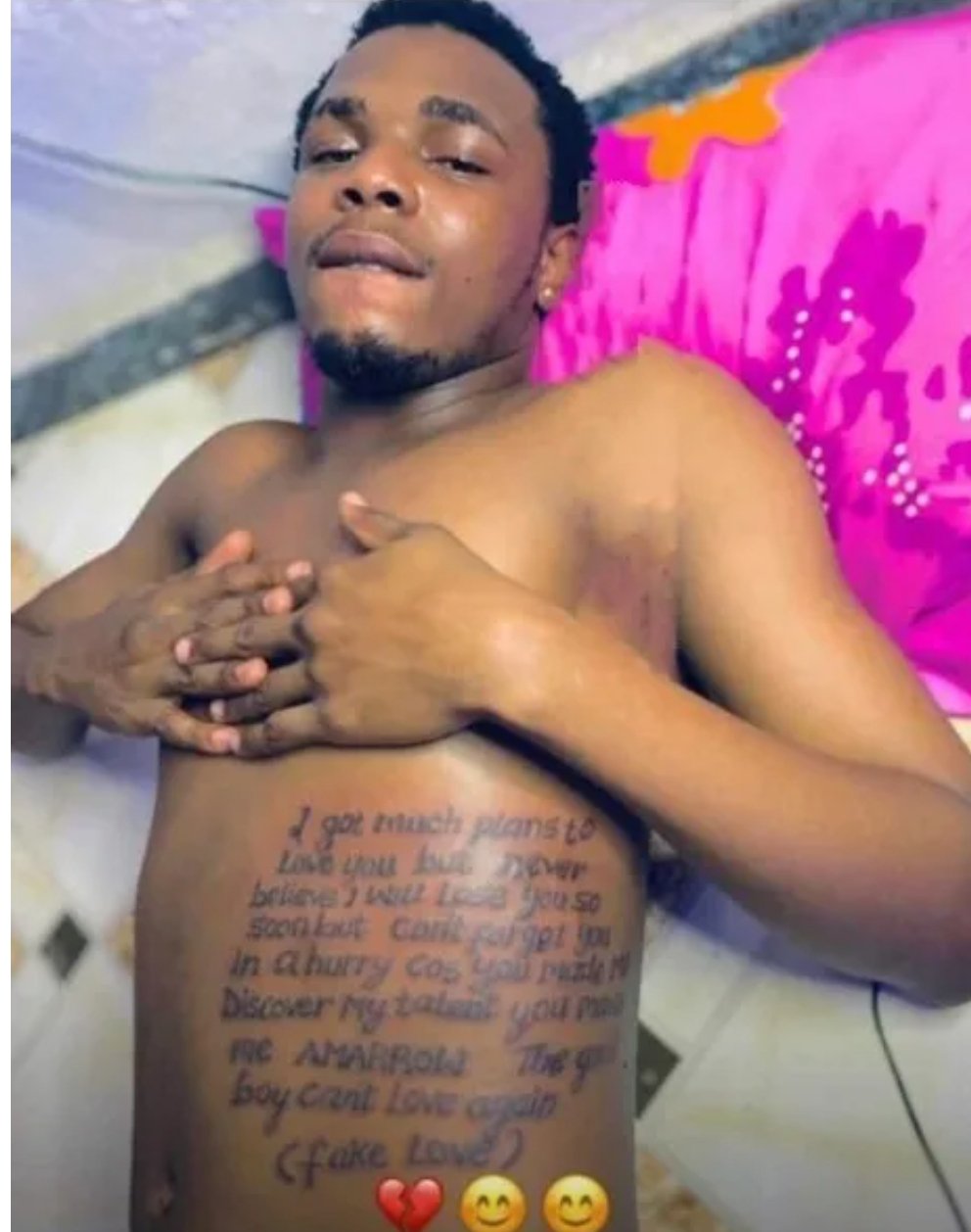 In the write-up, the young man stated that he would not forget her so easily, but as a result of what she has done, he doesn't think he can ever love any girl again
His tattoo reads; "I got much plans to love you but never believe I will lose you so soon but can't forget you in a hurry cos you make me discover my talent. you make me amarron the good boy can't love again
(fake Love)"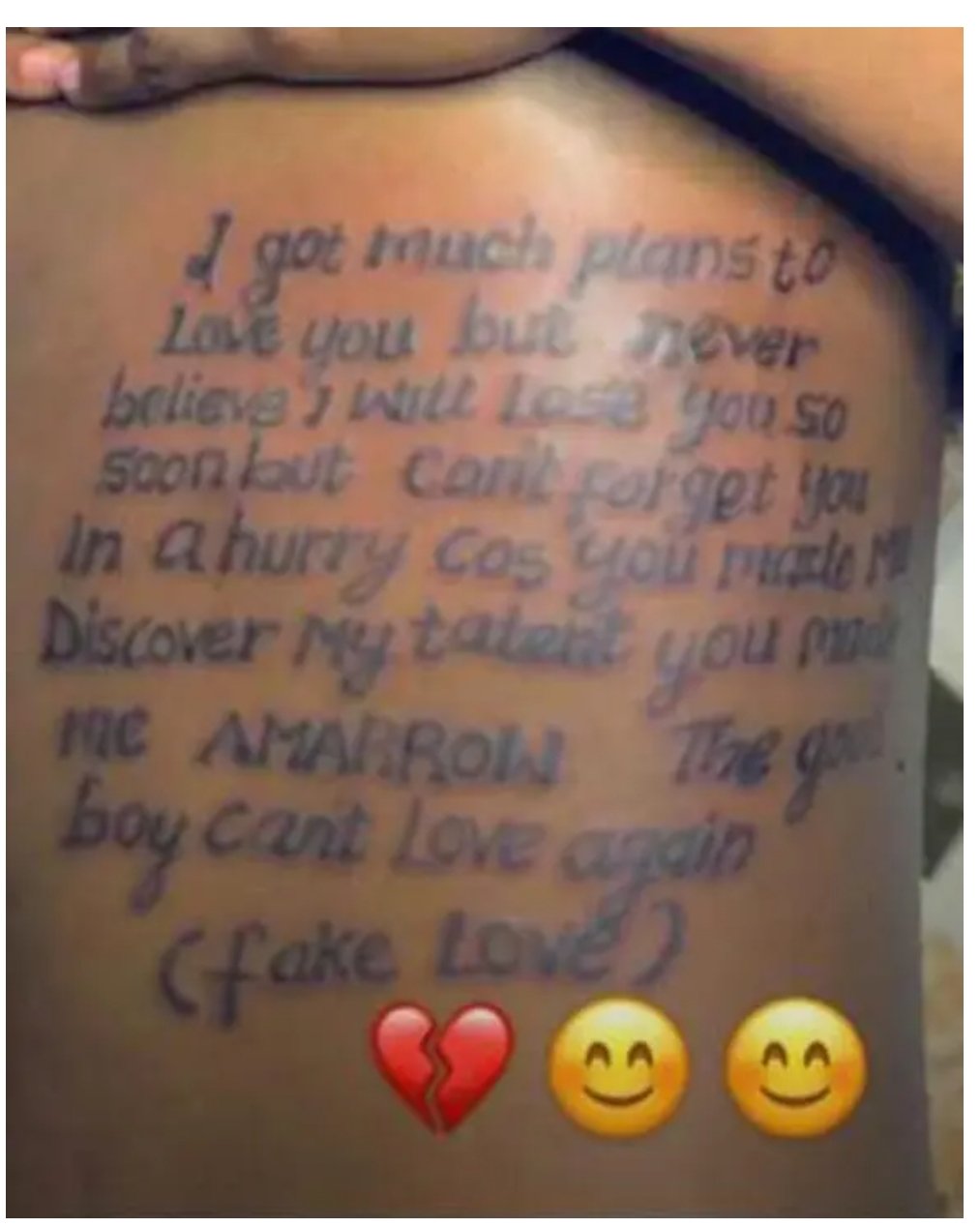 Reacting, legendary_dynamac102 said; If he had good friends they would have talked him out of it but this days . E get joy way some friends dey get when they see their guys brake up with their babe . Negative energy na in dey rule us.
legend.zino_; As country hard reach Na wetin Dey affect this one be this oga o
ucchhee_; If you check him aza now, he no get money 😒
barbiebabieii; When them break him heart again him go write another one 😂😂
hey_itsme_again4; Mtchewww he no get work 😂😂😂
_.ose_; But the English no correct now😢
teezyomotayo; 😂😂😂 love naa your mate?