Soldier Beat And Pour Bucket Of Water On a Man After Catching Him With His Girlfriend (Video)
A Nigerian military officer reportedly nabbed a guy with his girlfriend and descended heavily on him.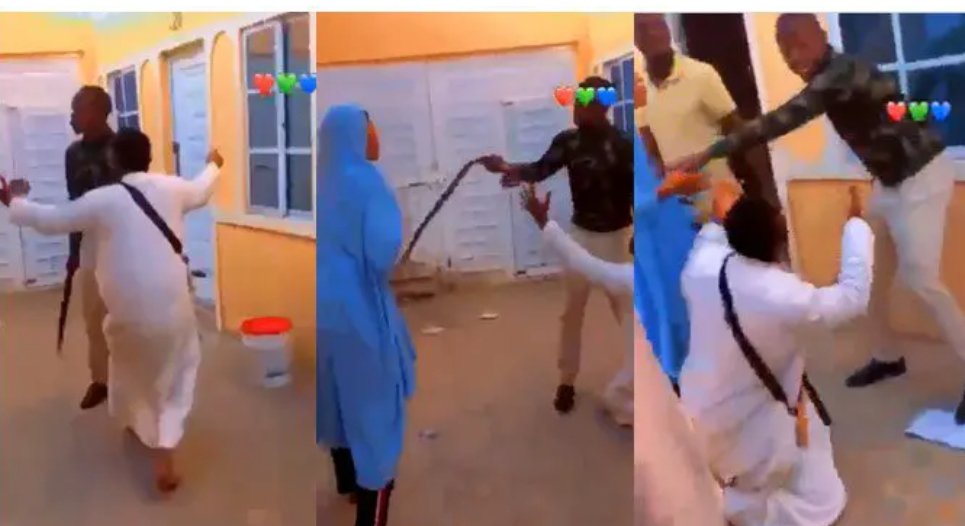 In a video posted online, the soldier could be seen flogging the man with his belt. The guy knelt down and begged tirelessly but his pleas fell on deaf ears.
While the beating was taking place, the supposed girlfriend also tried to get the soldier boyfriend to stop, but he rather got even more provoked and tried to dip the guy's head in a bucket of water.
When that did not work, he emptied the bucket on the guy. The way the army man flogged the guy caused uproar on social media.
Watch Video below: