Sad! Student dies while Acting Jesus crucifixion Drama in Imo state
Sule Ambrose, 25, an undergraduate in Imo state has reportedly slumped and subsequently died while playing the role of Simon Peter jesus' crucifixion playlet on Easter Sunday.
Onlookers delayed a bit to rescue him because they had thought it was part of the act.
Until his death,Ambrose, was training to be a priest at the Clariantian University seminary in Nekede, south eastern Nigeria.
Ambrose took the part of Simon Peter, Jesus's most important Disciple, dressing up in a long white robe.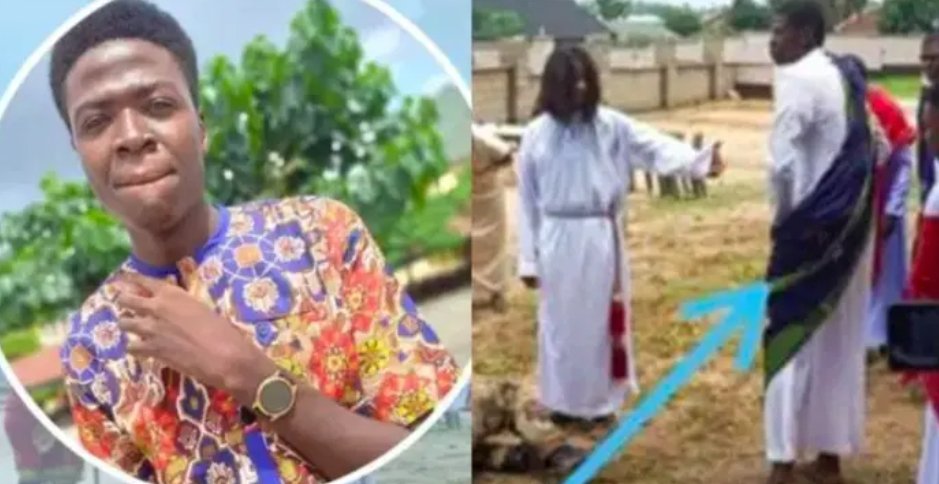 But he slumped on the ground during the performance and bled.
An eyewitness, Micheal Eluwa said they initially thought it was a joke
'Initially when it happened we thought it was a joke, and that it was part of the drama.
'It was when he could not get up that was when we knew it was a serious matter and he was rushed to a school hospital.
'Later, when the case became worse, he was taken to a nearly Federal Medical Center. It was from there we heard he could not survive it.'
The cause of Ambrose's death remains entirely unknown, the seminary confirmed.
The Rev. Prof Pullicino has written a scientific paper about his theory and published it in the Catholic Medical Quarterly.