Primary School Student Jubilate with his Friends after Finally Not getting 0/10 in an Exam for the first Time ever (Video)
Primary school student who is ineffective to Write but always failed his exam got favored by his teacher who decided to award him little mark after failing repeatedly for many times.
In the Video footage, the little boy could be seen Jubilating with his friends for not failing for the first time.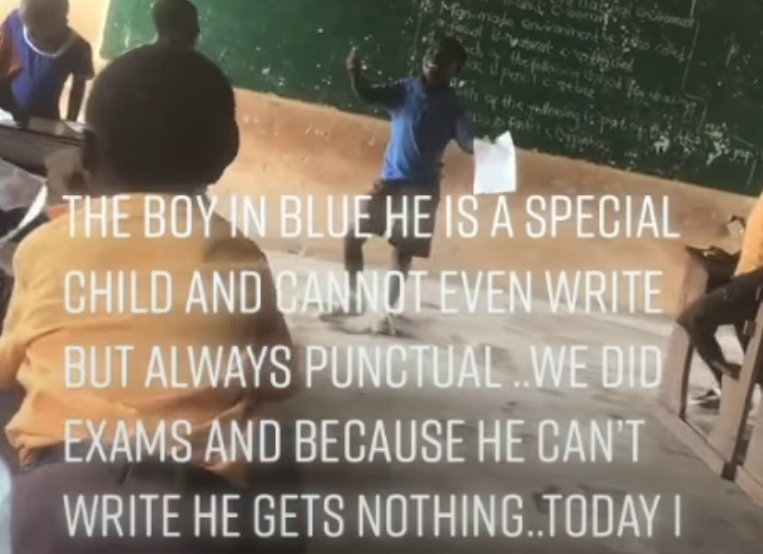 According to the teacher:
THE BOY IN BLUE IS'A SPECIAL CHILD CAN NOT WRITE BUT ALWAYS PUNCTUATE WE DID EXAMS AND BECAUSE HE CAN'T WRITE HE GETS NOTHING.TODAY I DECIDED TO GIVE HIM SOME MARKS ON HIS PAPER AND LOOK AT HOW HE S0 HAPPY.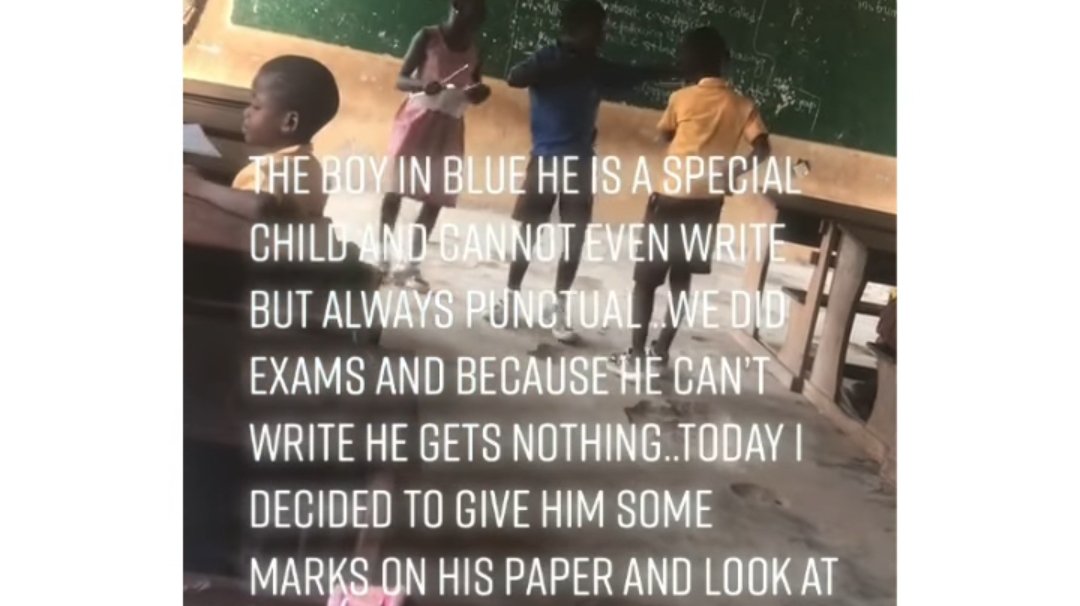 Watch Video Below: