My wife And I Got Married Due to Pressure From Her Family, Honestly I Don't Love My Her- Man Laments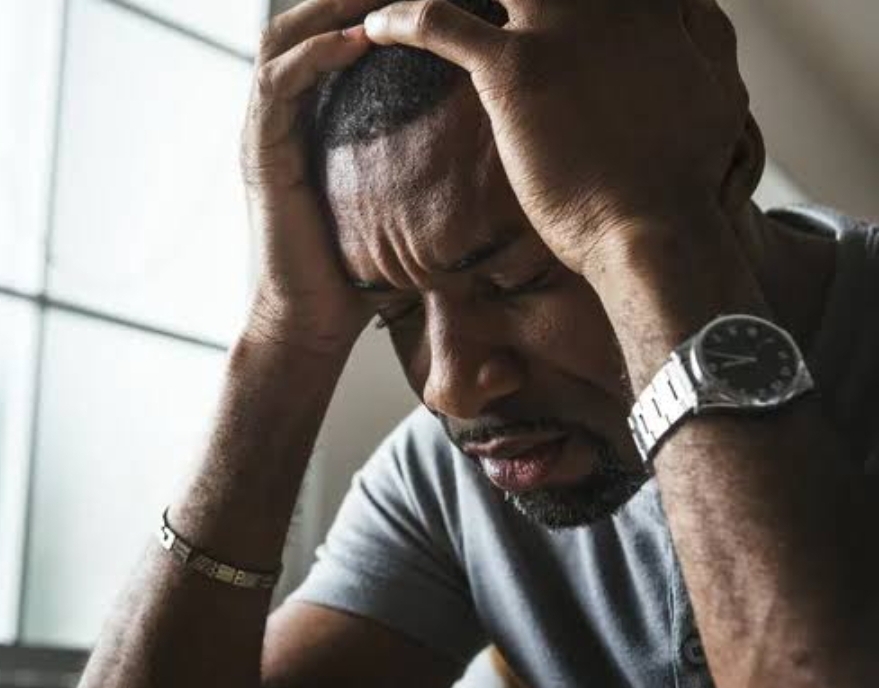 wifeot Married Due to PressurMy wife And I Got Married Due to Pressure From Her Family, Honestly I Don't Love My Her- Man Laments
I am a married man with two children. My wife and I got married due to pressure from her family. To be honest, I didn't love her and we both knew it. I thought our proximity and familiarity as a married couple would stir up some love in my heart for her but I was wrong.
I have been miserable ever since I married her and my misery transfers to her as well. We've had one problem after the other. Some of these problems aren't even things that should escalate but because we have poor communication, it does. At this point, we have both decided that the best thing to do is to go our separate ways. We've talked about getting a divorce but we are yet to take the steps to finalize things.
While we wait for the legal separation of our marriage, I have moved on with my life. I met a young lady at my workplace. She makes me feel everything my wife doesn't. I didn't think it was possible for a grown man like me to feel butterflies in my tummy until she smiled at me. She has this optimism towards life that makes me want to always be around her. The more time I spent with her the more I liked her. I decided to keep my feelings at bay until my divorce was finalized but the heart wants what it wants. I explained my family situation to her and she didn't seem to mind.
Along the line, she told me about her love life. She said, "I am in a relationship with an abusive man. He hits me when he gets angry but the sad thing is I don't know how to leave him. He helped me financially when I was in nursing school. I feel indebted to him. Maybe it's the reason I continue stating with him." I was angry when she told me this. This lady had so much light bouncing off her that no one would suspect she was a victim of abuse.
I advised her to leave the guy and she said she was afraid. "What are you afraid of?" "I'm afraid of what he might do to me if I make the attempt to leave him." My heart was in twists and my stomach was in knots whenever I thought of the abusive guy laying his hands on her. I thought I should confess my feelings for her. "Maybe if she gets to know about my love for her, a light would flick in her head and she would gather the courage to leave him," I told myself.
I proposed to her and she accepted it. She told me she would eventually break up with the guy. "Give me some time, I will do it and be free from him." I was patient with her. Our relationship was very different from my marriage. My girlfriend and I were in love and happy, something I thought I'd never experience again.
I rented a nice apartment for her and fully furnished it. I wanted her to be comfortable and out of her abuser's reach. She moved into the apartment and didn't tell him about it. Even though she has a job and earns a reasonable amount of money, I'm still responsible for her upkeep. I was always quick to provide whatever she needed. Sometimes I didn't even wait for her to ask. We dated without any drama for about a year, then we decided to have a baby. We tried everything we could but nothing showed for our efforts. We tried diets and drank concoctions that were known to boost fertility. At the end of each month, she either got her period or our pregnancy tests came out negative.
I had two boys already so I didn't feel that I had a problem. She was also young and healthy so I didn't think she had a problem either. We kept trying and researching different positions and diets that boost fertility. We did it almost every day of the month. There were times too that we didn't do shuperu until she was ovulating. All the things we were doing should have at least yielded some results but nothing happened.
One day I suggested we go to the hospital and see a doctor. She felt we should keep trying but I managed to convince her. When we got to the hospital, we were made to see a specialist and we ran some tests. The results said we were both fine. The doctor said, "Sometimes these things take time so keep trying." We left the hospital feeling confident knowing that neither of us was the problem. A few months later she got pregnant. We were both excited about the news.
Unbeknownst to me, my girlfriend went to sleep with her other boyfriend. She was already pregnant when she did that. After sleeping with him, she told the guy that the pregnancy was his. She confessed this to me herself. I was like, "Why would you do that? What demon is driving you to do such a crazy thing?" I was hurt but the love I had for her won't let go so I forgave her. In return, she made me a promise; "I promise I won't take anything from him. It's going to be just you and I and our baby."
I believed her and took good care of her throughout the pregnancy. After delivery, she told me, "We need to talk." "Ahuh," I said. She responded, "On second thought I think we should give the baby to my boyfriend. I have been doing a lot of thinking, and I've concluded that it's best you give up your claim on the baby. You're someone else's husband and I can't bear the shame of having a child with someone's husband. My family and friends will mock me if they ever find out you are the father."
I went crazy. "What the hell are you telling me? What's the shame in having my child? And does it make sense to you the kind of request you're making? Make it make sense to me or there's something else I don't know?"
I rushed to her uncle and told him everything. How she's trying to make another man responsible for our baby. Her uncle didn't understand what was going on so he said, "Give me sometime let me hear from her too. I will get back to you as soon as I find out the truth."
Her uncle is yet to get back to me on the issue but I figured I should share it here too and listen to what you all think about the whole story. Does it make sense that A woman I'm with would give birth and asks us to give the baby to someone else?"