Mom Sees Daughter Crying behind Daycare Door, Finds Out Employees Locked Her inside Alone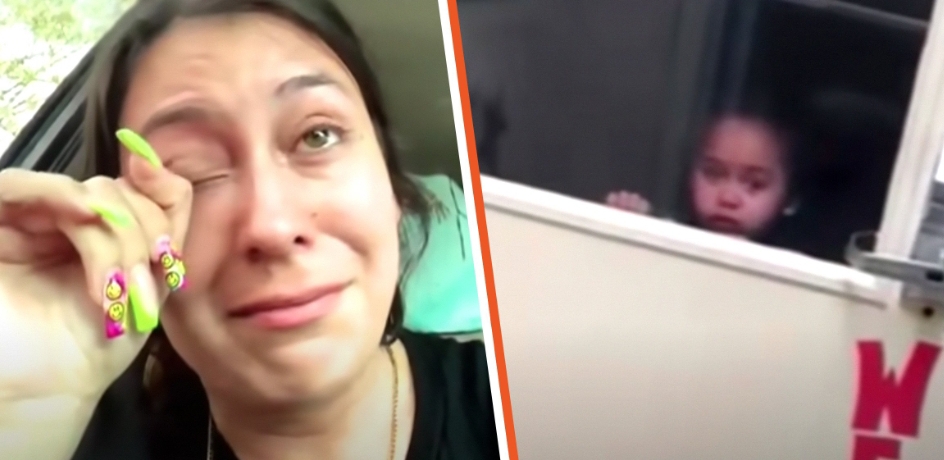 A mother who left her daughter at the daycare is pursuing legal action after she returned to find her child locked inside a dark room because she was a few minutes late to pick her up. There was no one else in the building, and it took a lot to get her out.
Daycare centers are a lifesaver for parents who have to work while raising their kids, as it means they get to focus on their jobs without worrying about their kids' safety. However, what happens when such a facility betrays the trust parents put in them?
Stephanie Martinez, a Florida mom, had only missed pick-up time at her two-year-old daughter's daycare by a few minutes, and as far as she knew, there was no need to fret.
She would meet her little Anastasia soon, and the little girl would be happy after spending the day with other kids at the daycare. However, all her expectations were dashed when she approached and met the place closed.
THE GIRL WAS LOCKED IN, AND THE EMPLOYEES WERE GONE
The Plantation KinderCare daycare center where Martinez put her daughter usually closes by 6 p.m. on the dot. However, it was standard practice for the staff to stay back for some time to make provision for parents who would turn up late to pick up their kids for one reason or the other.
On that fateful day in 2022, Martinez had been delayed in picking up her daughter Anastasia from the daycare.
However, when she arrived at the place that night, she found that the staff was gone for the day, and her daughter Anastasia Brathwaite was locked inside with the lights off.
There was no staff on the premises, which meant that Martinez could not get access to keys that would help get her daughter out of there.
Out of desperation, she started banging on every window she could find, trying to pinpoint her daughter's exact location, which was near impossible because everywhere inside was pitch black.
Eventually, Martinez heard her daughter, who had to get a chair to stand on so her face could appear behind a window on a small door. At that point, her mom nearly lost her sanity.
Footage that captured her daughter behind closed doors was shared on YouTube, and it captured the little girl's scared face as she called out to her mother.
Without a moment to waste, Martinez dialed 911. Sometime later, Plantation firefighters arrived at the scene. They set to work getting the doors of the facility open to free the little girl.
It would later be revealed that the daycare staff departed just eight minutes before Martinez got there. But, even those few minutes were enough to traumatize the little girl, who had reportedly been crying the whole time she was locked in. Martinez said:
"She's super traumatized. It's not fair."
The devoted mom also stated that nothing could be done to console her daughter, which made her feel helpless. In her words: "It's the worst feeling ever. You feel helpless."
THE AFTERMATH
After the firefighters got Anastasia out, medics checked her to ensure that she didn't need further treatment. Thankfully, besides her teary eyes, the little girl seemed fine physically.
Martinez claimed that none of the staff reached out to her to inquire about her lateness before they left, even though it had only been about 20 minutes. The aggrieved mother said:
"Nobody should ever go through this. You pay for trust and they completely voided that. I have no words. I'm still in shock right now."
Martinez was unable to get over what happened, and she reportedly chose to pursue legal action against the daycare center.
Later on, a spokesperson for the daycare center told The Sun that the company was grateful Anastasia was unhurt and admitted that it should never have happened.
They also vowed to give their teachers and staff extra training while those who had been on duty that day were placed on administrative leave.
This was not nearly enough reparation for the damage that had been done, which is why Martinez decided to square off with the daycare in court. At the time, her lawyer Mark DiCowden revealed that the childcare company was simply giving a terrible excuse.
He also stated that there would have been no need to involve the law if the staff had done their jobs properly and also accused KinderCare staff of refusing to answer their phones and apologizing, making it seem like an insignificant occurrence.
In his opinion, the lawsuit would serve as a lesson to other childcare centers to make sure nothing like it ever happens again. It is essential to take responsibility for our actions, especially where children are concerned