Man Reveals How Father Mbaka Mistreated Late Gospel Singer, Chinedu Nwadike While He Sought Funds For His Kidney Transplant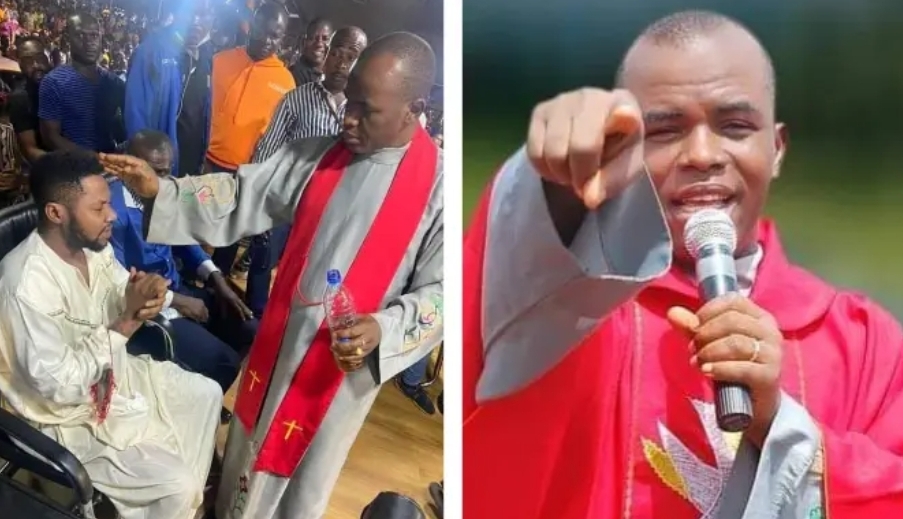 Amidst the tongue-lashing from Nigerians over his infamous statement about the Presidential candidate of the Labour party, Peter Obi, Reverend Father Mbaka Ejike Mbaka has been accused of mistreating late gospel singer, Chinedu Nwadike.
Father Mbaka who has been in the news for negative over a few days now, is accused of offering mere prayers to Chinedu Nwadike when the later visited him to demand funds for his slated kidney transplant in India.
A Facebook user: Anthony Ofu accused father Mbaka of being selfish and unwilling to help the late gospel singer
"This cash and carry prophet is more stingy than Mr Peter Obi…he should have given the late singer Chinedu Nwadike money to go for kidney transplant in India, but he only prayed and left him to die. Mbaka is FAKE. Mbaka is the most famous YAHOO prophet of our generation. Stop patronizing his Adoration business center. I was a victim of his SCAM", he wrote.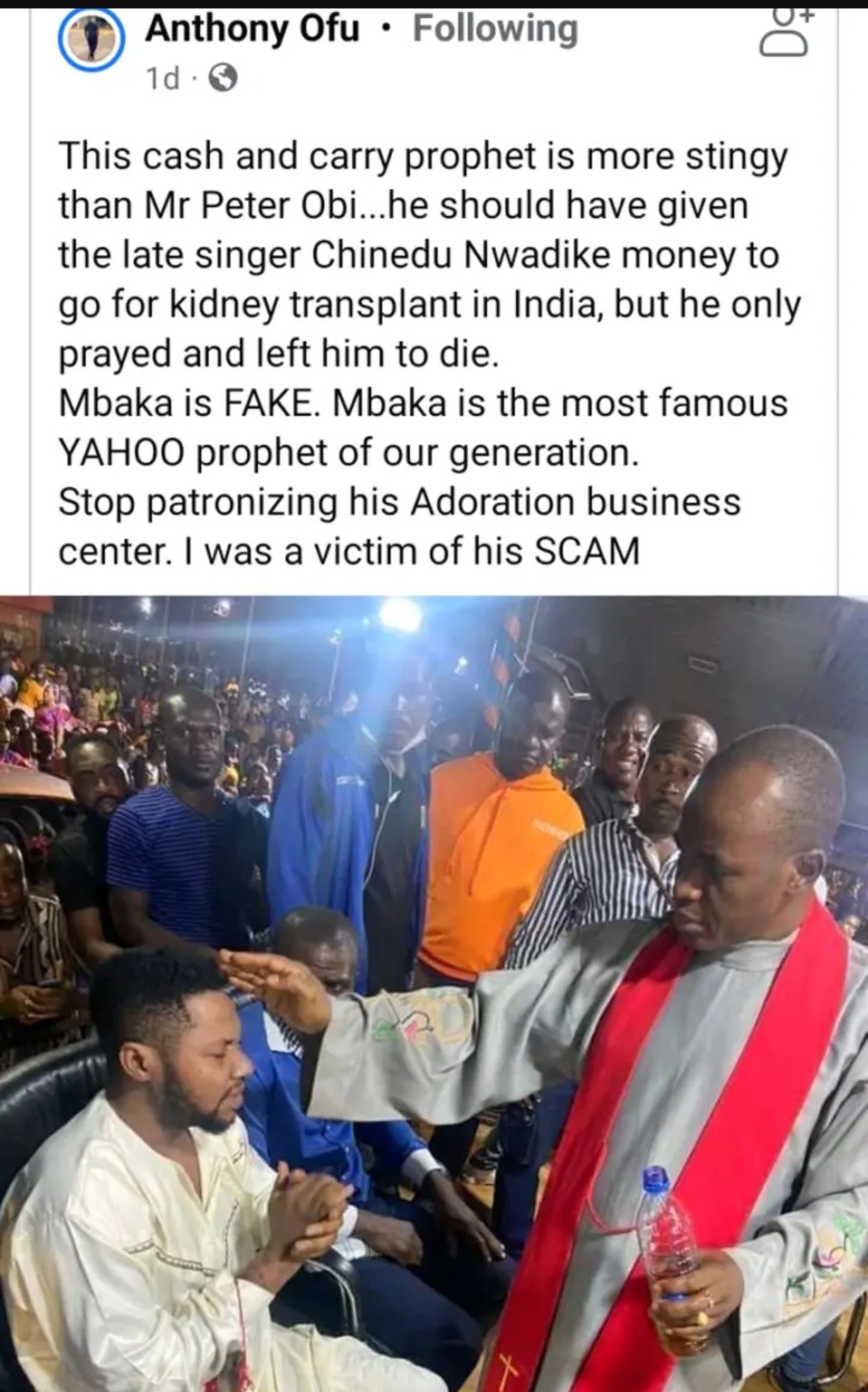 use