Lady runs away the moment she sees her man on his knee proposing (Watch video)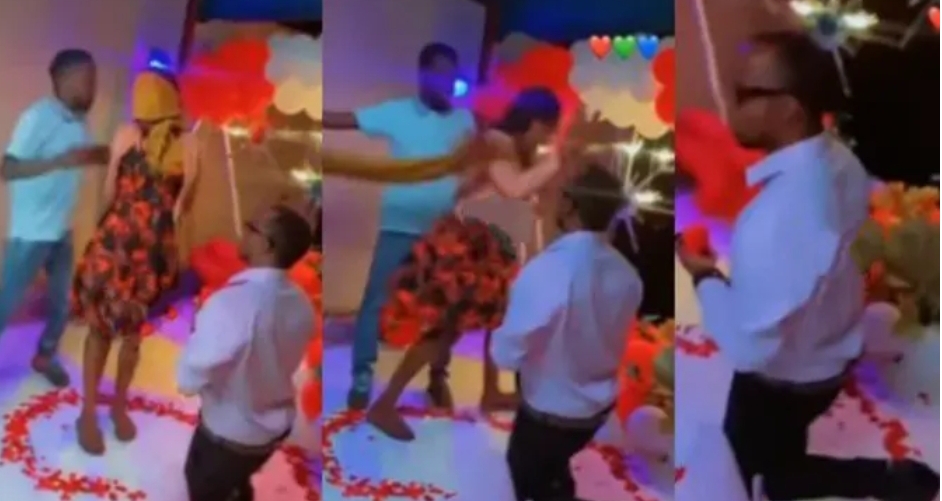 A video which has gone viral on social media captures the interesting reaction of a lady to her man's proposal.
She was blindfolded and led to a place where her boyfriend knelt down on a floor beautified with rose petals used to form a love shape.
As soon as the blind fold was removed and she saw him holding a ring, she took to her heels in shock and disbelief.
The lady was however, brought back by friends who were part of arranging the surprise proposal and she said Yes.
He subsequently put the ring on her finger and they hugged amid cheers from everyone present