I Will Never Be Able to Have Children, and This Is My Husband's Fault – Story of the Day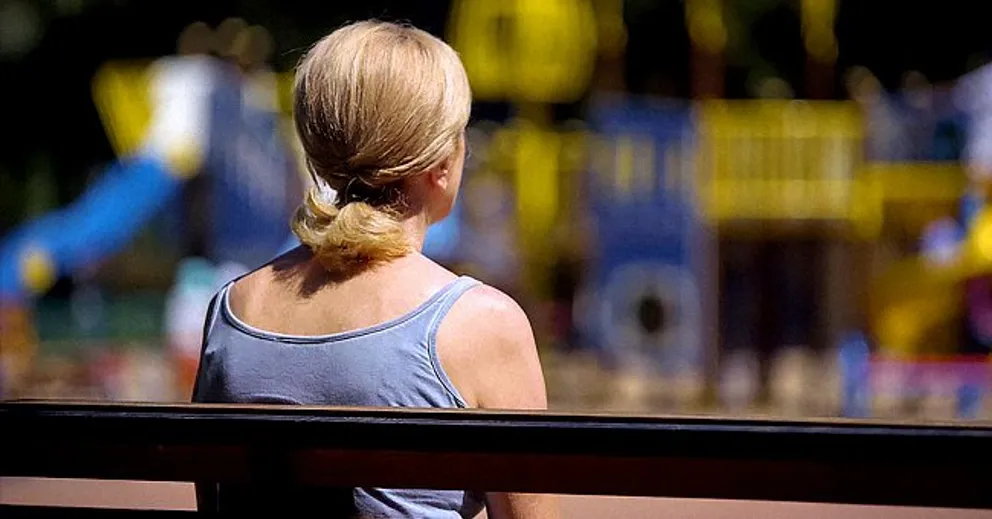 I had an accident that left serious injuries in me and affected my reproductive system. This was my husband's fault and I couldn't forgive him for what he'd done
Chris and I had just gotten married and we were very happy together. He was my first love. We met in college and after a couple of years together, we moved in and got engaged right after.
We rarely got into arguments but when it did, it was explosive. Both Chris and I have strong personalities and are stubborn. Can you imagine?
In one of those occasional fights, things got quite serious. I don't actually remember the reason for the fight, I just remember it got pretty bad.
I burst into tears and ran outside that evening while the rain was pouring hard. I wanted to cross the street but I suddenly saw a car right in front of me. Everything happened in a split second. The only thing I recall was hearing this man shouting, "Please, we need help here, she's hurt."
I was taken to the hospital and I woke up with my left arm in a cast. A few minutes later, a doctor came to see me and he broke the news which, to me, was the most horrifying news of my life.
"I'm sorry but the impact damaged your fallopian tubes. I'm afraid you won't be able to carry children because the pregnancy will be risky."
I called Chris and he came to visit me at the hospital. He was nervous and I knew there was something wrong with him. So I asked him, "What's wrong, Chris? You seem to be a bit weird to me."
Well, actually, I have to tell you something," he said.
"Last night," he continued, "I wanted to find you to make up. But it was raining hard and you ran out so suddenly…"
The more he spoke, the more shocked I was. After receiving the news that I would never be able to bear a child, now I learned my own husband was behind the wheel of the car that hit me.
I'm really, really sorry, Lisa! Please, forgive me, it was an accident and…"
"Why didn't you help me?"
"I don't know, it took me a while to recognize you. I was frozen inside the car, I didn't know what to do, and I regret it, I'm so sorry…"
"That's enough, Chris! Get out of here and never show up in my life again!"
I couldn't just forgive him… It seemed that my whole life was ruined. I filed for divorce and Chris couldn't accept that. He came after me several times and asked for forgiveness. But I simply couldn't…
I was broken for a few months but eventually, I felt ready to meet people again. So I started dating other guys and they were good men. At least, in the first few stages of dating. I was lucky enough to meet men who were either single or divorced with no kids.
But they all broke up with me for the same reason — they wanted to have a family and children, and that was something I couldn't give them.
I was starting to lose hope until I met Matt. He was different. Matt wanted to be with me and stay with me for who I was, regardless of the fact that I couldn't carry children. "It's all right, honey. We can find a solution… Maybe we can try and adopt a child."
That's what we did. We got married and adopted a loving and beautiful boy. I fell in love with him the first time I saw him and I understood the love of a mother for her child.
But then, something happened. Our son Brett seemed to be perfectly healthy and fine. But when he turned 7, he started to complain about dizziness, fatigue, and shortness of breath. This was so uncommon for a child so we decided to take him to the doctor.
At first, the doctor didn't know what it could be, so he decided to run some exams. And we got an unexpected result. Brett had a rare heart condition and he needed to go through severe treatment. That meant staying in the hospital for an undetermined time.
I came to see my son every day. But once, while I walking along the corridor, I heard a familiar voice. "Lisa, is that you?" The voice came from one of the rooms. It was Chris. He looked pretty sick.
"Hey Lisa, I'm so glad to see you again! What are you doing here? Are you OK?"
"Hi, Chris! Good to see you too. It's my son..he's sick…"
"Oh, I'm sorry to hear that…"
He went on to say how glad he was for me that I could turn my life around and have a new family. "You know what, Lisa. Since I found out I was sick, I started to think about many things I've done in my life. And one of those things was what I'd done to you. I'm so sorry… Can you forgive me now?
I looked at Chris, and I knew I needed to leave the past in the past. "You know, I've been holding a grudge against you for so long and I know this isn't serving any of us anymore."
I burst into tears but I continued speaking, "Coming every day to this hospital, praying to God that my son will heal made me a better person and it opened my heart. So, yes, I forgive you and I hope you get better soon!" We hugged each other and I felt a weight being lifted off my shoulders.
When Chris' treatment was finally over, he came to meet my son. Brett recovered and returned home too. Chris and I kept in touch and we are still friends to this day.
What can we learn from this story?
One of the greatest gifts you can give to yourself is forgiveness. It took years for Lisa to forgive Chris for what he'd done and when she did, she felt better. She let go of her resentment towards her ex-husband and moved on with her life. "To forgive is to set a prisoner free and discover that the prisoner was you.