I sell Indian hemp to avoid stealing – Man arrested in Kano says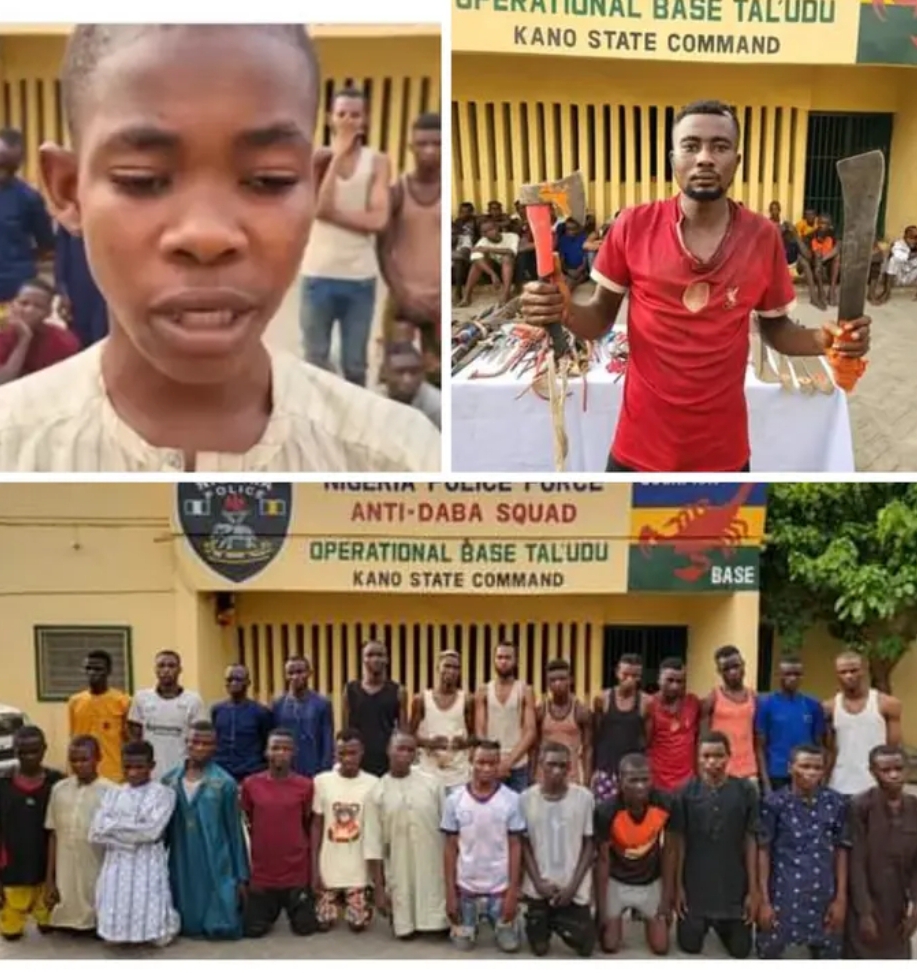 The Kano State Police Command has arrested 128 suspected thugs known as 'Yan Daba' with dangerous weapons, intoxicating drugs, and stolen properties.
Spokesman of the police in the state, SP Abdullahi Haruna Kiyawa, who disclosed this while parading the suspects at the Anti-Daba Unit of the command, said the suspects were planning to steal and attack people during the just concluded Sallah celebration and durbar in the state.
The PPRO said the suspects were arrested between 2nd – 6th May 2022 during the "Hawan Eid", "Hawan Daushe", "Hawan Nassarawa" and "Hawan Fanisau" in all the five emirates Councils of the state.
Meanwhile, one of the suspects who was arrested with Indian hemp, Ayatullahi Abdurrahman, 20, of Dorayi Quarters, said he was into the business to prevent himself from stealing.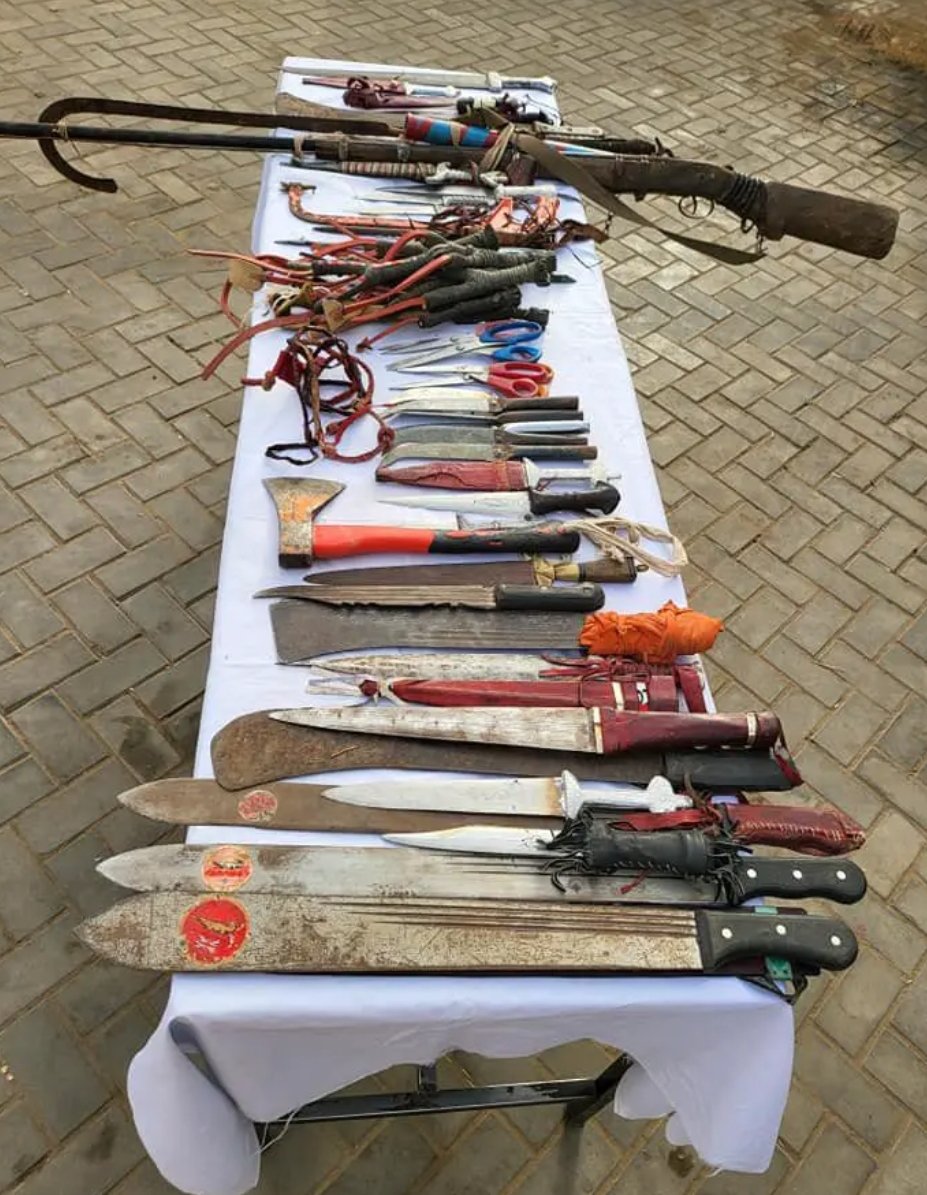 "I had just finished packing my Indian hemp, ready to sell when vigilante personnel arrested me. I sell only Indian hemp, and that too is to prevent me from stealing. I smoke wiwi and cigarettes, that's all." he said.
The suspects will be charged to court upon completion of the investigation, the spokesman added.