I Met a Dirty Woman in the Middle of the Road, and She Desperately Begged Me to Save a Baby – Story of the Day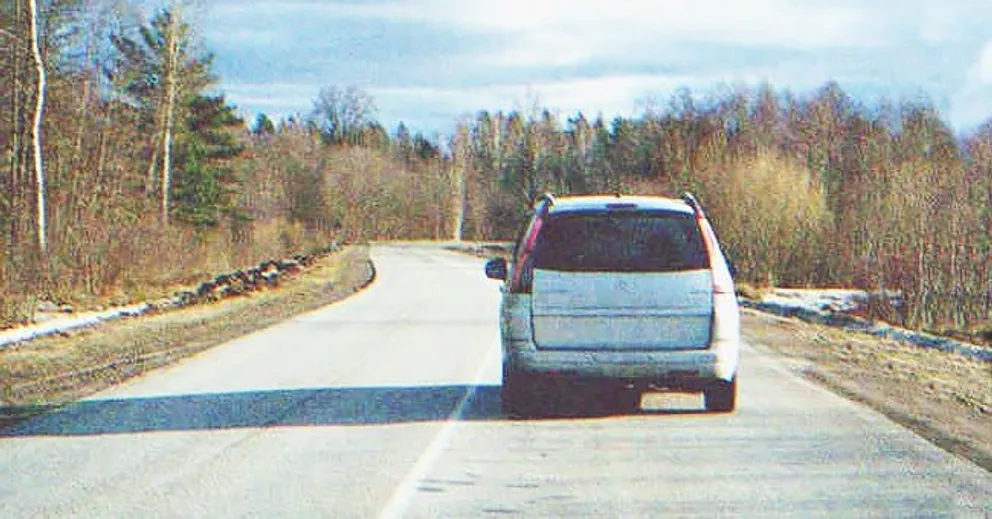 A woman stopped me in the middle of the road, telling me to "save the baby." Something told me I had to follow her despite my horrible day, and it changed my life.
"You're not Walter's father!" Those words haunted me during my car drive. I caught my wife, Bridget, cheating on me with my college friend, Duke. Then she revealed that our son, Walter, was not my biological son.
Apparently, she only married me because of my family's money and lied about Walter. At the time, Duke had several legal problems and had dropped out of college. Bridget wanted someone to care for her, and I became her target.
We screamed at each other for what seemed like hours after she revealed the truth, and then I left for a drive to clear my head. It was nighttime, and I still didn't know what to do. But a woman suddenly stepped onto the road, waving her arms.
I barely had time to hit the brakes. "Lady, what do you think you're doing?!" I yelled at her. She didn't answer and started chanting.
"Save the baby! Save the baby!" she said in a weird voice. I suspected she might be drunk or worse. She was dirty, and her clothes were tattered. I didn't know if there was really a baby in danger. But after a while, I said I would follow her.
Fine! Take me to the baby," I conceded. She guided me through the forest until we reached a car that had crashed into a tree. I heard a baby's cry and saw it on the grass. She only seemed to have a few scratches
But then, I saw an unconscious woman behind the wheel. I couldn't reach her, but her head had hit the steering wheel. I called 911 immediately and when the paramedics got there, I noticed that the other woman had disappeared completely.
"There was a dirty woman who led me here. She kept saying, 'save the baby.' I don't know where she went," I told the cop who questioned me.
Don't worry. A lot of homeless folks live around these woods. But we're going to check surveillance cameras just in case," the cop explained. I thanked him and followed the ambulance with my car.
The doctors determined that the baby was fine, but her mother needed surgery. I decided to stay. I didn't want them to be alone. The cops finally found her wallet in the wreckage, and one nurse told me her full name was Dora Richardson.
We wouldn't know her daughter's name until Dora woke up. It took two weeks, but I visited every day because I couldn't deal with the fact that my soon-to-be-ex-wife had lied about everything for many years.
"Where am I?" Dora asked when she finally opened her eyes.
"Hello, I'm Michael. You're in the hospital. I found you after your car flipped," I told her.
"Oh…OH! My baby! WHERE'S VIRGINIA?!" she said, agitated and wanting to stand up. I held her down and tried to calm her.
"Hey! Hey, calm down. Your baby is fine. She had a few scratches, but she is doing perfectly. You will also recover soon, according to the doctors," I explained.
"Oh, thank you. I'm sorry. But how did you find me?" Dora wondered. I told her the entire story, including the fact that I had not seen that lady again. We continued talking, and I even volunteered to drive them home when she was discharged.
"I can't thank you enough for everything. You saved me, and you're going above and beyond now," Dora told me when she settled Virginia in her crib.
"Don't mention it. Actually, you helped me forget about everything going on in my life," I told her then I found myself opening up to her about what had happened between me and Bridget.
"Listen, I have an idea. I'm a lawyer…." Dora began after learning my story. She helped me get a divorce from Bridget, and since my name was on Walter's birth certificate, she also helped establish that I was his legal father. My ex-wife tried to fight the decision, but Duke's shady past didn't help.
In the end, I got full custody of Walter, and we started spending most of our time with Dora. Eventually, we got married and blended our families. We were even able to find the homeless woman, Kara, and helped her out.
What?" I asked her, smiling
"Walter and Virginia are going to have a little sibling!" she cheered. I hugged her and thanked fate for putting me in the right place and time to save Dora.
What can we learn from this story?
Life can take mysterious turns. Michael's ex-wife did something horrible, but their fight happened right when it needed to happen for him to save Dora.
You need to follow your gut. Michael could've ignored the homeless woman, but he followed his instincts. He helped save two lives and found his happiness.