"I Could Wake Him Up At 9pm, 1am & 5am, Not Even Periods Nor Sickness Could Stop Him" Lady Narrates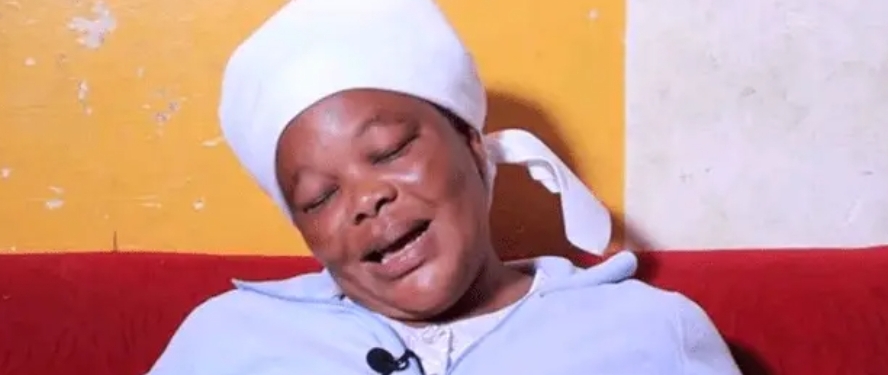 A woman has narrated her ordeal in the hands of her bishop, who confessed to her that God told her she was his 6th wife. Hannah came from a poor family and was a school dropout. At the age of 17, Hannah became a house help for a bishop who was a talented musician.
The bishop takes her with him whenever he has music concerts. One day, they went to a music concert. The bishop booked two rooms for the instrumentalist and one for both of them, claiming the two rooms were the only available rooms. Hannah never thought her bishop would harm her and rape her.
When Hannah was asleep, the bishop came to her bed naked and woke her up. He told her that he had been spoken to by God, who insisted that she was supposed to be his wife. He started touching her body inappropriately. Hannah tried to push him out, but he overpowered her and raped her. Hannah said he went several rounds and refused to let her go till 5 am.
Hannah said the bishop postponed his concert the next morning and continued raping her without her consent. Hannah said he married her after and she became the 6th wife. She said every wife had their own bedroom timetable to satisfy their husband. Three times per night, at 9 p.m, 1a.m and 5 a.m.
She said the timetable was hung in the bishop's room. The day and time they sleep with him were written on the time table. Hannah said whoever it's her turn must wake him up at 9 pm, 1 am, and 5 am in the and if you sleep and he wake him up, he will wake you up and beat you mercilessly, forcefully sleep with you while you cry.
Hannah stated that not even periods, pregnancy, or illness could cause you to miss the nightly bedroom timetable. Nothing could stop him from sleeping with you and if you dare complain he will beat you and sleep with you while you cry a rivers.