I Asked a Little Girl Where She Lives, and When She Pointed, I Couldn't Help but Cry – Story of the Day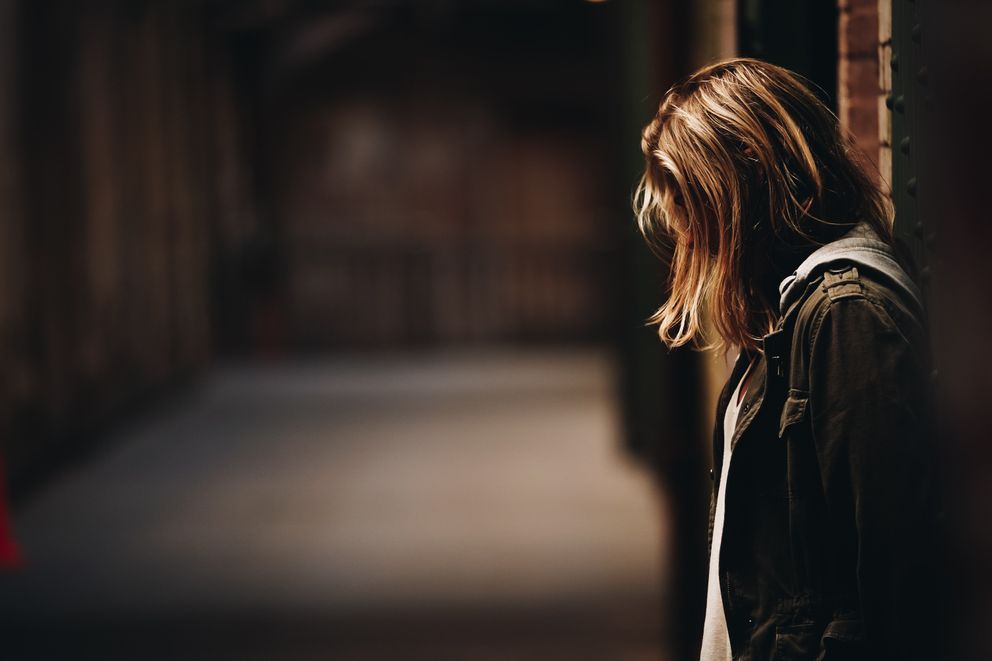 I met a little girl on my way to the restaurant and was devastated to learn where she had been living.
I was devastated when my husband Josh left me. We had been together for ten years, and all this while, there was not a single moment when I had suspected that Josh wasn't happy with me and would leave me. But one day, it happened. Josh packed all his belongings and left.
From that day, I didn't want to leave the house. I just locked myself in my room and cried for hours and hours, thinking I was an awful wife. I even tried contacting him several times, but Josh didn't return my texts or calls.
Several months passed like that. With time, I realized that I wasn't to blame entirely for what had happened between Josh and me, and I decided to move on with my life. I picked up the phone and called Jina, my best friend. We planned to meet in a restaurant that day.
As I alighted from the cab and headed to the restaurant, I noticed Claire for the first time. However, I wasn't the only one who saw her. Almost every person who walked down the street noticed her. She kept pleading with them for food and money, but everyone turned a deaf ear to her.
I felt so sorry for her that my heart sank. I decided to help her out. "Hey, would you like to join me for lunch today?" I asked her when I approached her.
Claire's eyes welled up with tears. "Yes, I would love that," she replied in a trembling voice. "I've never eaten in a restaurant before. Thank you so much for helping me."
"Well, my friend might be a little late in joining me, and I need someone to keep me company, so don't thank me. You're the one who's doing me a favor," I told her.
Claire smiled at me. "You're really kind. I've never met someone like you."
"Well, you're kind too because you agreed to keep me company," I told her with a pleasant smile. "Come, let's go."
With that, I brought Claire to the restaurant. As she was eating, I kept looking at her and couldn't understand what happened to that little child. Is it possible her parents died and she ended up on the streets? Did she run away from an orphanage?
Thoughts like these filled my mind so as Claire finished eating, I asked her, "So, where will you go now?"
She smiled awkwardly at me. "I don't stay at one place for long. But mostly, I live under the old town bridge. I don't feel cold there, and I can sleep peacefully. That's where you'll generally find me," she answered.
I was taken aback. "Are you referring to the old bridge that fell last month, killing a number of homeless people?!
Yes, that's the only place that doesn't seem windy so I stay there," Claire replied.
I was terrified. What if she had died? How can she be so calm living in such a dangerous place? I thought to myself. I couldn't let Claire return to the bridge now that I knew about it. I decided to let her stay at my house for the night and brought her home.
We chatted the whole evening about different things, and I think it was the first time since Josh had left me that I felt so happy and relaxed. Then, while she was sleeping that night, I sat by her bedside and just kept looking at her and wondering why that child was on the streets.
At one point, I felt like keeping her with me, but I wasn't sure if Claire would want the same. So, the next day, I called social services and informed them about Claire. They asked if I could keep her for a week, after which they would take her. I agreed. In fact, I was really happy at the prospect of spending time with Claire.
That entire week, whenever I was with Claire, I forgot about all my problems. We'd go grocery shopping together, I'd cook different recipes for her, and we'd watch movies. But sadly, the week went by quickly, and the time for Claire to leave me arrived.
After she left, I cried a lot. I could feel my soul being empty again. I went to her room and kept looking at the paintings she'd drawn, remembering the times we'd spent together. But as I was packing them in a box, a sheet of paper fell on the ground.
When I picked it up to see what it was, I couldn't stop crying. It was a painting of Claire and me, with a note at the bottom that read, "I loved staying with you. It was the first time I felt loved since my mother died and my stepmother threw me out on the streets. Thank you for loving me. I wish I could call you mom!"
After reading the message, I realized that there was a reason I met Claire. I visited the orphanage where she was staying and decided to adopt her. The whole procedure took a few months, but it all worked out in the end.
When I brought Claire home, she hugged me tightly and asked, "So, can I call you mom now?"
"Yes, sweetie, you can," I answered as I hugged her back. "I am your mom and I will always be there for you."
From that day on, I never felt lonely. All of this, I believe, happened for a reason: Josh leaving me and then meeting Claire and bringing her home. Maybe God had always planned on keeping us together.
Anyway, I am really happy now. A child got her mom, and a lonely soul gained a loving child.
What can we learn from this story?
Everything happens in life for a reason.

The girl I met on the streets is my daughter today. I believe I was destined to become a mother, which is why I met Claire.
When we lose something, we always get something in return; sometimes, that something turns out to be more important. For me, it was gaining Claire as a daughter.