How Sick Elderly Couple Gets Kicked Out of Their Home, Hundreds of People Show Up to Help Them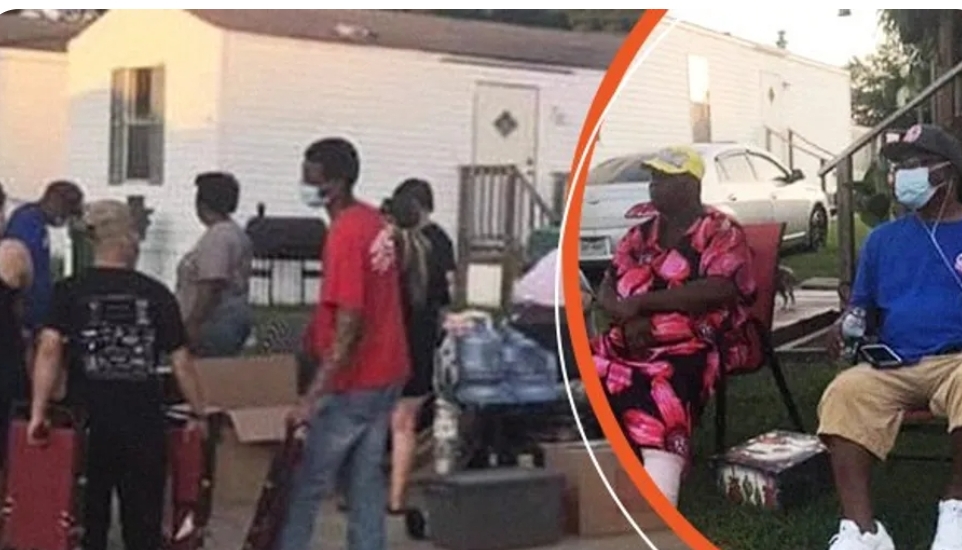 Hundreds of families came out to support a sick, elderly couple who had been evicted from their mobile home after failing to make a payment due to their health conditions.
Despite the different opinions and social views that separate people, care and love are our true bonding agents. A touching clip making the rounds on the internet captures the moment an elderly couple who were evicted from their home received the support of their community.

Over a hundred people showed up for Rodney Witherspoon, who suffers from COPD and is constantly on oxygen. In addition, his wife, Sherree, had surgery on her leg and suffers from stomach cancer.
The couple was reportedly thrown out of their mobile home, but a Facebook video calling for help attracted several community members who came out with trucks to help move their belongings and get them a hotel to stay.

To assist the ailing couple, community members set up a funding page for the old couple to help get them back on their feet. Several readers commended the kind act of these good samaritans who rescued the aged couple.

There are several other stories of aged people getting help from their community. Studies have shown that the number of homeless people spiked during the pandemic due to the economic hardship witnessed globally.
However, it is a heartwarming sight that the senior citizens are not left defenseless but instead are catered for by hundreds of unrelated people. Here's another touching story of kindness.

DUPED BY THEIR GRANDSON

87-year-old Helen and her husband, Hank Kawecki, met the shock of their lives after learning her grandson had scammed them. The elderly couple never imagined they would lose their California home. The worst part was being duped by their blood.

The couple claimed that their grandson tricked them into forfeiting their Thousand Oaks home. As a result, they began to prepare for their eviction from the house they had spent several decades.
A few years ago, the Kaweckis were considering taking out a loan from a bank when their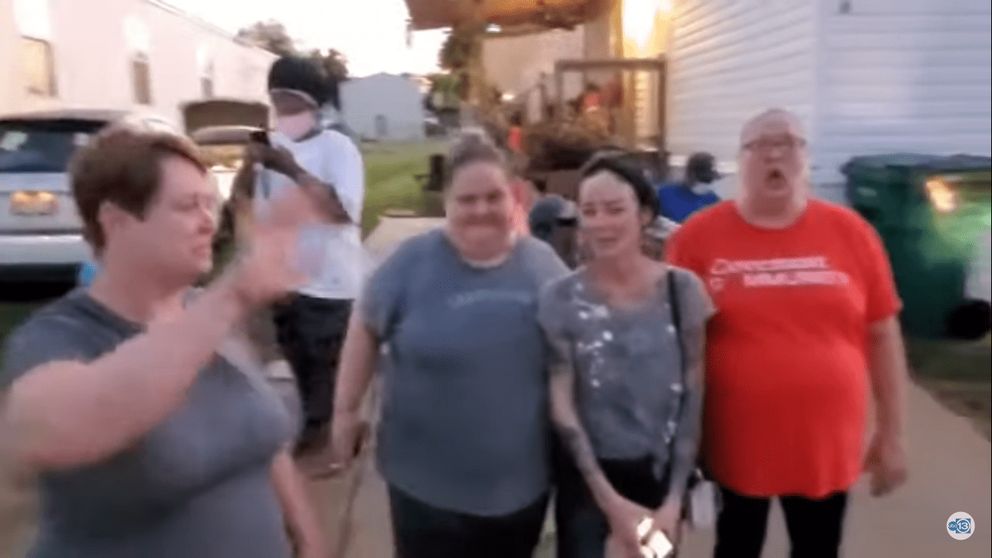 However, he reportedly told his aged grandparents that they would have a tougher time getting a loan since they were pensioners. Nevertheless, the couple trusted their grandson and signed the house over to him.

Helen and Hank didn't read the contract and followed their cunny grandson's instructions. Then, after taking out a $470,000 loan, their grandson offered to help them save more money by giving them a monthly allowance.

The couple was shocked to find out that their grandson had sold the house and a new owner had turned up to move in. Hank and Helen had to move in with a neighbor until they reached a better decision.
ANGIE TYMA GETS HELP

Another similar story is that of Angie Tyma, who was evicted from her home of 30 years and thrown into the streets. She learned that the person she had sold the house to had stopped paying the mortgage some years earlier. As a result, the 89-year-old was asked to leave the house.

Thankfully, kind neighbors rallied around Tyma and helped her repurchase her home weeks after being thrown out. Danielle Calder paid $167,500 to buy the house from an auction center. So, Tyma does not need to leave her home again.