How Man Buries His Daughter Alive, Officials Were Stunned When They Discover Why He Did It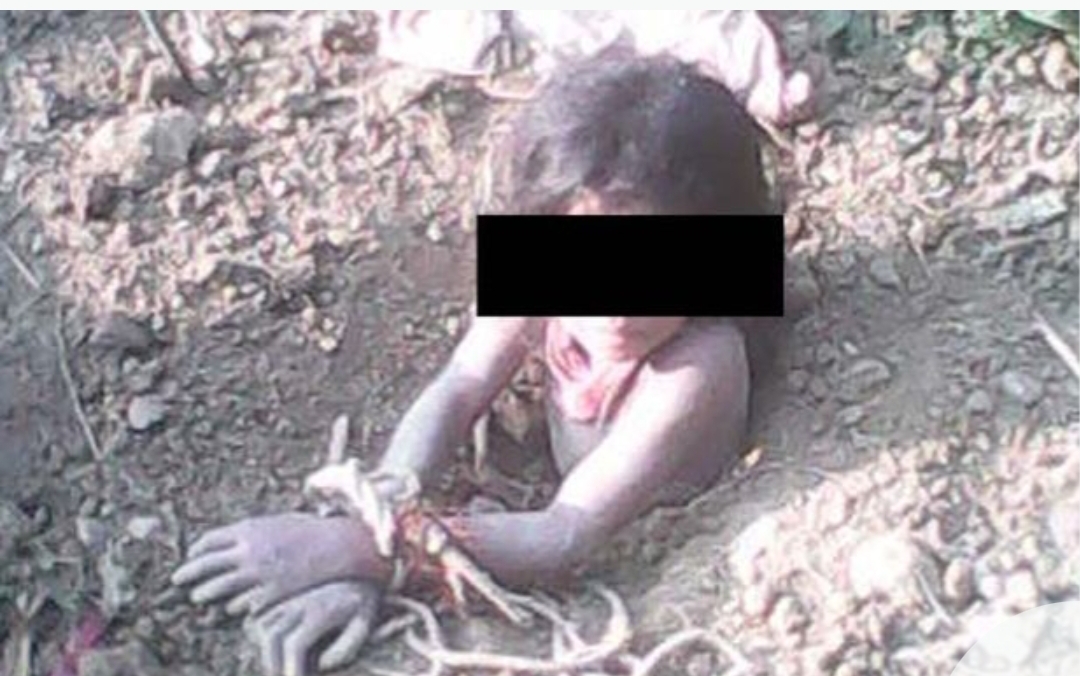 A man in India was arrested for burying his daughter alive because she was a girl. When the mother found out what happened, she gathered the neighbors – and together they made him pay.
Abdul Hussein reportedly dug a pit in his backyard in Tripura, India, while his wife was out of the house, and placed his 10-year-old daughter inside with her hands tied together and her mouth shut with tape. Hussein then filled the pit to chest level.
According to Mirror Online, Hussein soon realized his wife had returned home, and placed a bamboo basket over his daughter's head to hide her. Hussein's wife became suspicious as to the girl's whereabouts and alerted neighbors. The neighbors started searching and soon discovered the girl hidden under the basket and buried from the chest down.
The father was allegedly beaten before he was turned over to the police. It was later determined that he had intended to completely bury his daughter but stopped when he heard his wife. Authorities said Hussein was attempting to kill her simply because she was a girl.
Abdul Hussein was arrested and faces an attempted murder charge