How Kansas City Police Shoot Black Unarmed Pregnant Woman Five Times In The Public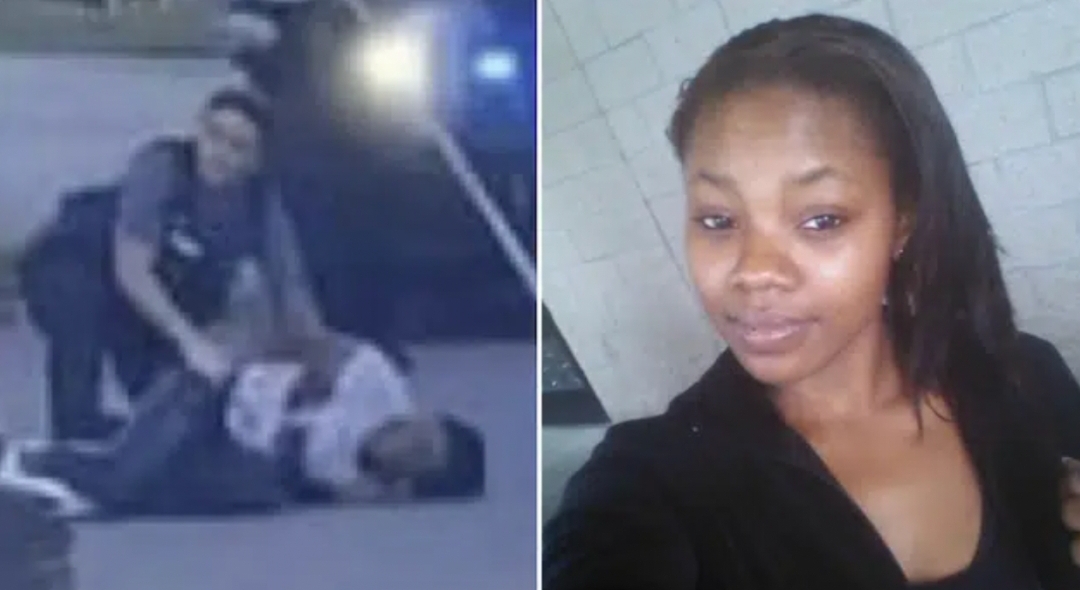 Kansas City Police (KCP) recently shot an unarmed pregnant woman five times.
Leonna Hale was shot by officers responding to reports of an armed carjacking incident on May 27. The officers spotted a vehicle with two suspects in it at the parking lot of the Family Dollar near 7th and Prospect and proceeded to pursue them.
One of the suspects, an unidentified man, reportedly jumped out of the car and fled, while Leonna exited with her hands up before police opened fire.
"Get out the car," a witness, who chose to go by the name Shédanja, said KCP told the 26-year-old. They then demanded that Leonna get down on the ground, and she attempted to explain that she couldn't because she was pregnant. The expectant mother reportedly added that there were weapons in the car, and police began to draw their guns on her. The frightened Missouri woman then tried to run off, but authorities shot her five times.
"She did not pull out a weapon on them. She did not even have a stick in her hand," Shédanja recalled. She continued describing the disturbing situation, saying she remembered because the shots "didn't stop."
One, two, three, four, five. I remember it because it didn't stop. They shot five times," the alleged witness said. "I remember seeing her hit the ground, and I froze." She shared video footage with The Kansas City Star that showed the victim lying on the ground with blood on her shirt.
After shooting Leonna, KCP handcuffed her. She was taken to a local hospital, where she's reportedly in severe but stable condition due to suffering from a collapsed lung, a broken arm, and having two bullets lodged inside her body that doctors couldn't remove.
KCPD's Interim Police Chief Joseph Mabin released a statement saying the department never wanted "to be in these [types] of situations."
"We never want to be in these [types] of situations. Not the public, as a police department. Anytime it happens is a blight on our community. I want to ensure the public the scene is secure. There's no ongoing threat. We're committed to [being] 100% transparent. This is a holiday weekend. It's time for friends. Not a time for violence."
State troopers have reportedly been leading an investigation of the entire incident.