How Employees of a company caught on CCTV beating up a man and his friend for being disrespectful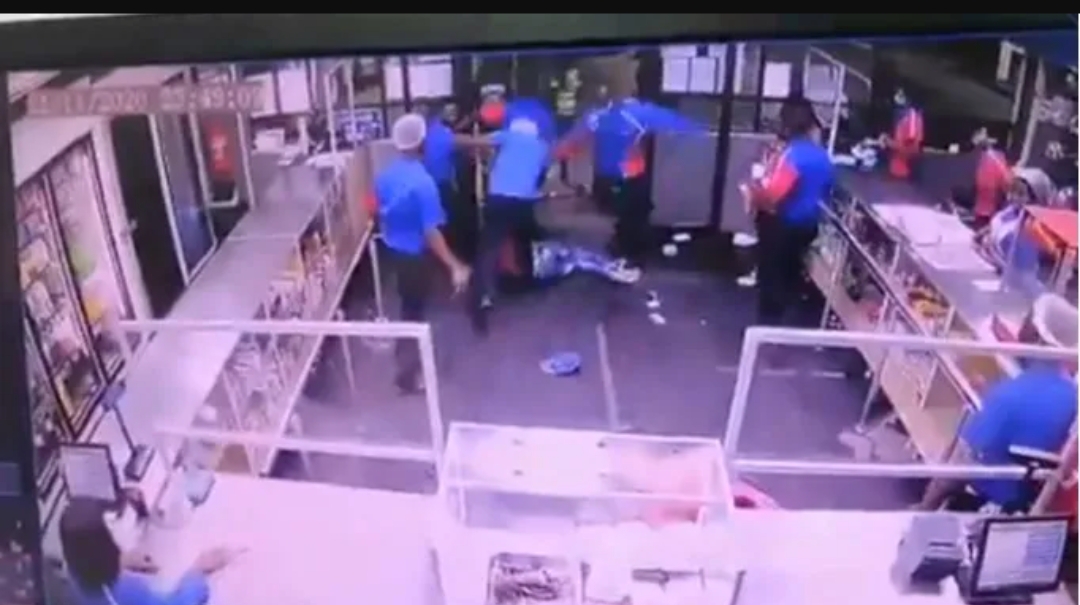 A video circulating on social media captures the moment staff of a company were beating two men.
The men had apparently visited the store to buy an item however, some misunderstanding seemed to have taken place and one of them decided to throw an object at a staff behind the counter.
Sadly for him, before he could exit, another staff grabbed him and started beating him as others came to join.
Meanwhile, his friend who had already stepped out of the store earlier, came back in to try figure out what was going on, but he also received a share of the beating.