How Baby Born With Adult-Sized Head Defies Doctors' Expectations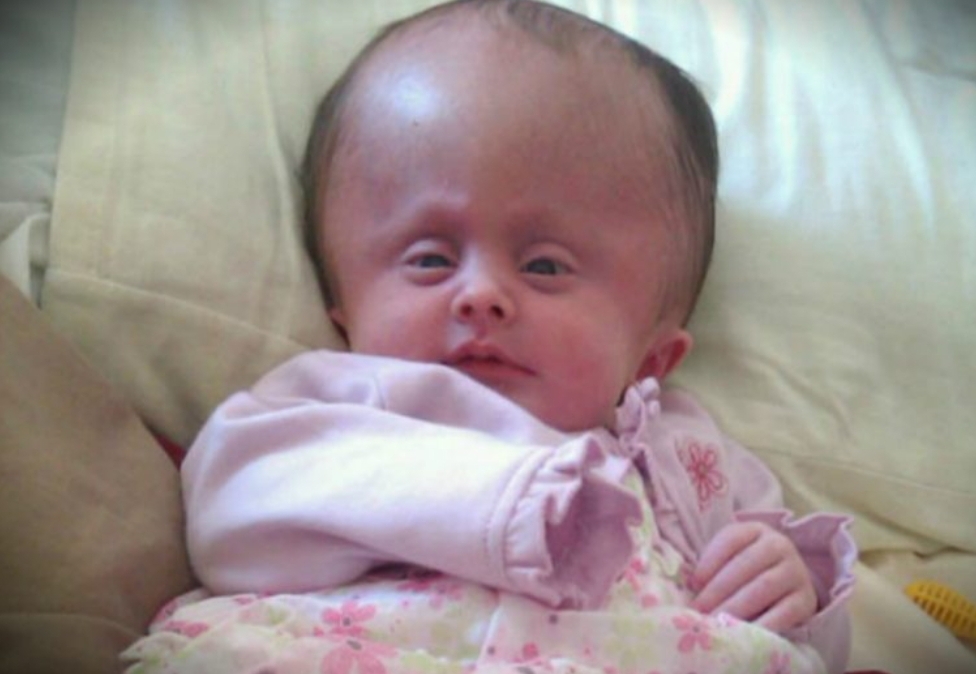 Lydia's beautiful smile is a blessing for many reasons. But one of the things that makes her wide grin so special is that it's something her parents never expected to see. She was born with an adult-sized head, and doctors said Lydia would be lucky to live a few weeks. Now, years later, this precious angel is still alive and luck has nothing to do with it!
Lydia suffers from a rare brain disorder — Alobar holoprosencephaly — in which the brain failed to separate into the two traditional hemispheres during development. She also has a condition known as hydrocephalus, which causes excess fluid in her skull.
At the 20-week-ultrasound, doctors told Lydia's parents — Ruth and Paul Rankin — their baby girl would only live a few weeks past birth at best. They recommended they terminate the pregnancy, but the couple wouldn't hear of it.
The delivery was difficult, and Lydia was born with an adult-sized head that weighed 11 pounds. But she survived! Still, doctors warned Ruth and Paul that Lydia wouldn't live to see her first birthday.
But this little miracle just kept defying the odds!
"It has been a rollercoaster. We've been told three times in her life she was going to die but she's a strong ox. She inspires all of us and her strength keeps us alive," her proud mama shared.
She is our miracle. Paul is my rock and we are just living each day as it comes," her mom says. "From day one he said, 'Ruth, I just know she is going to be with us for a long time.'"
In fact, the entire family is completely devoted to the sweet girl. Both Ruth and Paul left their jobs to provide her round the clock care. Lydia's three siblings — Dylan (21), Faye (15) and Joseph (11) — chip in every chance they get.
"Faye is like a mother hen to her and Joseph loves to play with her when he gets home from school. They have all played a big part in Lydia's startling improvement," Ruth explained.
Keep On Smiling
This little fighter is now 7 years old, and her bright spirit is amazing
Because of the disorder, Lydia's brain isn't sending signals to the rest of her body as it should be. As a result, she's unable to walk, talk or eat without a feeding tube. She has seizures due to epilepsy and has undergone more than 40 surgeries.
And it's the sweet girl's beautiful spirit and her infectious smile that keeps everyone else going. Her family recognizes that each day with her is a gift from God.
"Every day Paul and I wake up with Lydia we think: 'Yes!' We might not get her to five years old, we might not get her to six, but we live for now and take each day as it comes."
And Lydia just keeps surpassing everyone's expectations!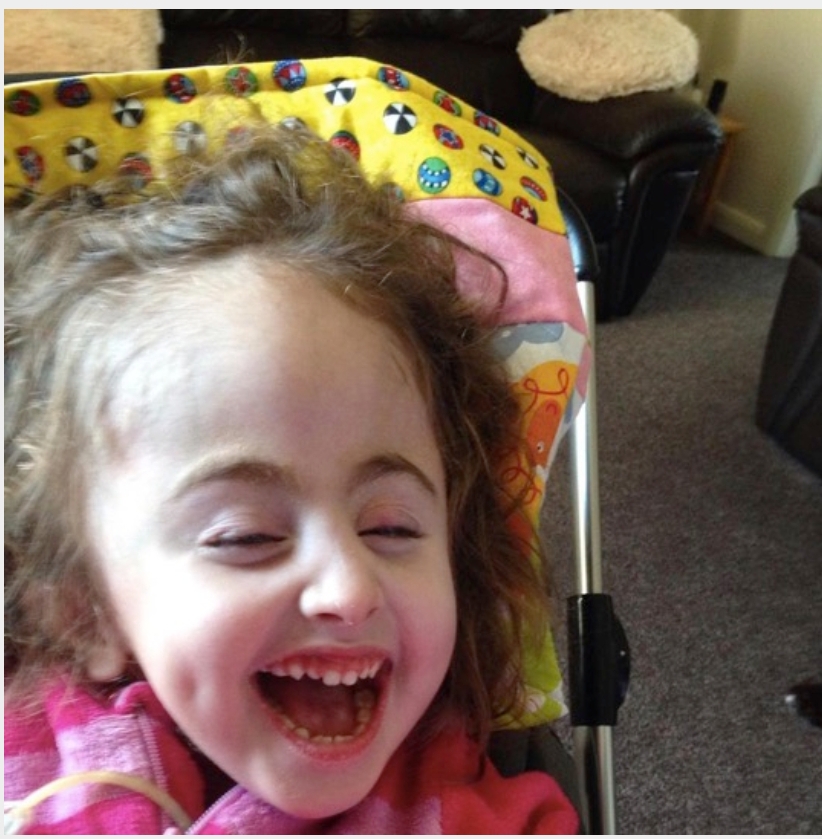 This precious girl has such a love for life! She's touched and inspired so many, even without the ability to speak. All it takes is one look at her bright smile and twinkling eyes! There's no question that this sweet girl is one of God's precious miracles!