He's Definitely Cheating: Mother of 3 Discovers Husband with Another Woman at the Beach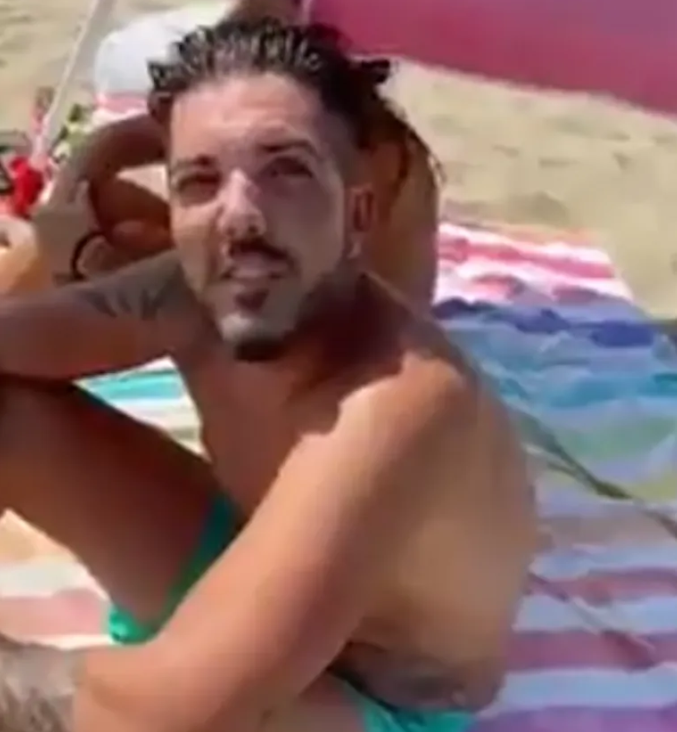 A woman in Spain started to feel suspicious about her husband, Joaquin, because he would often leave home without giving a clear reason. They had been married for quite some time and had three children together. Determined to find out the truth, the wife decided to take matters into her own hands. She grabbed a recording device and headed to the beach, where her husband frequently disappeared, hoping to uncover his secret.
The exact date of the recording is not known, but what happened in the video is something that could happen anytime. The wife, whose name remains unknown, started recording as she arrived at the beach. The camera focused on a couple lying on towels beneath a large pink umbrella.
As the wife approached them, quietly recording their every move, the couple remained tightly wrapped in each other's arms. She walked around them, capturing their faces on camera. Oblivious to her presence, they continued their affectionate embrace until the wife stood still, recording their expressions up close.
Suddenly, the other woman in the video realized something was amiss. She let go of Joaquin, sat up straight, and quickly covered her chest with her hands, startled by the unexpected intrusion. Joaquin, now aware of the camera, stared into the lens with disbelief, realizing he had been caught cheating on his wife.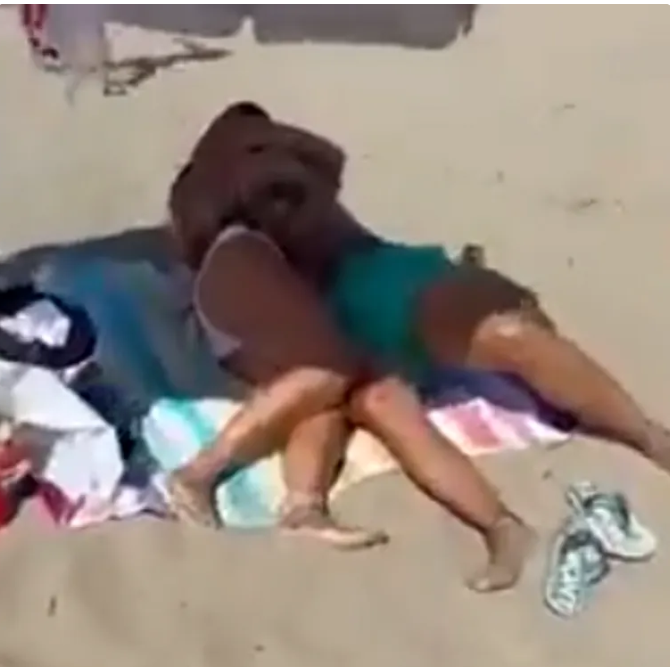 Joaquin's face turned defensive as his wife confronted him, asking, "What are you doing?" He tried to explain away the situation, but his wife remained firm and persistent. She reminded him of their recent time together, when he had expressed his love for her. She demanded to know the other woman's name, and the woman, named Carmen, spoke up from beside Joaquin.
The wife revealed that she and Joaquin had three children together, a fact that Carmen was already aware of. Joaquin claimed that he and Carmen had no intimate relationship and that whenever he stayed at her place, he would sleep on the couch. When the wife wanted to hear more from Carmen, Joaquin stood up and suggested going somewhere private to talk things out.
In response, the wife turned away and started walking back across the beach, leaving Joaquin and Carmen to face the consequences of their actions. However, this was not the end of Joaquin's story. Once the video, recorded by his wife, started spreading, his life took a dramatic turn.
The video began circulating through the messaging app WhatsApp and eventually went viral after being uploaded to the internet.
Nearly everyone in their local community witnessed the confrontation. Joaquin, who owned a local business, became the target of jokes and mockery. People passing by his shop would yell sarcastic comments like, "Oh Joaquin, you're such a great guy!" Even the phone number displayed on his shop's sign became a means for people to taunt him about his affair.
Surprisingly, Joaquin's business did not suffer as a result of the incident. In fact, after the video went public, many people called his store, hoping to speak with Joaquin himself and place orders. Joaquin later shared that he and his wife separated shortly after the video was released, and his wife moved on with another man.