"Go Home and Rest": Old Man Who Has No Money to Pay Rent Gets Over N41.4 Million for Free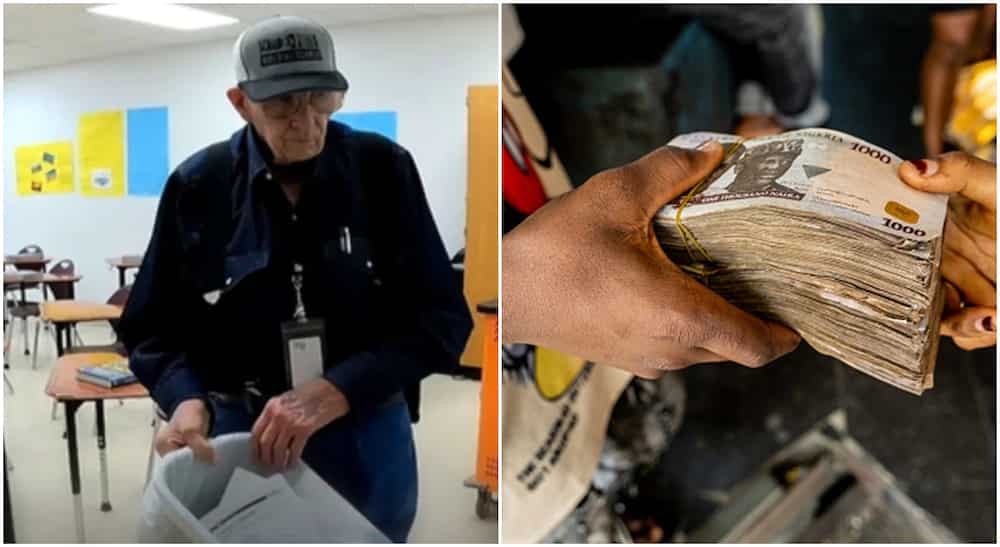 An old man who came out to work to pay for his rising house rent has been asked to go home and rest
The 80-year-old man had his rent raised by N184,000 and he had to come out to work to be able to pay for it
However, luck smiled on him when some students decided to raise money for him and he finally went home with over 41.4 Million
Luck have smiled on an old man who came out to work to pay for his increased house rent.
The 80-year-old man, Mr James, came out to work as a janitor at a high school.
His house rent was increased by N184,000 and he could not cover the additional accommodation cost.
Students raise money for 80-year-old janitor
Fortunately for him, two students named Marti and Banner brought the idea of raising money for him online.
The Good News Movement reports that Mr James smiled home with the whopping sum of N41.4 Million.
It says on Instagram:
"@goodnews_movement has sent Mr. JAMES HOME FOR RETIREMENT!!! Tonight we raised over $90,000 for Mr. James to retire. Thank you!!!"
Watch the video below: