Couple Set Each Other On Artificial Fire During Their Wedding (Video)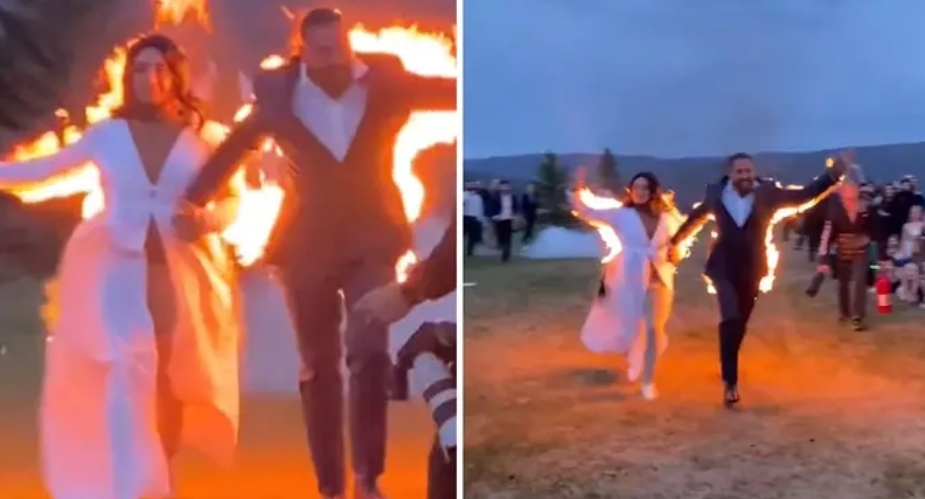 A newlywed couple made a dramatic exit from their wedding reception, staging an outrageous stunt which involved deliberately setting themselves on fire.
There is no denying that these days brides and grooms have become way too competitive. They want concepts that people have never seen before, entries that have not been used before.
bride and groom set themselves on fire
Gabe Jessop and Ambyr Bambyr wedding : Bride and groom set themselves on fire in wedding exit stunt.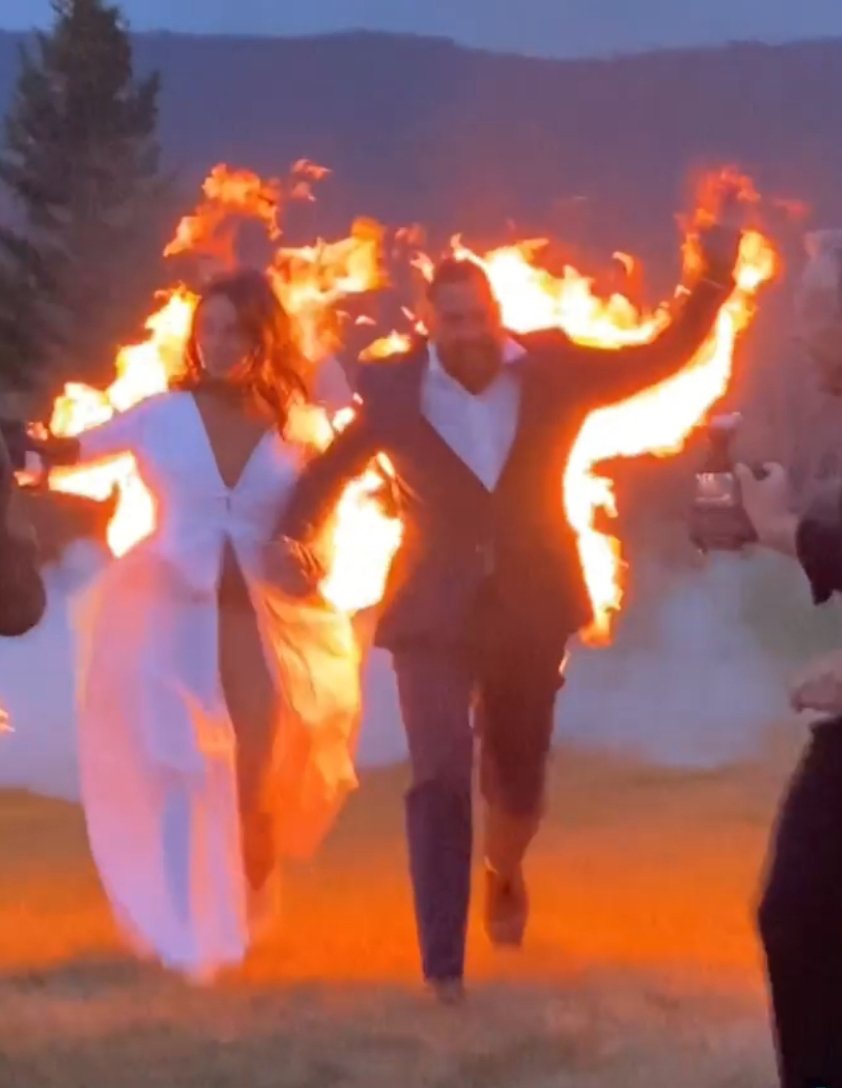 This video of a bride and groom from their wedding day has gone viral for pretty much the 'never-seen-before' factor. Stuntman Gabe Jessop and his wife Ambyr Bambyr Mishelle got married recently.
They, of course, did not want to go by the conventional wedding entries. Therefore, they chose to do the wedding entry their way, with a tinge of thrill and suspense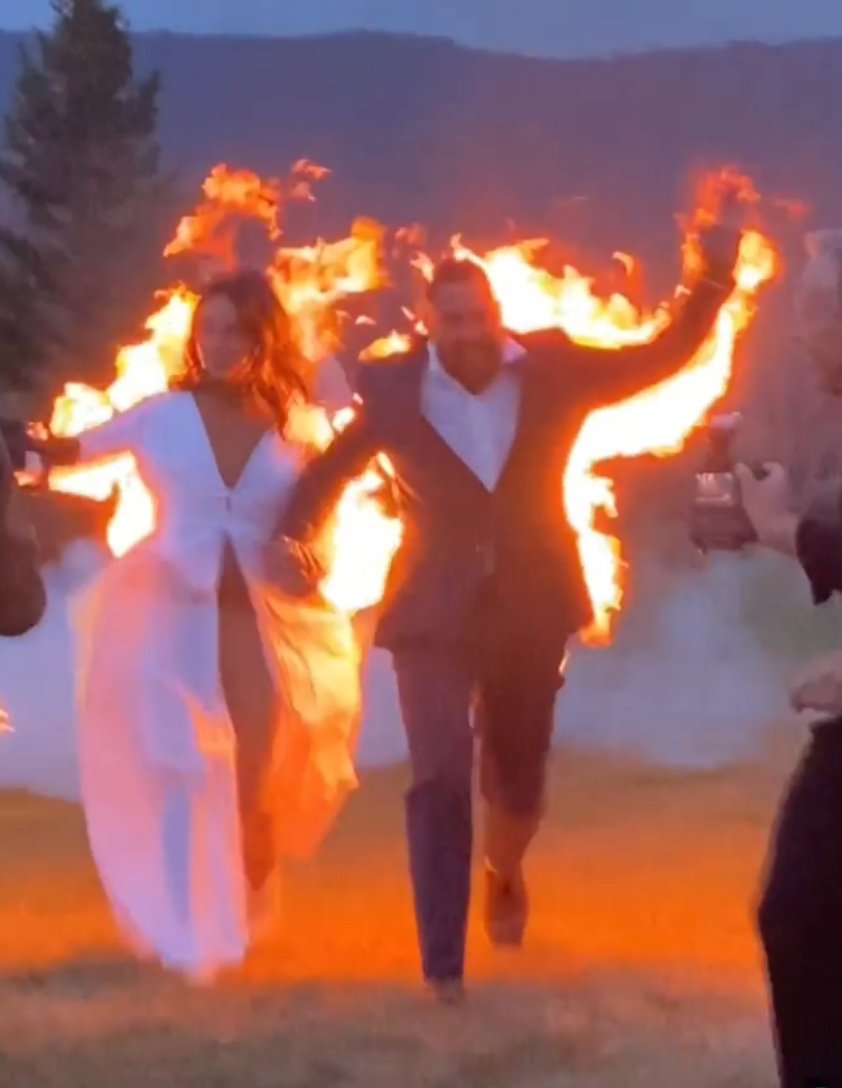 After exchanging their wedding vows, the bride and groom wanted to do a photoshoot where they set themselves on fire, quite literally. Of course, not without taking the necessary precautions.
Then, they walked together hand-in-hand while the guests at the wedding watched and cheered for them. The moment was captured by the wedding photographer and posted on his Instagram account.
Watch the video below