Black Man Preached Love After Some Racist Refused To Seat Near Him In A Bus Because Of His Color (Video)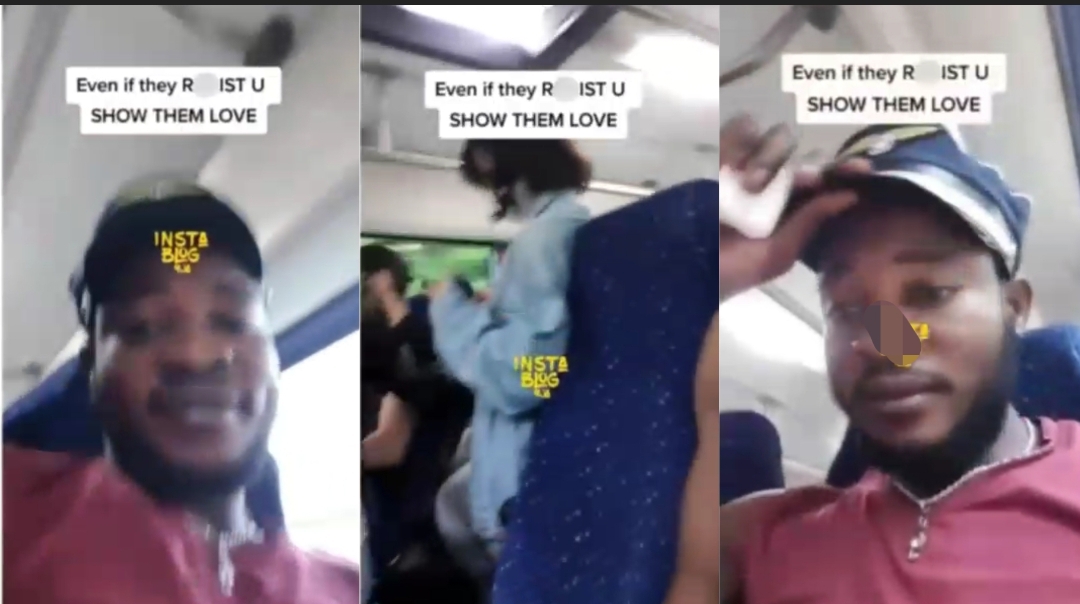 A Nigerian man living in Europe has embraced the gospel of showing love as a way of dealing with racial treatment meted out against him whenever he is in public.
The man shared a video of himself sitting in bus with a noticeable empty sit beside him, but he said the white folks have avoided taking the empty seat because of his skin color, which he said is a common experience for him whenever he is in a public place among white people. He said he has decided to reciprocate their hatred for him by showing them love.
Watch the video below: